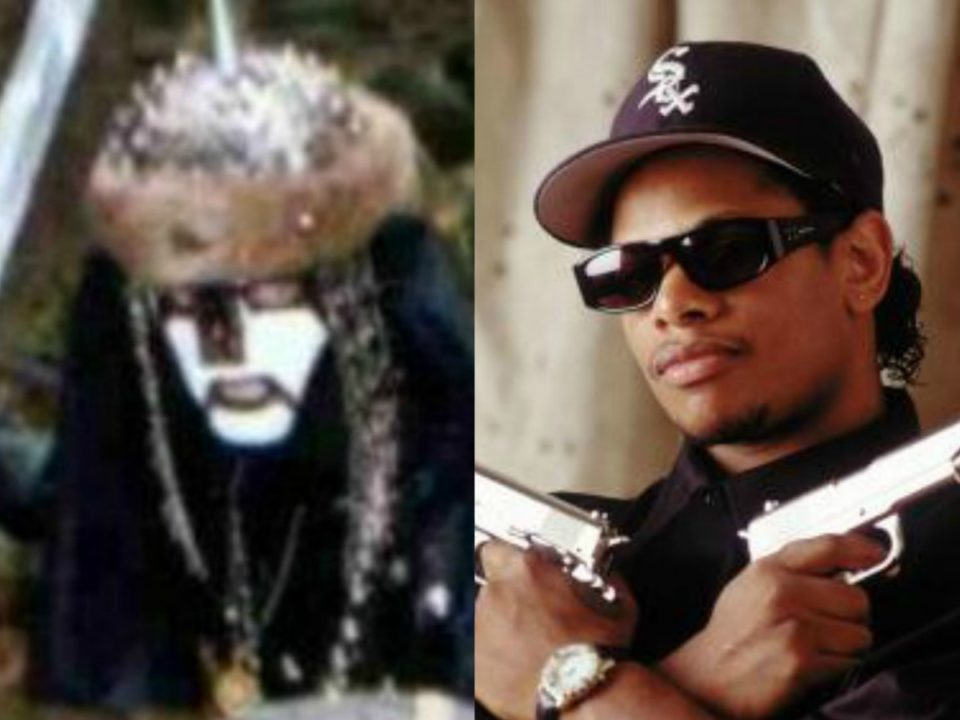 Perhaps I should preface this discussion with the admission that I am by no means an expert in any genre relating to rap music.  Yet every examination into the genre yields surprising similarities to my own favorite musical style: Unholy Black Metal.
Metal/Rap experiments by Anthrax, Ice T, etc. not withstanding, on the surface the two genres appear to have nothing in common.  But a deeper examination yields many interesting similarities.
First, both genres shared a preoccupation with the ever present specter of death. They felt that their mortality awaited each one of them, hanging like the sword of Damocles, forever casting a dark shadow upon their living world. The fact that Black Metal and Gangsta Rap were deeply preoccupied with this facet of their existence was reflected in such songs as Notorious B.I.G.'s Ready to Die and Immortal's Eternal Years On The Path To The Cemetery Gates.
Both styles also arose around the same time (early 90s), and were strongly influenced by the ancient ones (Grandmaster Flash, Afrika Bambaataa and Kool Herc for hardcore rap, and Venom, Bathory and Merciful Fate for Black Metal).  This influence created the groundwork for their respective styles, but was only loosely adhered to in favor of a more relentlessly minimal and visceral approach.
Both genres were divided in their earliest and most productive years between two camps. The Death Row/Badboy feud and the Grishnackh/Euronymous feuds divided the scenes and led to the deaths of such warriors as Notorious BIG and Tupac (to gunshot wounds) as well as Euronymous (to dozens of stab wounds from Count Grishnackh).
The violence did not stop in house either as many gangsta rap bands were convicted of shootings, pimpin' and dealin' as the black metal bands were also convicted of stabbings, church burnin' and grave desecratin'. This attitude can be seen in such song titles as Graveland's Blood of Christians on my Sword and NWA's To Kill a Hooker.
This list could go on and on (general nihilism, minority status through race or ideology, minimal song structures, rejection of clean singing, preoccupation with extreme outfits and posturing on the album covers, and a general hatred of whitey or christians).
So the next time someone says to you, "should I buy NWA's Straight Outta Compton, or Necromantia's Black Arts Lead to Everlasting Sins?" you might want to recommend both CDs since both genres share much more in common than first meets the eye.