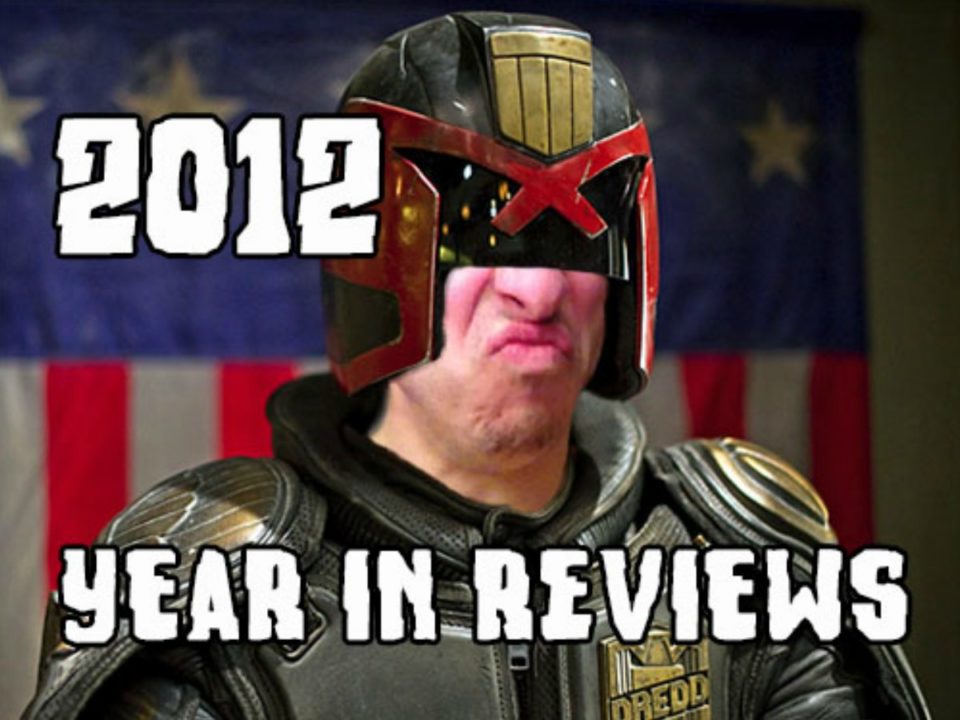 Every time the end of the year comes around I always get the same questions.  How many movies did you watch last year?  What were the best ones?  How many did you watch by decade?  Well fear not, because I'm here to answer all such questions today!
How many movies did I watch in the last year?  According to my calculations:
201 movies watched
Sadly, down by 66 movies from last year's already low total.  I can't really blame film school at this point since I haven't exactly been busy in 2012.  Probably just all the TV I've been watching, like they say in Five Easy Pieces, "There's a lot of good stuff on the TV!"  My percentage of new movies watched was only 64% (another 7% fall from last year!)  Anyway, once again, I went ahead and made this handy bar graph to see what my most watched decades were:
Once again, I ended up watching far more films from the last decade than I would have thought.  In fact, 39% of all the films I watched were from the last 3 years!  I wanted to blame such a low turnout of classic movies on the fact that I've already seen all the good ones, but according to the above stats, I actually rewatched more movies this year than last year, so all I can say is I'll have to step it up next year.  I guess these numbers shouldn't be hard to beat at least!
Finally, here is my list of the best (and worst) films I saw this year.  In theory the films on the Masterpieces of the Year list are all movies that I find to be nearly perfect.  Of course, my standards for "perfect" seem to change month to month and plenty of other superlative films got left off of it due to my capricious whims at the time I picked the "Monthly Masterpieces."   The Worst Movies of the Year list is full of those chosen few films that I found almost no redeeming value in.  Again, it's pretty subjective, and there are plenty of films that I am embarrassed to admit I could not bring myself to put on the "worst" list (yes, even Showgirls ended up having some redeeming qualities–quite a few surprisingly).
Masterpieces of the Year
It's a Wonderful Life, Destry Rides Again, Full Moon in Paris, The Seventh Seal, It Happened One Night, Broken Blossoms, Happy Together, Halloween, Love Me Tonight, To Have and Have Not, Dazed and Confused, His Girl Friday, Pandora's Box, Ordet, Pickpocket, By the Law, A Tale of Winter
Worst Movies of the Year

Balls Out: Gary the Tennis Coach, Wild Child, Tanner Hall, She's the Man, The Dictator, The Room, Killer Klowns from Outer Space, Frankenhooker, 
Also, I played 277 board games and drank 17 bottles of single malt scotch last year.  But hey, who's counting.