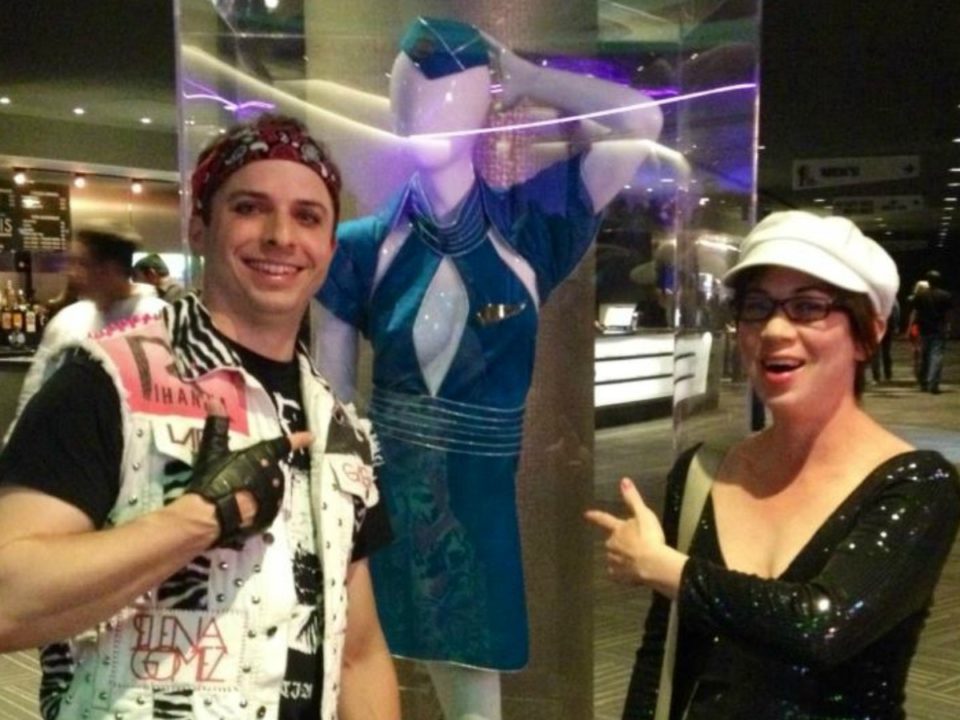 Britney week continues with a guest blog from Shena, the person who got me into Britney in the first place!  I mean, I feel like part of me appreciated "Baby one more time" back when it was blowing up in the late 90s, but that was back when I thought I couldn't appreciate pop and  underground metal at the same time.  Anyway, years later, after mistaking that Madonna Hard Candy song I happened to hear on the radio as "underground European pop," I told Shena I liked it and she was basically like, "oh Isley, can I just suggest…BRITNEY?"  And that simple suggestion was the beginning of a journey that led to this current "Britney week"! 
Now I'll hand things over to Shena and let her discuss a little known singer by the name of Britney Spears, an angel on this Earth if there ever was one:
As anyone who has ever been to a bar with me knows, I have a lot of thoughts about Britney Spears. Today, I would like to talk to you about my favorite one, which is that Britney Spears transcends the concept of genre. Everything she touches turns to pop.
If you ask someone who does not actively follow Britney's musical career what kind of music Britney makes, they will probably say "pop." Or "bad pop" if they're terrible. Or "bubblegum pop" if they are old. ("Um Actually," says a person in a denim fedora, "Britney's early 2010s music should be more accurately labeled EDM" — electronic dance music, if you are my dad, who is very confused by EDM both as a concept and because he was pretty sure I was saying "EDEM," which is not a thing).
This is all true. And also, crucially, not true.
How is this possible? Like the old "Schroedinger's Britney," in which Britney is simultaneously not a girl and not yet a woman, Britney's music exists in a space that transcends genre and time, where no matter what kind of music it actually is, it is pop music because Britney is the person performing it.
When other artists decide to move from one genre to another, they take on this new genre persona. Lady Gaga has recently had her "country" stage. Kesha has recently had her "more successful than Lady Gaga's country stage country stage." A performer I will only refer to as Dustin Bimberlake is currently going through his long "I am a tedious asshole" stage. But when Britney changes things up for an album, that album is still technically pop, because she simultaneously defies and defines the limits of that categorization. She does not change. The genre changes around her. She is always Britney. And Britney is always pop.
This force of musical personality allows her to experiment with production and structure that for anyone else would signal a shift in the way their music is consumed. Her first album is classic '90s pop. Oops… I Did It Again builds on the first, still firmly in the category of pop. Britney adds in a lot of glockenspiel (sooooo much glockenspiel) and starts getting weirder. In the Zone starts to experiment with other genres in a bolder way while still working within the context of a pop-rock sound. Blackout is technically, I believe, "glitch-disco," but also a work of verified genius. Circus takes that sound and shifts it back to something dancier. Femme Fatale is fantastic EDM. Britney Jean is alien ballads and electro-country weirdness. Glory gets back into that strange Britney glocken-space, piling more production on that familiar glissando. And yet all of these are pop. Solidly pop. Because they are Britney.
Britney Spears could do a straight-up album of nothing but Dolly Parton covers, or a (very weird but necessary now that I have thought of it) tribute to The Love Below and both of these albums would be categorized as "pop," because that is the world-altering magic of Britney.
Whatever the world is, whatever the musical fashions are, Britney will be pushing at those limits, rewriting our definitions of "pop" with every piece of sonic weirdness she touches.