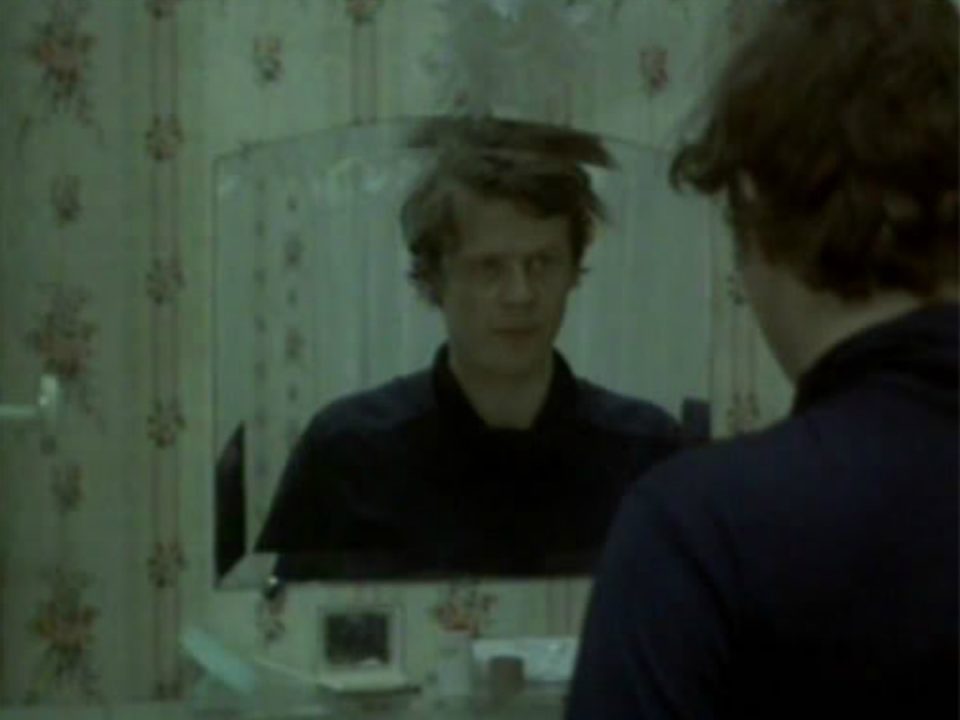 There are many directors I admire greatly, but none as much as Eric Rohmer.  With his death yesterday morning, cinema lost a true master whose unique voice has never been (and most likely will never be) matched.
It's easy to think of Rohmer's films as "all being the same". After all, "young attractive french couples (often on holiday) endlessly dissecting their relationships" pretty much sums up the bulk of his work.  Yet while his movies all inhabit the same realm of human interaction, upon any close inspection they are as unique as tomorrow will be from today.  The fact that Rohmer has made so many films of such astounding freshness (even when compared to each other) despite their similar premises says volumes for the infinite variability and wonder of life as a member of the human species.
But I've discussed my love of Rohmer's films before, so instead of focusing on his entire body of work in today's memorial post, I thought I would discuss my personal favorite (as if one could really pick one from so many superlative movies) film of his: Chloe in the Afternoon.
Chloe in the Afternoon (aka Love in the Afternoon) is the final film in Rohmer's "Six Moral Tales" series, and in many ways it is the deepest and most insightful.  The moral quandary is simple: a man, Frédéric, truly loves his wife, but he is also inexplicably drawn towards Chloe, a somewhat troubled old friend who has wandered into his life again after a 6 year absence.  The portrayal of his tentative steps towards an affair has an honesty and realism unequaled among other films dealing with the same subject matter.  I have never been in the shoes of Frédéric, but such is the power of the film that I found myself thinking "yes, this is exactly how that goes, I know that feeling" while watching the movie.  This is because Rohmer creates something universally human from Frédéric's predicament.  We humans, as rational creatures, can no longer act upon our base desires and instincts with impunity–primarily because our base desires and instincts so often run contrary to logic and rationality.  Yet, to reduce Chloe in the Afternoon to an Apollonian vs Dionysian struggle would be a reading that is far too reductionist.
The viewer's first instinct is to think that by succumbing to temptation, Frédéric will ruin his marriage for a relationship that seems doomed to failure.  This reading gives you the most rational reason for Frédéric's desire to remain faithful.  And yet to succumb to temptation would not necessarily destroy his marriage because his wife would not necessarily find out.  And Chloe claims not to want a relationship herself, thus, from a purely rational standpoint, Frédéric could possibly find logical justification (perhaps with the application of a bit of Pascal…) for allowing himself to give in to his desires.
However, most (non-sociopathic) humans are not concerned merely with the rational solution, but also the moral solution.  Issues of trust and fidelity are fertile grounds for shame and guilt that are not governed by rationality.  After all, is there any less rational emotion than guilt?  And yet our guilt is a product of our rationality, an irony that is not lost to Rohmer.  What makes Chloe in the Afternoon so deep is that Rohmer is aware of and addresses all these issues, and then goes a step further.  You realize that Frédéric's moral quandary lies not entirely with his social contract with his wife, but also with himself.  One of the most fundamental human concepts is free will, without which we would be nothing more than hard coded (albeit incredibly complex) computer programs.  Chloe represents a threat to Frédéric's free will, or at least he thinks she does.  He knows what the right thing to do is, he knows that his relationship with Chloe will lead nowhere.  And yet he finds himself inexorably drawn to her anyway.  Thus the real question is not whether or not he will do what is safest for his long term happiness, nor whether or not he will betray his wife's trust, but instead, whether or not he will triumph over himself.  To give in to the allure of Chloe would be a crushing blow to his sense of free will and he would have failed himself even more than he would have failed his wife.
Chloe in the Afternoon is not a film that is merely about a man's urge to cheat on his wife.  It is a film about the constant human struggle to be true to ourselves.  No other creature on this planet has humanity's capacity to torment itself so greatly by acting against its nature.  The great beauty of the films of Eric Rohmer is that he so accurately manages to present this dilemma, warts and all, and yet somehow the viewer always leaves with a great sense of awe and pride in their own humanity.  While a film like Catherine Breillat's Fat Girl shows a great deal of insight into human nature in its central sequence of a man trying to talk a young girl into sex, it is a scene that revels in the inherent cruelty that can be found in human nature.  Rohmer, on the other hand, without pulling any of his punches, is able to show a much richer picture of human nature, one that somehow manages to affirm humanity instead of condemn it.
I often have problems with humanist movies because they seem so unrealistically optimistic.  But Rohmer is not a director of merely humanist movies, he goes above and beyond anything that descriptor could convey and makes movies that are pure statements of the indescribable magic of being human.  Watching one of Rohmer's films is the most life affirming cinematic act there is.  He makes the viewer realize what flawed creatures full of deception (self and otherwise) and misunderstanding we humans are.  And somehow, through his certain je ne se quois, Rohmer makes this portrayal a reason to love humanity all the more.