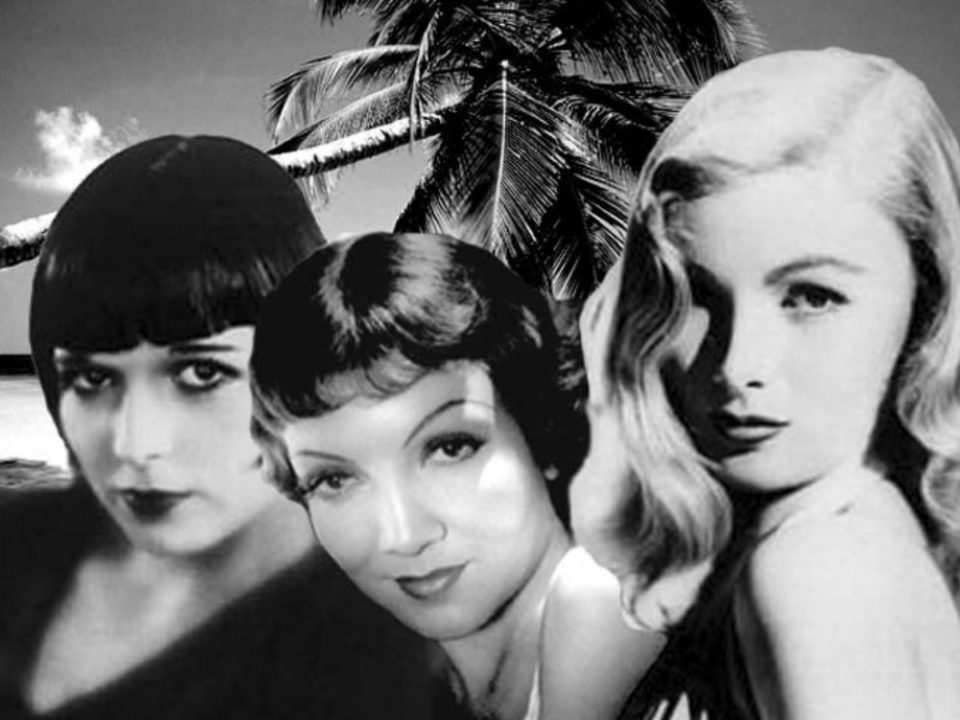 Like some kind of desert island male wish-fulfillment fantasy, there seem to have been a lot of golden age Hollywood films about a guy who "reluctantly" heads out on the road with some incredibly hot woman as they slum it below the poverty line. They hop trains, thumb rides, sleep in hay bales and by the end of the film they are hopelessly in love. While that seems pretty universally romantic, I use the phrase "male wish-fulfillment" since it is usually the poor helpless girl who comes to rely upon the big strong man get her to the end of their love inducing quest. They are surrounded by other men, but the woman has eyes only for the hero of the story.
But are these films really so male-fantasy-centric? To find out more let's look at three of the best examples of this small genre: 1928's Beggars of Life, 1934's It Happened One Night and 1941's Sullivan's Travels.
Beggars of Life
This film by William Wellman from late in the silent period is unique in a number of ways, most notably in that it is set before the great depression. Many of the later films of this type were very much reactions to and commentaries on the great depression and its aftereffects. This may also be why it is a drama rather than straight romantic comedy. Wellman was not trying to entertain people who already knew what it was to be poor, but rather show the hardships of a way of life that many in 1928 had never experienced.
Beggars of Life is the story of a young woman (Louise Brooks, radiant as usual) who murders her evil letch of a guardian who then gets a vagabond (Richard Arland, a bit too pretty to be a hobo) to reluctantly help guide her to safety across the border. They jump the requisite trains, though it is no free ride in this movie as the railroad enforcer somewhat brutally sees to. They sleep in the requisite hay bale in what is definitely the most tender scene of the movie as the sexually abused Brooks comes to trust the man she has taken up with.
When a beast of a hobo (Wallace Beery, great as usual) enters the picture with designs on Brooks, her male protector proves to be rather ineffectual. Interestingly enough, this is where Brooks proves to be the more resourceful one, showing herself to be a much stronger female character than was first apparent.
It Happened One Night
This superlative film by Frank Capra was made in 1934, during the dark years of the Great Depression. Instead of showing only the rich without a care in the world (as many romantic comedies of the time did), it instead opted to show "the happiness of the poor" (the other choice of subject matter for depression era romantic comedies).
It Happened One Night is the story of a spoiled rich woman (Claudette Colbert, uniquely hot as usual) who escapes from her family yacht in Florida to marry some rich tool in New York against her father's wishes. She reluctantly hooks up with a newly unemployed reporter (Clark Gable, awesome) when she realizes she has no idea how to get across country with no money. The freight train is replaced with hitch hiking and a bus, though the requisite hay bale sleepover is there.
Permeating everything is a palpable sense of what a good time everyone is having being poor. The sing-along on the bus ride is a perfect example of this in a scene that somehow doesn't end up being overly sentimental. Anyway, aside from being kind of hungry towards the end, the two main characters have a grand old time.
This is probably the film where the woman is most dependent on the man. Though, if we really must justify that in a movie from the 1930's, a large part of that could be because she was "rich" rather than "a woman".
Sullivan's Travels
This film by Preston Sturges from 1941 takes place immediately before the war that was to establish America as the wealthiest country in the world. Yet poverty was still a problem in this films picture of prewar America. Thematically it falls somewhere in-between Beggars of Life and It Happened One Night, losing some of the high drama of the first yet candy coating the plight of the poor far less than It Happened One Night.
Sullivan's Travels is the story of a rich film director (Joel McCrea, perfect) who decides he needs to experience poverty in order to make a film about it. He disguises himself as a bum and heads out to find out what kind of life the poor live. A hard one as it turns out, but he soon meets a world weary aspiring starlet (Veronica Lake, va-va-voom!) who accompanies him on his journey. They hop trains, hay makes an appearance, and again, they generally have a pretty great time (despite much harsher conditions than It Happened One Night).
It is interesting to note that, despite having much more experience "in the real world" than McCrea, Veronica Lake's character soon ends up trusting to McCrea to make most of their decisions. But at least she still gets plenty of good lines: "Then buy me some ham and eggs before I bite you!"
Viewed from a modern standpoint, all of these movies, could be found to have their moments of old fashioned thinking. But, upon close examination, I wouldn't say that these movies excessively appeal to a man's more primeval desire for having a fawning dependent woman all to himself. These female characters are more complex than that (especially considering the times) and I would definitely not call any of them submissive. While the man usually ends up playing the protector role, the woman is never marginalized (and in each film proves herself to be more capable than the man at some point). And of course it isn't just about having a hot chick along for the ride; the men in these movies are no slouches in the looks department either.
What we really have is an ideal setup for romantic film-making. Clark Gable carrying Claudet Colbert piggyback across a stream, Joel McCrea and Veronica Lake huddling close together for warmth, Richard Arlen stealing a pastry for Louise Brooks, all these scenes and many more are really very sweet romantic moments. A man and a woman, alone against the world, are able to find true love with each other over the course of their journey. Call me a sucker, but I'd say that is a pretty enjoyable premise for a movie.
For anyone who is trying to decide which one of these to check out, here's how I rate them on a scale of 1-10:
Beggars of life – 8/10 – While not quite up to the level of the late silent American masterpieces like Docks of New York and Greed, Beggars of Life is still an impressive movie. The cinematography and lighting especially stand out (even on the horrible Grapevine VHS release that is the only marginally in print way to watch this film). Brooks, as usual is spectacular, and overall this film is definitely worth your time.
It Happened One Night – 11/10 – If I were going to use the words "enchanting" or "magical" to describe a movie, this would be the one. Clark Gable and Claudette Colbert really are adorable in this one. Bottom line, It Happened One Night is a brilliant piece of filmmaking that is touching without being corny.
Sullivan's Travels – 9/10 – This is a great movie with an incredibly witty script. They only reason I knock it a point is because it kind of has a message to get across, and I'm not usually down with that.