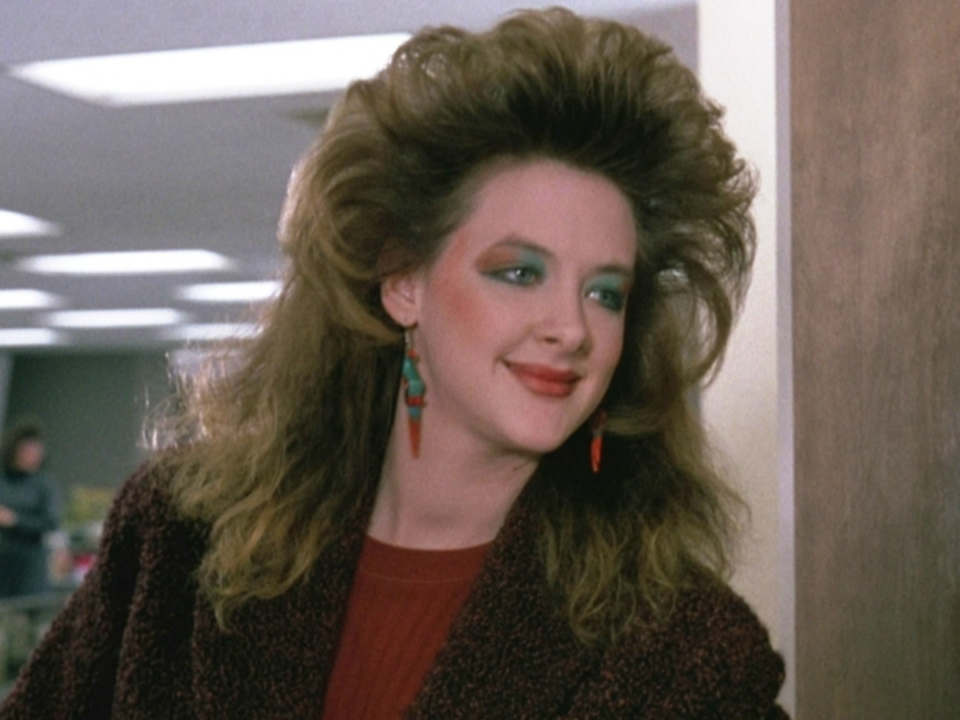 Welcome back to my most infrequently occurring Monday feature!  I'm speaking, of course, of Infrequently Occurring Fifth Monday (IO5M), where I come up with a new "top 5″ list on a quad-yearly basis.
My storied past with the fairer sex is full of many tales great and bold.  However, I have to admit that not all such tales are epic victories on my part.  Indeed, I must confess that I have let an occasional blunder slip in.  Here is a quick list of the top five such blunders that I am willing to admit to on the internets.  The names of the women on the receiving end of these faux pas have been concealed to protect the innocent…
5. Saying Joan Cusack is hot.
So in this particular instance I was watching Grosse Point Blank with the subject of this entry.  About halfway through the film I felt the need to start the following conversation:
Me: You know, Joan Cusack is really pretty hot.

Her: JOAN Cusack?

Me: Yeah, what, you don't think so?

Her: Never call me pretty again.
I mean, I'll grant that she isn't a traditional beauty, but come on, no one is with me on this one?
Ok…fine…maybe I owe the subject of this entry an apology for my comment.
4. Dropping a LotR knowledge-bomb on her friend.
This entry is a classic instance of me not being able to keep my mouth shut.  The subject of this particular entry had a friend who, inexplicably, did not like me.  And, honestly, that's putting it lightly, her friend would sometimes even leave the room when I would come over.
Flash forward to a certain Christmas party where her friend had actually been fairly civil all night.  Then the following conversation ensued:
Her: What was the name of that "Mr. Smith" guy in The Matrix? Hugo Weaving?

Her friend: Oh yeah, that's it!  Wasn't he that elf dude in The Lord of the Rings?

Me: Actually [name redacted], he was a HALF elf.
Again, I had no idea why her friend didn't like me.  Her friend should consider herself lucky that I didn't explain that Elrond (or, "that elf dude" as she so crudely put it) was technically not even a half elf, he was a 5/8ths elf.
3. Becoming visibly distressed when she got too close to my Magic cards.
This caused what ended up being one of the biggest fights of my relationship with the subject of this entry.  That's right, the biggest fight of our relationship was Magic card related.  It was a lazy Summer afternoon, and I was spending it organizing my Magic card collection.  I had a large table with all my cards carefully laid out alphabetically in piles by color and spell type.  I was about to start putting them into page protectors when the subject of this entry came back from class.  She was in a pretty cheerful mood and as she moved around the table towards me her backpack came very close to knocking over a couple stacks of cards [editors note: to this day opinions differ on how close it came to knocking the cards over].
Thus, instead of a warm greeting she instead got the following from me:
Me: Geeaaaahh!!! [cringe][covers eyes][whines like a small child]
Apparently, she felt that such a display from a grown man alphabetizing his Magic cards was not exactly the greeting she had been looking for when she came over.  In the ensuing argument the cards ended up getting "accidentally" knocked over by her backpack after all.  I maintain that it was no accident.  Though I suppose at that point I also probably deserved it.
2. Letting a "you people" slip out.
This one, like many on this list, started out as what I initially thought was an innocent comment, and then kind of went downhill from there.  At least with the clarity of hindsight I now realize that I was in the wrong when I said:
Me: Well, that's kind of common for you people isn't it?

Her: What do you mean you people?
Unfortunately, at the time I wasn't ready to admit my error and continued with:
Me: No, no, I didn't mean it like that, I mean, you're cool, it's just you have to admit a lot of "them" act like that.
When this failed to mollify her, I went ahead and pulled the classic Isley maneuver called "digging myself in deeper."
Me: Ok, fine, true, maybe I don't really like those people usually.  But like I said, you are not like the rest of them!
I can't remember at what point I finally decided to quit digging myself in deeper.  But I learned an important lesson about stereotyping that day.  And that lesson was that "hipsters," despite their bad qualities, have feelings too.
1. Asking for a glass.
I think for this one it is better if I just quote Snob Blog 1:
Then, Iris arrived with an opened bottle of Bud Light for me and I could only stare in horror. I knew that only a miracle would save this night. The beer had been opened already, so there was no going back; I'd have to choke it down. But I have never and will never drink a beer from the bottle and can't understand those who do. With no nose, not only is the palate and finish greatly diminished, but the drink has no room to breath and relax its flavors. So I asked for a glass…

Iris came back with a plastic cup. Yes diary, I too shook my head in disappointment. I was forced to accompany her to the kitchen to search for an actual glass drinking vessel while explaining to her that plastic will often absorb the caustic fumes of dishwashing liquid and have a slightly chemical smell that will work against the nose of your drink.

Sadly she had no actual glass glasses so I was forced to drink my Bud Light out of a shot glass, the closest substitute I could find (though even this seemed to work against me as it only served to prolong the consumption of that wretched bottle of swill).
So, yeah. Like everything that happens in Jock Blog…this was pretty much a true story.