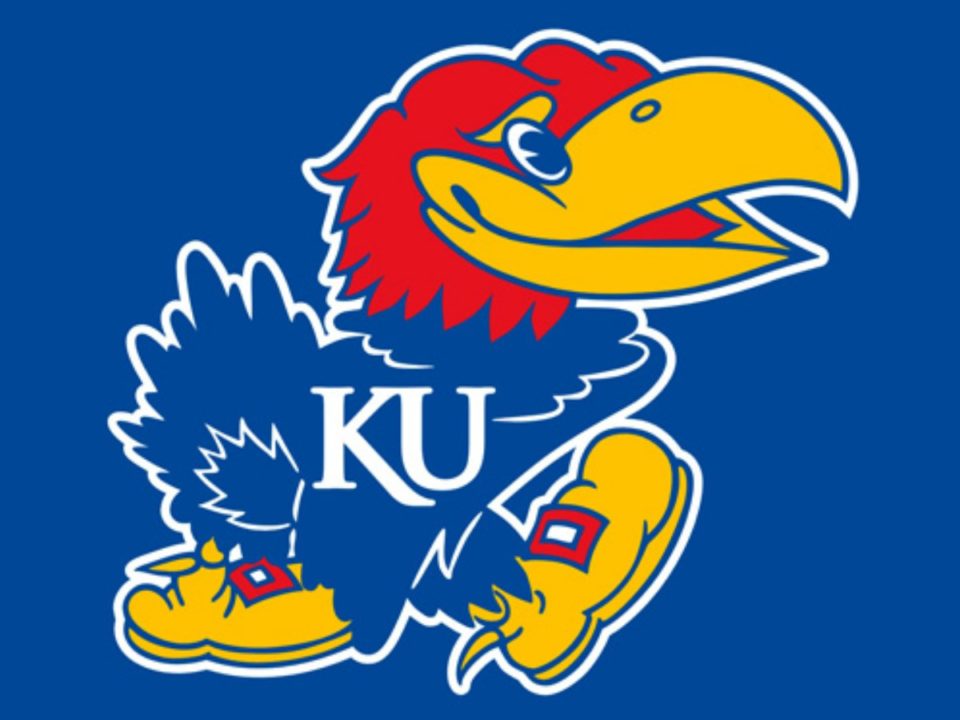 As we go into tomorrow's NCAA championship game, there is one question every Jayhawk fan is asking. How do we defeat the seemingly unstoppable Kentucky? Yes, Bill Self is easily the greatest coach in the history of the game. And yes, our defense is so brilliant it would have made the Spartans from 300 green with jealousy. However, we are going up against a team that could legitimately beat many NBA teams due to the overwhelming strength of its roster. But (speaking of their roster) we don't want to win this championship due to Kentucky inevitably being stripped of any potential title win due to Calipari's obvious recruiting violations (you would think he would have learned his lesson). We are Jayhawks, we are better than that and we'll win tomorrow's game by sticking to what has worked for us all season.
First, obviously, we are going to need to bring our A-game. We can't expect to have 9 turnovers against Kentucky and still pull out the W (of course, Kentucky has never been particularly strong at forcing turnovers, so this may be less of an issue). We can't just save the good stuff for the second half, where, in our last four games, we've limited our opponents to just 24% shooting overall (and 6/42 on 3 point attempts). We need to bring our second half game to the first half and then keep it going.
For all the talk about our much vaunted defense, let's not forget that we aren't exactly slouches on offense. We're at almost 35% on offensive rebounding. One key player in this battle is going to be Kevin Young. He grabbed 4 offensive boards against Ohio, and I have a feeling we have yet to see everything this guy can do. Watch for him to finally step up tomorrow night. The usual suspects' offensive contributions can't be discounted either, especially Tyshawn Taylor. In addition to averaging 17.3 points and 4.8 assists a game, let's also not forget that he's been hitting 43.5 percent from deep.
Of course, all the talent in the world won't get anywhere without rock solid coaching to back it up. And coaches don't get any better than Bill Self. He shows an uncanny knowledge of the zone, never misses a conversion exploitation opportunity and always plays his back court positioning with an elegance that is light years ahead of the rest of the field. Perhaps the best testament to his ability is in the way he completely outcoached Roy "turncoat" Williams in their most recent game. We adjusted and went into a triangle and two defense for the last eight minutes of the game while poor Roy only thought we did for a possession or two. He doesn't just make the right decisions, he makes them one step ahead of his competition, an ability that has proven key in the bloody swath we've been cutting through our tournament competition this year.
Finally, let's talk about our secret weapon, a seven foot giant by the name of Jeff Withey. It's no surprise that we have the best two-point defense in the country when the opposing teams are shooting straight into Withey's never ending arms. Coupled with Thomas Robinson's defensive rebounding (which, at 31.6 percent, is also the best in the country—sensing a pattern yet?), we might just see how crucial frontcourt play is going to be as they take on Anthony Davis and Terrence Jones in the battle on the glass.
Vegas might have Kentucky as 7 point favorites, but I wouldn't count this team of scrappy Jayhawks out just yet. We have been underestimated at every turn this season, but that never stopped us from doing what we do best: winning game after game. I don't expect that to change tomorrow night either. Quite an impressive feat from what was supposed to have been a rebuilding team!
Rock Chalk Jayhawk GO KU!