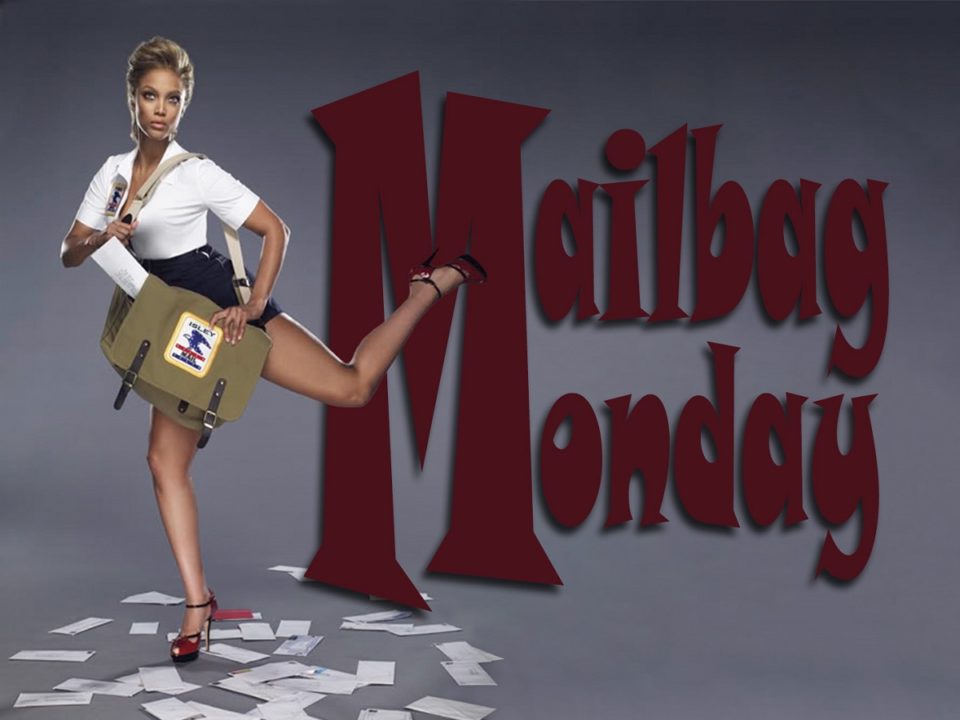 Hello dear readers, it's MAILBAG MONDAY again!  On this special day I will search through my mountain of reader mail and answer the five most pressing questions!
What's that you say?  Do I really get that much mail?  Well, I'll admit…the contact section of this website doesn't get used that often, but, one of the perks of wordpress stats is that I can see the google search terms that people use to find my site.  And I'm going to go ahead and pretend that these search terms will count as reader mail, since they are often entered in the form of a question.  So as you read these, remember that each "question" was something that someone actually typed into google that brought up my site as a hit which they then clicked on thus letting wordpress stats report to me the search they used to find my site.  I could make up the questions myself, but it turns out the actual google searches are far better than anything I could come up with!
This time I answer the questions:
Washington monument boner?
wwii has always fascinated me.
Snatch that's what she said.
Princess blog?
Proper way to lay down lands magic?
So, without further ado, it is time to dig into the old Mailbag to see what kind of things have been on my readers' minds in the last month!
Washington monument boner?
I'm glad you asked this before you went on your D.C. Trip.  When I visited the capital I was totally unprepared for the classic Washington monument boner picture, so I have taken the liberty to use my picture as an example of what NOT to do when you take your own version of this hilarious picture.  First, here is the picture I took, with highlighted (and numbered) problem areas:
So, let's take a look at what I did wrong:
Ok, the first major mistake was to open my pants with my far arm which puts the monument behind the arm it is supposed to be in front of!  I mean, wtf was I thinking, I basically just took a picture with someone else's giant Washington monument dong in the background.  Remember to open with the arm closest to the camera.
There is a good deal of space where part of the base of the dongument is sticking out in front of my pants.  If you are going to go the "open the pants" route, the entire width of the base must fit within your pant opening in the picture.
Bystanders.  You have no idea how much of a douchebag you will feel like until you stop and try to take "this" picture in the crowded mall.  Just have a game plan, get in there and take the picture before shame makes you chicken out.
Finally, let's not kid ourselves here, as far as scale goes…I'm standing just a bit too close.
wwii has always fascinated me.
You know, I was all ready to make fun of you for being such a horrible fucking tool that you actually say stuff like this on the internet.  Then I googled it myself.  And realized that you were just quoting something that I have already said on the internet.
Snatch that's what she said?
Oh my god, that was terrible, I've seen better efforts from my senile 90 year old great grandpa.
Which, for those keeping track at home, is what she said.
Princess blog?
You know, I get a lot of horrible searches that lead to my blog (most of them from Jock Blog).  For instance, just a quick glance through the Mailbag Monday archives brings up the following examples:
jock shitting
fart in my face daddy
milk a gay jock
how to peep through bathroom door
hot jocks big cocks
she is shitting in her bathroom
jerk off contest
spy pissing girls through hole in toilet
jock boner
guy taking "nasty shit" stall
Yeah, some sick, twisted shit (no pun intended) in there.  So perhaps I need to get my priorities straight and figure out what is going on with me that I'm more worried about the fact that googling "Princess Blog" brings people to my site than I am about how many searches I get for jocks, boners and shitting.
Proper way to lay down lands magic?
I'm glad you asked this, because I'm pretty particular with how I lay down my lands while playing Magic the Gathering.  See, when I first started playing magic, I realized that the rule that you can only play one land per turn was really going to cramp my style.  BUT, not to worry, thanks to my discovery of a little card called fastbond, I was finally able to lay down my lands the same way I lay down everything else in life.  Rather than explain my unique technique in writing, I went ahead and made a video which illustrates it a bit better than I would be able to describe with words: