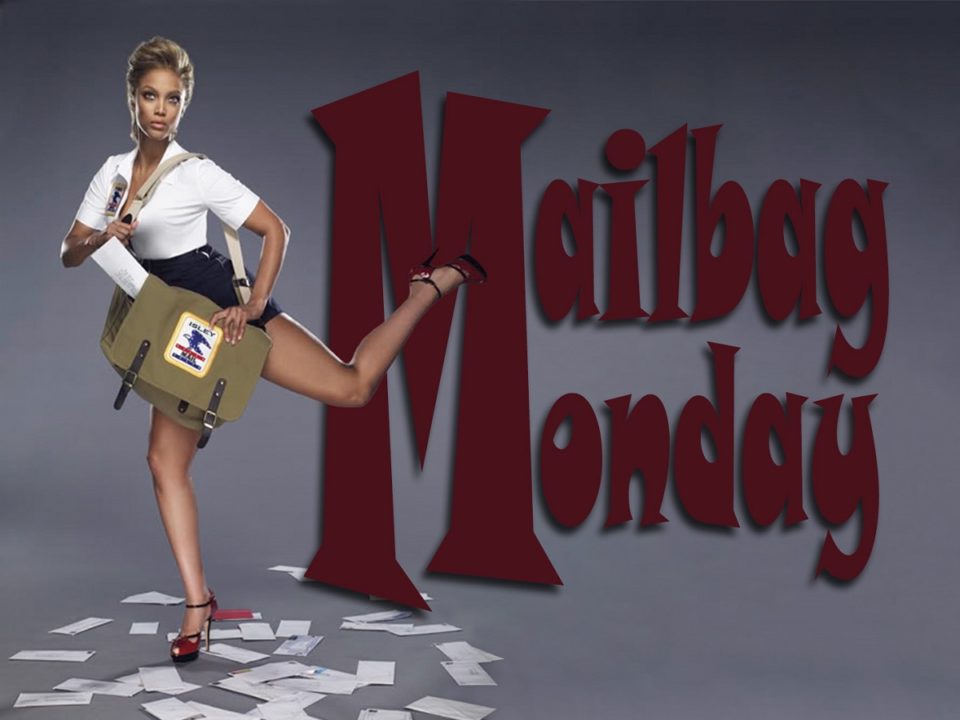 Hello dear readers, it's MAILBAG MONDAY again!  On this special day I will search through my mountain of reader mail and answer the five most pressing questions!
What's that you say?  Do I really get that much mail?  Well, I'll admit…the contact sectionof this website doesn't get used that often, but, one of the perks of wordpress stats is that I can see the google search terms that people use to find my site.  And I'm going to go ahead and pretend that these search terms will count as reader mail, since they are often entered in the form of a question.  So as you read these, remember that each "question" was something that someone actually typed into google that brought up my site as a hit which they then clicked on thus letting wordpress stats report to me the search they used to find my site.  I could make up the questions myself, but it turns out the actual google searches are far better than anything I could come up with!
This month I answer the following questions:
Goatse original?
Farting in my chair and smelling it?
Every time I fart I laugh uncontrollably?
Farts are my favorite thing?
Best goth blogs?
So, without further ado, it is time to dig into the old Mailbag to see what kind of things have been on my readers' minds in the last month!
Goatse original?
If you aren't familiar with the (in)famous "goatse" picture, you can see it HERE.  And if you weren't familiar, and clicked on that link already, well, um, NSFW (spoiler alert).  Anyway, despite a recent article on Gawker about the origins of the famous anus stretcher, during a recent trip to central Missouri (close to the quaint town of Knob Noster) I discovered something amazing:
After some research at the local public library, I discovered that this innocuous little carpet and furniture store was actually…not the birthplace of the goatse guy at all.  On second look it wasn't even spelled the same.  Still, hilarious.
Farting in my chair and smelling it?
Though the often repeated claim that the average theater seat contains two POUNDS of dried fecal matter is most likely fallacious, all it takes is one fart to blast any chair with aerosolized fecal matter.  So if are farting in your chair and then smelling it, that's basically the same thing as wiping a shit streak on your chair and then smelling it.
Every time i fart i laugh uncontrollably?
This I understand…though I don't know that smelling a freshly farted in chair would be all that funny…unless of course you got someone else to smell your freshly farted in chair.  THAT would be grounds for laughing uncontrollably!
Farts are my favorite thing?
Ah, this explains the whole chair thing.
And I'm not disagreeing about how great farts are or anything, but really?  They are even better than getting a new package in the mail? Or that Julia Stiles fan art I made last month?
Best goth blogs?
Goth blogs really can't be evaluated on their own, after all, that story is an epic saga that must be read in whole starting with Goth Blog 1 to get the complete picture:
Of course, the only reason I'm really answering this one is because Goth Blog 5: The Stage Dive is soon to be posted!  And now that I've said that here, I'm going to have to actually post it, finishing my thesis this semester be damned!