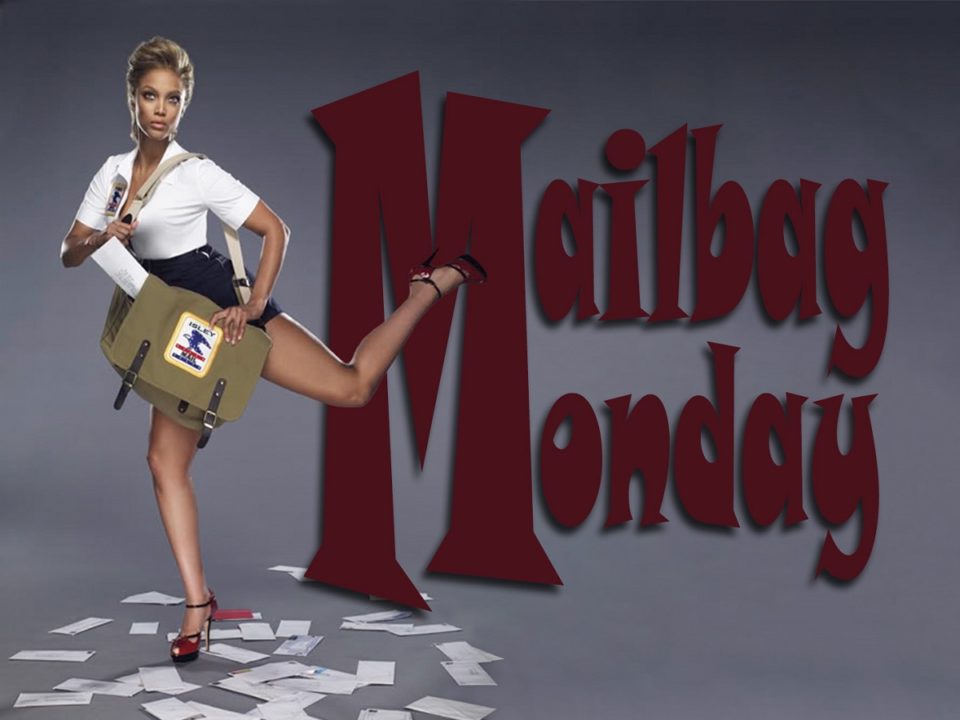 Want to have your pressing questions answered by Isley Unruh himself? Send all queries HERE, and I will get to them as soon as I can on a future Mailbag Monday!
Welcome back to Mailbag Monday!  On the first Monday of every month, I take the time from my busy blogging schedule to answer all of my reader's most pressing questions! Sure, I might have begged, bribed and cajoled my readers into sending me these questions in the first place, but, that still totally counts as reader mail!
This month I answer the following questions:
"What the fuck is black strap molasses?"
-Rebecca
"What kinds of things should not be reused?"
-Chad
So, without further ado, it is time to dig into the old Mailbag to see what kind of things have been on my readers' minds in the last month!
"What the fuck is black strap molasses?"
-Rebecca
I don't get why everyone thinks my love of black strap molasses is so weird.  Still, let's see if I can demystify the actual product itself here.
Ok, so, they way they make sugar, see, is that take a bunch of sugar cane and mash it all up to get the juice out of it.  then they take that juice and boil it until it crystallizes into sugar.  That stuff that is left behind?  That's molasses!  Except, it's like, bullshit "light molasses," and that just won't do.  So then they boil it again, and get more sugar (brown sugar!), and you are left with some strong dark molasses.  Of course, that still isn't good enough, so they boil it one more time and the leavings of the leavings of the leavings from making cane sugar is black strap molasses.
It's super bitter, vitamin rich, and hardly sweet at all.  And, it's pretty goddamn good with peanut butter.
"What kinds of things should not be reused?"
-Chaddyboy
The list of things that should not be reused is long, varied, and gross.  But, off the top of my head, here are a few top contenders:
Gum
Basically anything that has been spit out of your mouth
Coffee filters
Chaos Orbs
Toilet paper
dirty underwear or socks that have left your body
condoms
jokes
bandaids
internet passwords
motor oil
diapers
broken secret codes
And, to clear up potential confusion, here is a list of related things that are perfectly fine (if not entirely socially acceptable) to reuse:
Gum that has been out of your mouth for less than 30 seconds.
Basically anything that has been out of your mouth for less than 30 seconds.
tea bags
Winter Orbs
wrapping paper
dirty clothes that have left your body but are not underwear or socks
sex toys
"That's what she said" jokes
ace bandages
internet passwords for websites that you don't care about
fryer oil
cloth diapers
cheat codes
Hope that helped!
Finally, because I still have hundreds of old saved search terms to wade through, the rest of this space is devoted to quick replies to the more ridiculous web searches that lead people to this website:
Snappy Solutions to Silly Searches
Isley whiskey where do i get it?
In my cupboard, but back off, it's mine!  Besides, it's really smokey, you probably wouldn't like it anyway…
Metallic taste in pancakes?
It's probably because you used non-aluminum free baking powder.  Or it's your fork.
How to troll metalheads?
Either call their music "screamo," or throw up the horns with your thumb out.  Both are solid grounds for getting removed from the hall as both a wimp and a poseur.