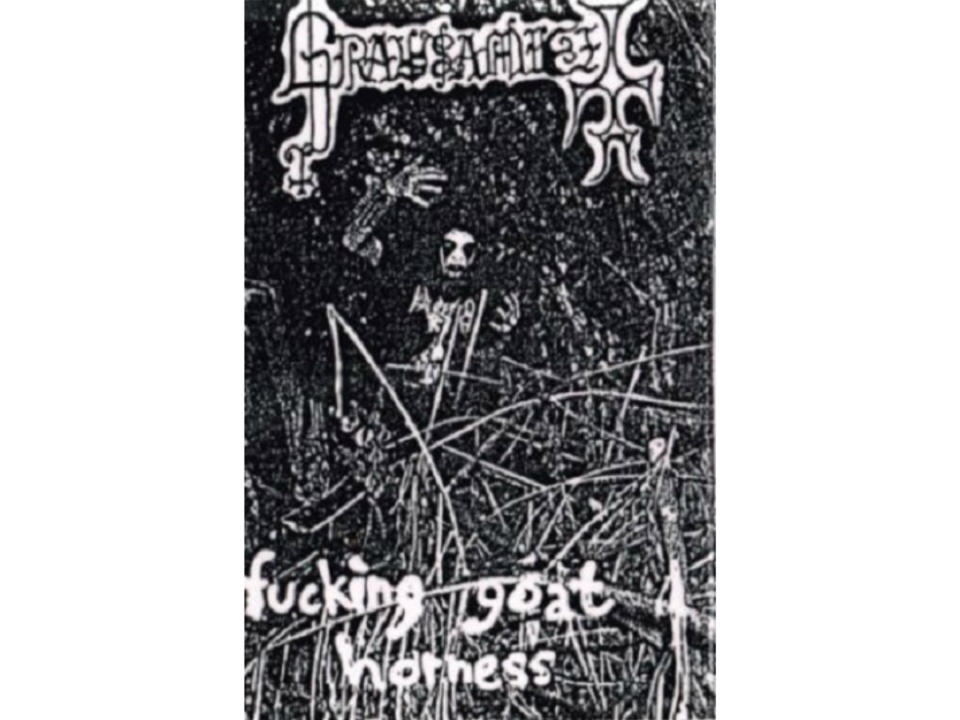 The early German black metal scene was about as underground as it got in the mid-nineties (at least until Lords of Chaos got published).  And, one of that scenes best kept non-Absurd secrets is the prolific Grausamkeit.  Lo-fi and juvenile, Grausamkeit's sole member "Black Son of Darkness" had a real talent for finding a way to make even the shittiest of recordings excellent.  Today's album, one of EIGHT demos they released in 1996, is a great example of the Grausamkeit style and the joy one can find in BSoD's albums, provided they are able to stomach the style.
The intro to Fucking Goat Horness [sic?] is really an excellent example of the charm of Grausamkeit.  Right off, the raw, amateurish quality of the music bludgeons you with its tape hiss and overall juvenile compositional skills.  And yet, at the same time, in addition to NAILING the atmosphere, it's actually a bit more complex than you might think, and definitely a cut above the majority of minimal noodlings that make up the majority of black metal intros:
This kind of keyboard stuff leads into one hell of an angry guitar tone on the first proper track "Dark Blasphemy."  The song (and album) really does make excellent use of keyboards to lift a bit of  melody out of the evil monotony of the main riff. Middle riff and then back to the main to finish on "Dark Blasphemy":
Much of the album has a kind of galloping syncopation to the riffing, but there is still plenty of variation like this cool epic little tremolo picked part on "Goat Horness":
"Shadow Thorns" starts with a nice mid-tempo guitar line that is, like the rest of the album, also pretty epic:
Stuff like that, no matter how simple, and how grating the guitar tone, really just works on this album.  Just check out the horrible, but awesome acoustic work that is found halfway through "Engulfed in Blackness":
Make fun of it all you want, but that little interlude might just be my favorite part of the album!  This kind of thing really is the essence of black metal: some teenager vomiting forth charming epic melodies for the unaware world to swallow up.