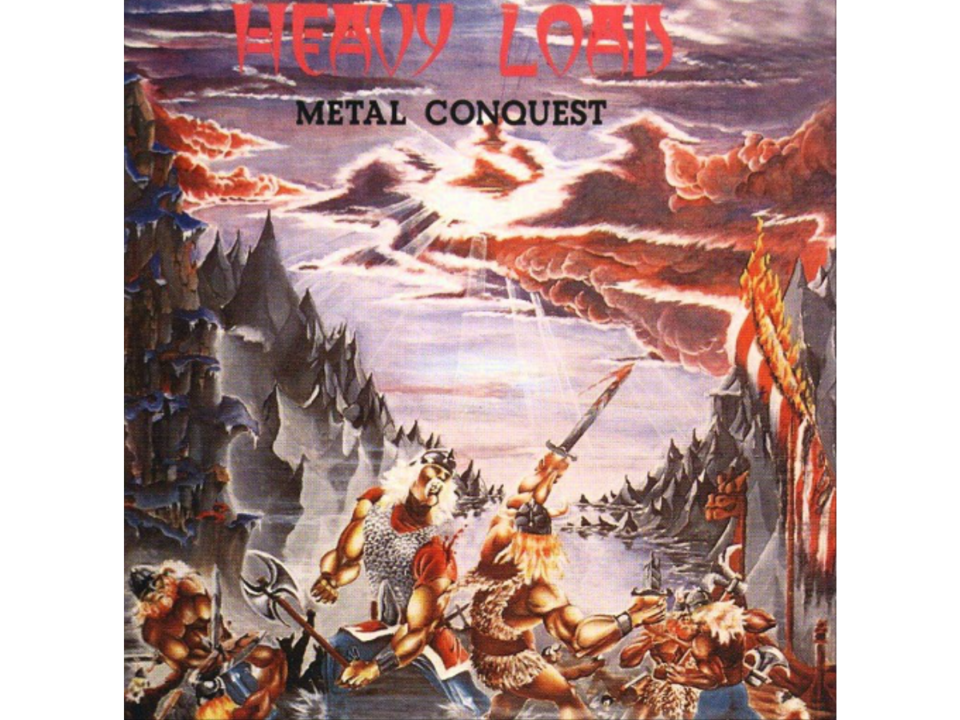 Sweden is a land from which much metal hails.  And, while they (or, more specifically, Bathory) invented black metal, their early 80s metallic history is not quite as deep or varied as England, the country that made metal what it is today.  However, one band stood out as not only one of the earliest, but also one of the best heavy metal bands to ever come out of Sweden, and that band is Heavy Load.  Their debut, Full Speed at High Level was one hell of a heavy album for 1978, and their follow up EP Metal Conquest fully capitalized on the epic potential that was always just beneath the surface of their music.  While their two follow-up full lengths are, by most rubrics, musically stronger works, Metal Conquest stands on its own two feet as one of the most important metal albums of 1981–power metal before power metal existed and well before power metal became lame.
The opener, "You've Got the Power," blasts out of the gate, the kind of song that must be played on high volume, ideally in a situation where singing along at high volume would not be too much of a public embarrassment:
This is classic heavy metal distilled to its essence.  All the songs are fucking epic anthems, all are bursting with infectious energy even if the band didn't quite know how to end a song at this point in their career.  Heavy Load uses a simple formula, pretty much every song on this album is just verse, chorus, solo and repeat, but it really works.
The chorus (pre-chorus?) to "Dark  Nights" is a great example.  Just a few notes, but it's the kind of stuff that sends a metalhead's heart aflutter:
You can really get a sense of the kind of metal magic bands like High Spirits are trying to recapture with this album.  The riffing is simple, but full of brilliant bits like the classic Heavy Load guitar flourish that ends the opening riff of "Heavy Metal Heaven":
That prechorus almost sounds lazy, but that's probably just compared to the kind of POWER the rest of this album is full of–or because of the singer's off-pitch singing (he's definitely at his best when he belts out half screamed choruses).   Even the slightly hard-rockish "Hey" starts off with a really cool and fairly dark riff:
Of course, the album highlight is the epic "Heathens from the North." Starting off with the kind of epic choir stuff that would be copied by every power metal band to come, it's immediately recognizable as epic as shit:
And then that somewhat downtempo riff slams in under a singer giving 110% and there's no way to keep from wishing that your maxed out stereo could go to 11:
Just listen to how perfectly that verse riff transitions into the chorus.  It's simple stuff, but done better than anyone else at the time (or, for the most part, since) was able to do.  There's nothing quite like that Heavy Load sound (which, they apparently thought so too–about the only criticism I can level at this band is that there isn't exactly a wealth of ideas spread between this and their next two albums), and Metal Conquest is where the epicness all started!