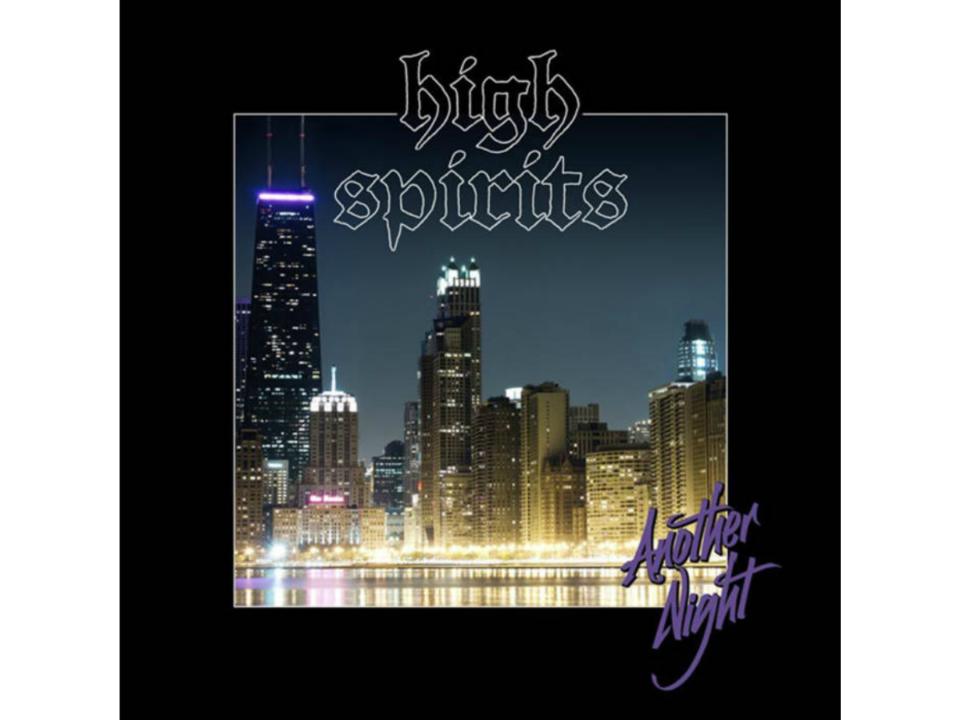 "Retro metal" has made a bit of a comeback in recent years.  Bands like Black Trip (who graced my best metal albums of 2013 list) market that "classic" metal sound to a fan base that can't seem to get enough of that old school metal vibe.  And, while there are a lot of quality "retro" groups out there, my favorite band from this New Wave Of Old Heavy Metal (NWOOHM?) movement is easily Chicago's High Spirits.  A solo project from the prolific Chris Black, High Spirits manages the impressive feat of sounding retro without actually sounding like any of the bands by which it has been influenced.
Sure, you can probably detect touches of Priest, Saxon, Dio, even Maiden in High Spirits' sound, and yet, no band has ever actually sounded quite like High Spirits.  I don't usually feature new bands on MMMM, and I usually view new bands simply aping old styles with suspicion (after all, the best they can do is merely sound "like" the good stuff), but this "classic metal" movement is more of its own independent genre than one might think.
Just listen to that intro from the opener "Another Night in the City":
It's probably just my own lack of knowledge about the genre from all the years I didn't listen to bands like this, but while it certainly feels like something from a different time, I can't quite put my finger on which time.
So, sure, the intro to "Do You Remember" might have some touches of Maiden, but when the song kicks in, it's a High Spirits song all the way:
The songs on this album barrel ahead at FULL POWER, much like, coincidentally, the track "Full Power":
Sure, none of this is reinventing the wheel of pain, it's all just palm muted power chords, but Another Night has a really unique feeling that can only come from a band whose lyrical themes on metal archives are listed as "being in high spirits."  Their music is uplifting, but only in the most metal of ways.
Just check out "I'll Be Back" to get an idea of what kind of lyrics one can find on an album that is all about dreams coming true and lovin' till the end of time:
When it really comes right down to it though, Another Night works because it's so damn catchy.  Specifically, catchy in an epic way with just the right hint of nostalgic loss.  This stuff should come off as way cheesier than it does, but, for some reason, it doesn't.  Just listen to the brilliant mid-paced section from "Nights in Black" that leads into a chorus that is both melancholy and uplifting at the same time:
That, right there, is how to make a "retro" album about being in high spirits and do it right.