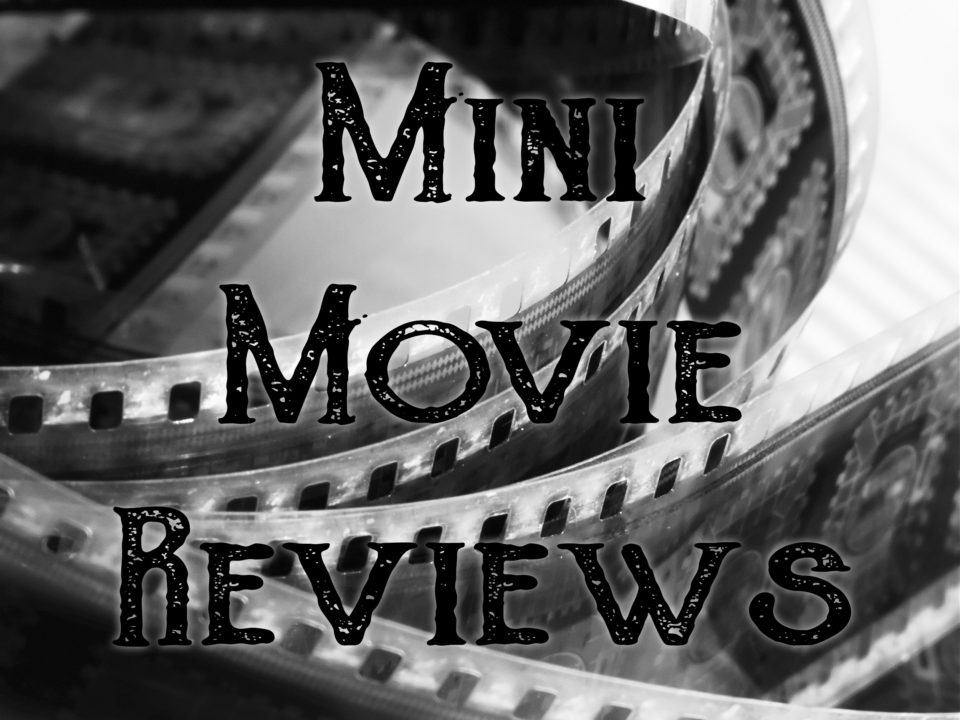 Though my film consumption has massively decreased from the old days when I could watch 5 Woody Allen films in a single day and still have time for a few more movies, I still plan on continuing this monthly movie review feature.  It might not be every month, and I'll quit re-reviewing movies that I've already written a mini movie review for, but the goal is to continue to add to my database of 1600+ movie reviews that I've collected since 2009.  I'll be collecting these reviews in the Mini Movie Review tab on my homepage:
You can see the full list of mini movie reviews HERE
And you can see my constantly updated "in progress" list of the most recent reviews HERE
So, with that said, in an attempt to catch up, this post is a collection of the new movies that I watched during the year that my website was down.  I didn't actually take notes of what I watched while I was offline (and forgot most of them), so for most of these I just looked through the list of new releases from last year and said "yes, I watched that!"  After this  post I'll just write these Mini Movie Reviews posts every time I get 20 or so new reviews in my Recent Reviews page.