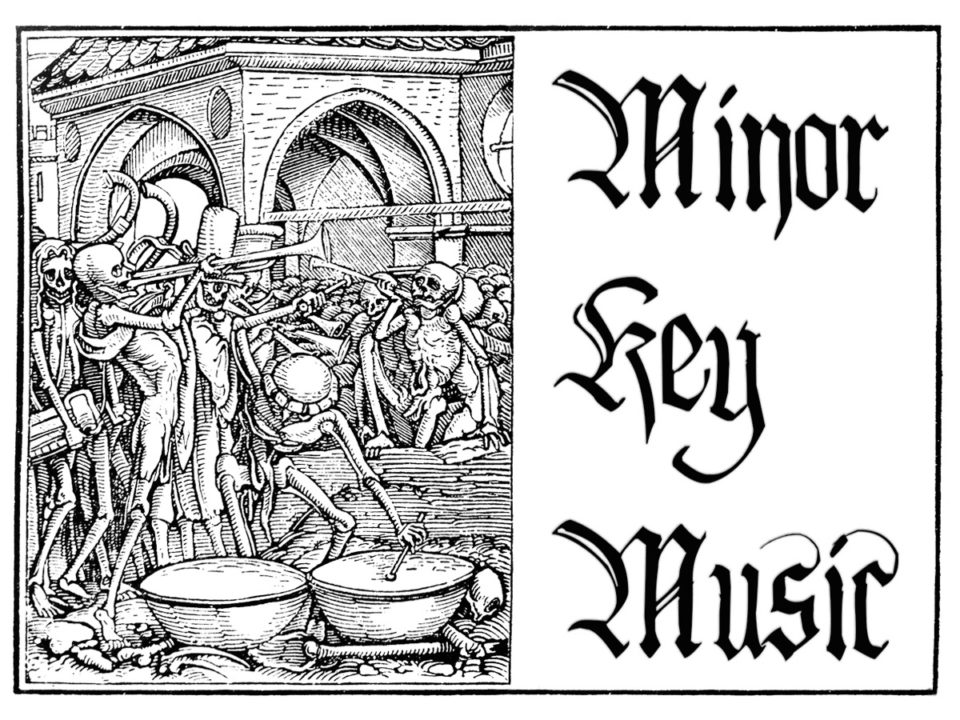 I always have to stop myself when I say I like "all kinds of music".  Because, honestly, that just isn't true, there is really only one kind of music I like.  No, not [just] Black Metal, I'm talking about music in a minor key.  I mean, I'm a pretty happy guy, but there is something about sad, sad songs that just does it for me.  I don't dislike Vivaldi's "Spring" and "Fall", but I far prefer "Summer" and "Winter" (guess which seasons he writes in a minor key).  "Satisfaction" is a fine song, but I'd rather listen to "Paint it Black" any day…you get the idea.  Basically, it don't mean a thing if it ain't got that sting [of soul crushing sorrow and sadness]
This month on Minor Key Monday I talk about a band I once heard described as "Neil Young meets Manilla Road":
Sure, I don't entirely know what Neil Young sounds like, but my love for Manilla Road is written on denim billboards from here to my closet, so I was bound to at least half like this Ashbury band. And, apparently I'm gonna love Neil Young, because Ashbury's entire album Endless Skies was pretty much the best combination of epic heavy-ish metal and, like, dark southern rock about wizards and shit.  I mean, goddamn, just listen to these lyrics from today's song:
He looks to be a wizard
Or perhaps a magic man
With eyes of liquid fire
Golden staff within his hand
And he rides above the mountains
With the secret that he holds
The time has come, the people must be told
Led Zeppelin, eat your heart out, Ashbury isn't fucking around on the LARPing front either.  I don't usually cover metal songs since they are pretty well covered elsewhere on this blog, but that little guitar fill at the end of each stanza is easily one of my favorite little minor key things that metal does so well.  Coupled with the excellent vocals that are powerful but never silly and you've got a forgotten epic masterpiece here with this song.
Confusingly, Ashbury somehow didn't stand the test of time, proving that, sometimes, even if the band is awesome, they will slip through the cracks of critical and minor commercial acclaim. Slip through that is until today's generation of metal archeaologists determined to find the next new old big thing resurrected them like a wizard wandering Fangorn in new clothes.  However they got here, I'm just glad they did, because songs like The Warning are too good to sit forgotten in the mists of time!