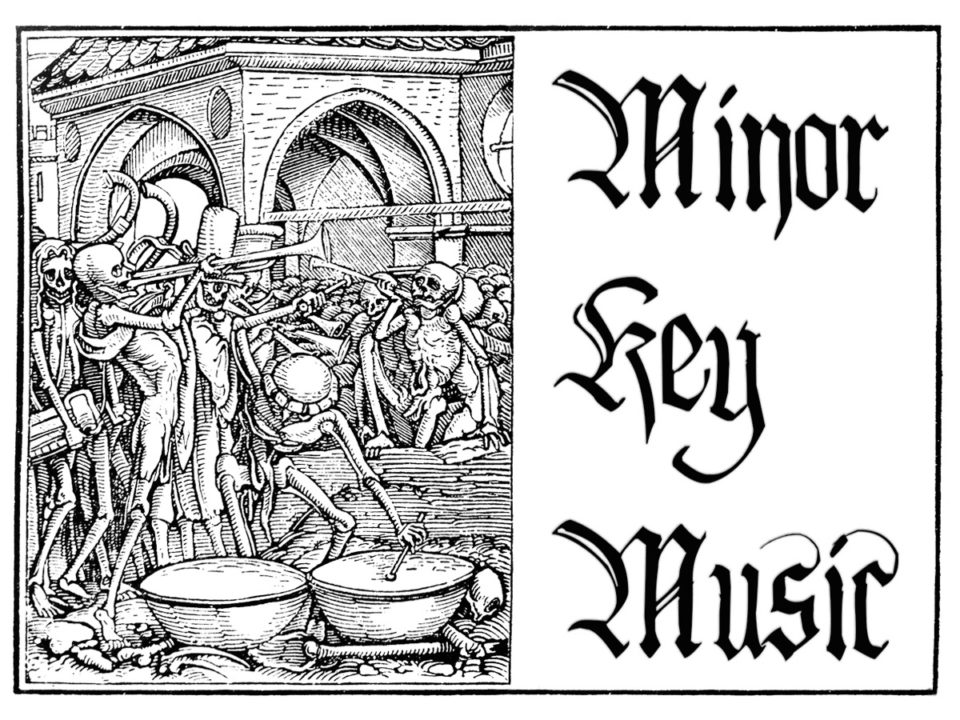 I always have to stop myself when I say I like "all kinds of music". Because, honestly, that just isn't true, there is really only one kind of music I like. No, not [just] Black Metal, I'm talking about music in a minor key. I mean, I'm a pretty happy guy, but there is something about sad, sad songs that just does it for me. I don't dislike Vivaldi's "Spring" and "Fall", but I far prefer "Summer" and "Winter" (guess which seasons he writes in a minor key). "Satisfaction" is a fine song, but I'd rather listen to "Paint it Black" any day…you get the idea. Basically, it don't mean a thing if it ain't got that sting [of soul crushing sorrow and sadness].
This month on Minor Key Monday I talk about a band that, sadly, I didn't realize was as downbeat and gothy as they are until fairly recently:
Like W.A.S.P., The Cure released a really good album in 1989 that was designed to prove that they were REAL musicians, with, like, talent, and an ability to write more than just simple pop songs.  And, like W.A.S.P., I can't help but prefer The Cure's simpler, more raw and direct work from the early 80s over their supposed "best" album.  Not that today's song, "One Hundred Years," is as simplistic as W.A.S.P.'s "I Wanna Be Somebody," but it is definitely a song that focuses on atmosphere first and foremost.  And, for that reason, I obviously love it.
From that first wailing guitar line, I was sold.  So forlorn and hopeless sounding, this is exactly the kind of thing I look for on MKM.  Honestly, I really should have paid more attention when all those websites kept talking about The Cure as being so influential to the genre of goth music.  The song itself is fairly simplistic, but it has enough subtle variations and expertly placed key changes that I don't think anyone could call the composition primitive.
If I have to be honest, the vocal delivery sounds a bit hipstery to me, but the rest of the atmosphere is so relentlessly bleak and sorrowful that I'd forgive just about any vocalist on this track, even someone as awful as King Diamond or that dude from Dead Can Dance.