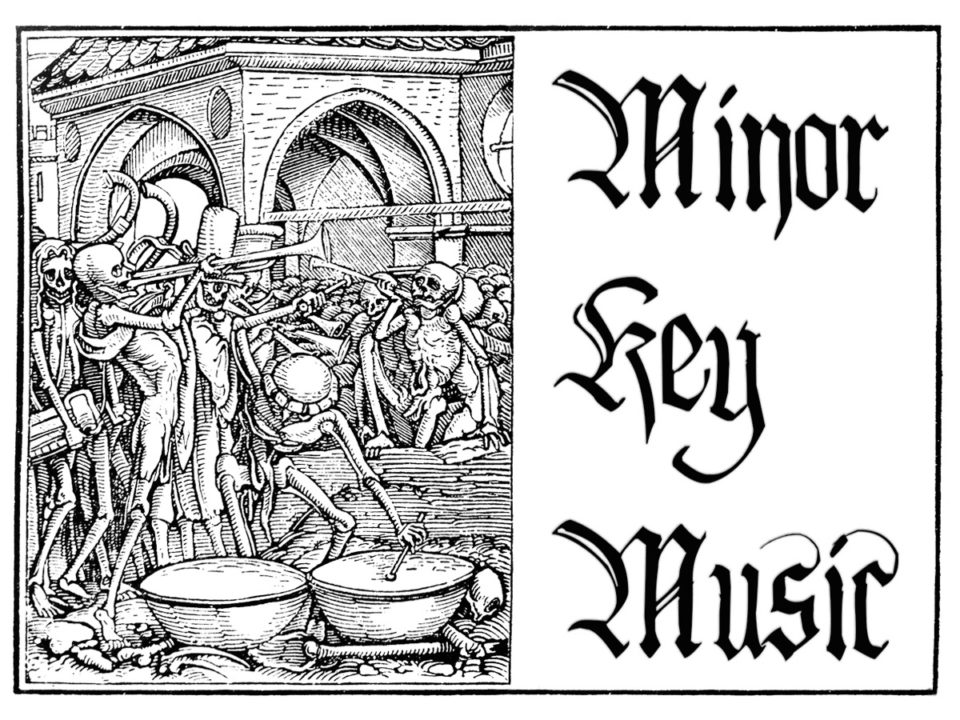 I always have to stop myself when I say I like "all kinds of music". Because, honestly, that just isn't true, there is really only one kind of music I like. No, not [just] Black Metal, I'm talking about music in a minor key. I mean, I'm a pretty happy guy, but there is something about sad, sad songs that just does it for me. I don't dislike Vivaldi's "Spring" and "Fall", but I far prefer "Summer" and "Winter" (guess which seasons he writes in a minor key). "Satisfaction" is a fine song, but I'd rather listen to "Paint it Black" any day…you get the idea. Basically, it don't mean a thing if it ain't got that sting [of soul crushing sorrow and sadness].
This month on Minor Key Monday I look at that genre I really need to spend more time looking at–darkwave:
Das Ich isn't just a "darkwave" band, according to wikipedia, they founded a genre called "New German Death Art™," which has to be about the most badass name for a musical movement in the history of the world (and this is coming from a guy who listens and plays "Pagan Necrofolk Music" exclusively).  New German Death Art™, also according to wikipedia, started in the late 80s when:
a number of German musicians combined music in neo-classical, Gothic Rock, and Darkwave styles with German philosophical texts and a highly theatrical stage show.[2] The music was based on the Gothic Rock of bands such as Siouxsie and the Banshees, The Sisters of Mercy and Fields of the Nephilim and the Darkwave sounds of bands like Joy Division, The Cure and Depeche Mode. The words often paid deep homage to German philosophers like Andreas Gryphius, Johann Wolfgang von Goethe, Friedrich Nietzsche and Gottfried Benn, as well as international poets such as Edgar Allan Poe, Charles Baudelaire, and Jean-Paul Sartre. The concerts of these groups put a great emphasis on costumes, lights and pyrotechnics. The performances were designed to stimulate all the senses and convey an overall dark, brooding atmosphere. Lyrical themes include transience, evil, nihilism, surrealism, expressionism, existential philosophy, criticism of religion, violence, madness, isolation, depression, and especially death.[3] As part of this movement, a number of bands use Classical Latin for their lyrics and album names.
Obviously, New German Death Art™ was bound to be featured on MKM.
Musically, sure, this is just dark sounding industrial music, but, damn does this song have one hell of an epic vibe.  I challenge anyone to deny that they get the urge to chant along with this song as loudly as they can, not knowing the language be damned!
There is a real (death) art to making a chant song, and Das Ich proves that they are true necrotic masters of this (death) art.  Songs like this are why I love both music and the German language.  Hell, it's even got a beat you can dance to…dance, dance, dance, dance, dance the dance of death!