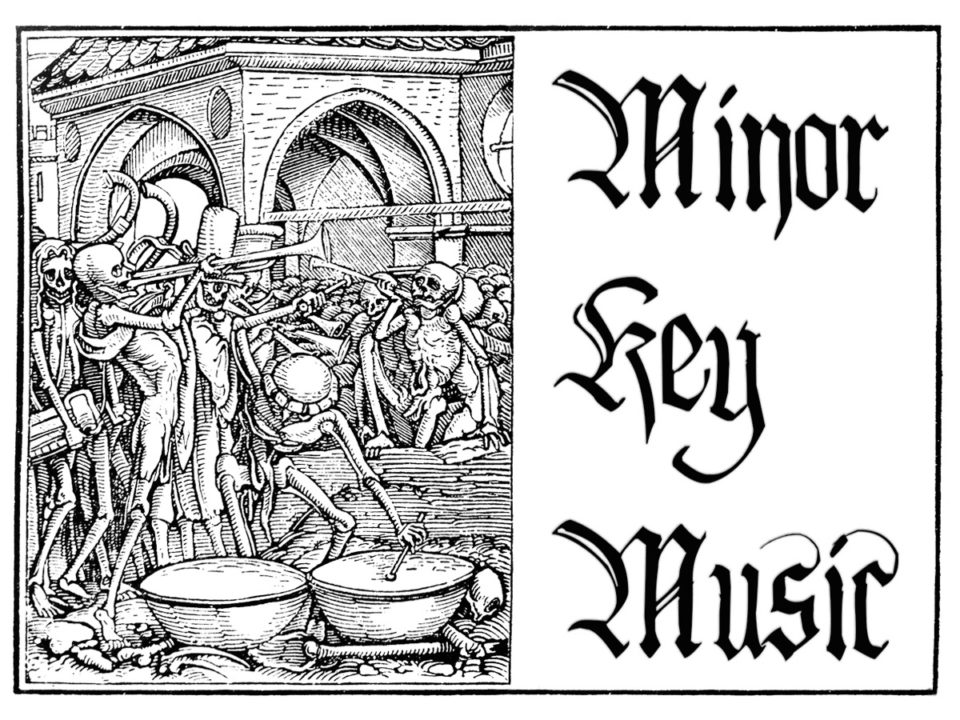 I always have to stop myself when I say I like "all kinds of music".  Because, honestly, that just isn't true, there is really only one kind of music I like.  No, not [just] Black Metal, I'm talking about music in a minor key.  I mean, I'm a pretty happy guy, but there is something about sad, sad songs that just does it for me.  I don't dislike Vivaldi's "Spring" and "Fall", but I far prefer "Summer" and "Winter" (guess which seasons he writes in a minor key).  "Satisfaction" is a fine song, but I'd rather listen to "Paint it Black" any day…you get the idea.  Basically, it don't mean a thing if it ain't got that sting [of soul crushing sorrow and sadness]
This month on Minor Key Monday I grudgingly appreciate a hip, hipster song:
So I know I've had my run ins with being accused of hipster prejudice in the past, and I'm sorry to say that I don't see any way around further hipster bigotry in today's post.  That said, I think today's song is really good!
It all started while I was watching Mad Men and today's song came on.  And even though the song was backing a montage of all the hot chicks on Mad Men in their bras and underwear, I had to hit pause and find out who sang the song.  It seemed later than the mid sixties setting of Mad Men, my guess was it was some early 70s Jethro Tull inspired band or something.  Imagine my horror when I found out (after googling "palanquin" to track the song down) that the song was by none other than hipster darlings The Decemberists.  Still, I was prepared to have an open mind, it's not every song that makes me pause a bra and panty show to download its album.
As I waited for the download to finish, I listened to the rest of the song on youtube.  The galloping beat, the eastern melodies, the clever wordplay, the minor key, hell, it was really rather epic.  Perhaps these Decemberists were not so bad after all?
Sadly, "Infanta" was pretty much the only song on the album I much cared for.  The "Eli" folk song was alright, but sadly there was nothing quite as chargingly epic as the opener. The ten dollar words, major key songs and kitchen sink approach to the album began to wear on me pretty quickly.  As I started skipping around the album I realized that I really didn't want to hear the singer's annoying voice any more.  Thus ended my brief flirtation with The Decemberists.  "Infanta" still kicks ass though.