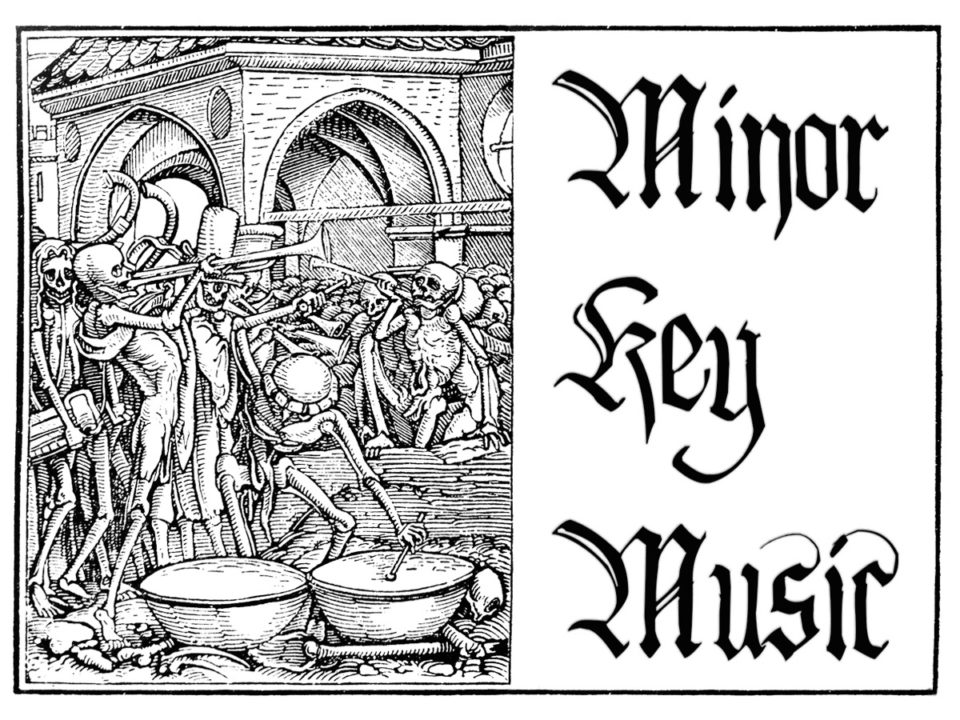 I always have to stop myself when I say I like "all kinds of music".  Because, honestly, that just isn't true, there is really only one kind of music I like.  No, not [just] Black Metal, I'm talking about music in a minor key.  I mean, I'm a pretty happy guy, but there is something about sad, sad songs that just does it for me.  I don't dislike Vivaldi's "Spring" and "Fall", but I far prefer "Summer" and "Winter" (guess which seasons he writes in a minor key).  "Satisfaction" is a fine song, but I'd rather listen to "Paint it Black" any day…you get the idea.  Basically, it don't mean a thing if it ain't got that sting [of soul crushing sorrow and sadness]
This month on Minor Key Monday I talk about a quite epic and melancholy punk song:
I've been trying to educate myself about punk music ever since my brief stint as the vocalist for a hardcore punk band.  And, honestly, I've found a lot of stuff I've loved–more than I thought I'd find from a genre that I'd always described as "like black metal, only with the wrong atmosphere." Today's song is actually quite a bit more typically Minor Key Monday than most of the punk I've been listening to, but it was just so immediately obviously an "Isley song" that I had to write about it.
The Dicks were a Texas proto-hardcore band from the early 80s.  "Hate the Police" was a fairly atypical song for them, an almost psychedelic blast of  mournful bitterness that made me sit up and say "whoa…what is this!?" as soon as I heard it.  It is still just a simple song constructed out of simple chord progressions but nothing about the song history of this feature should suggest that structural complexity is what I require for my favorite songs.  Atmosphere is key, and this nails a feeling of cynical bitter sorrow.  Both this atmosphere and the lyrics are also refreshing takes on that punk staple, the "anti-cop" song:
Mommy, mommy, mommy
Look at your son
You might have loved me
But now I've got a gun

You'd better stay out of the way
I think I've had a bad day
Had a bad day
I've had a bad day

Daddy, daddy, daddy
Proud of his son
He's got him a good job
Kill niggers and Mexicans

I'll tell you something, and it's true
You can't find justice, it'll find you
Yeah, it'll find you
Yeah, it'll find you

People tell policemen
They've met their match
They planted on desert sand
The Dicks were hatched

Dicks hate policemen and it's true
You can't find justice it'll find you
Yeah, it'll find you
Yeah, it'll find you
I'm not entirely sure I grasp the full meaning of the "They planted on desert sand–the Dicks were hatched" part, but for the imagery alone, that line is a masterpiece of poetry.
Anyway, while this song isn't the straight up hardcore of a band like Negative Approach (or even really all that punk anyway), it is undoubtedly a minor key gem, and exactly the kind of thing for which this feature was created.  It is one of those songs that hides in the discographies of all bands from all genres, waiting for me to stumble across it and write about it in this monthly feature.