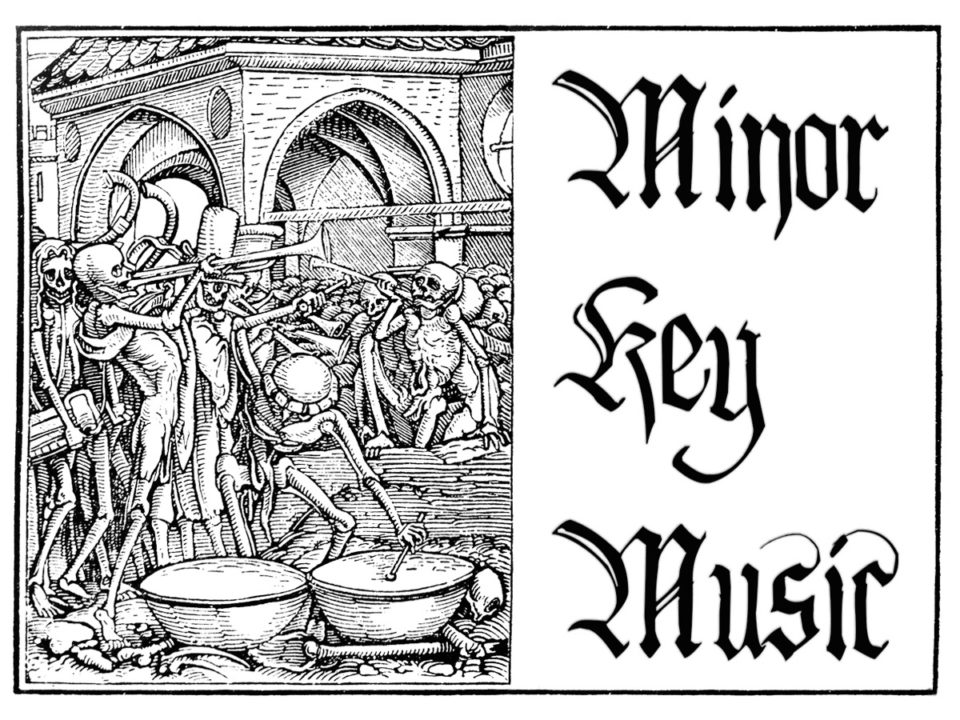 I always have to stop myself when I say I like "all kinds of music".  Because, honestly, that just isn't true, there is really only one kind of music I like.  No, not [just] Black Metal, I'm talking about music in a minor key.  I mean, I'm a pretty happy guy, but there is something about sad, sad songs that just does it for me.  I don't dislike Vivaldi's "Spring" and "Fall", but I far prefer "Summer" and "Winter" (guess which seasons he writes in a minor key).  "Satisfaction" is a fine song, but I'd rather listen to "Paint it Black" any day…you get the idea.  Basically, it don't mean a thing if it ain't got that sting [of soul crushing sorrow and sadness].
This month on Minor Key Monday I'll take a look at Duke Ellington's Ko-Ko, one of the darkest jazz songs I've ever heard:
When Ko-Ko was recorded in 1940, its dark and sinister sound must have been a shock to contemporary audiences since the pure, undiluted, minor key blues had been relatively rarely used in jazz up to that point.  Ko-Ko is not just a sad song, there is also a sense of malice lurking behind the lamentation of the music.
To be sure, this song is all about the minor key, with the minor third making many appearances.  These Minor Key Monday posts test the limits of my understanding of music theory, but, thankfully, this time I was able to find a very helpful essay by Edward Green from which I pulled the following picture (the sheet music for the opening of the song):
As the essay points out, the circled areas make up almost the entire intervallic and rhythmic structure of the song.  The first circle (marked mi7) outlines the opening minor seventh interval from the low E flat of the Baritone to the D flat of the Trombone.   The second circle (marked mi3) shows the D flat of the trombone descending over a minor third to end on B flat.  The other two circles mark the recurring rhythmic motif of three eighth notes and an accented quarter note (think of the opening of Beethoven's fifth symphony).
Not that all that explanation was necessary to convince anyone that Ko-Ko isn't exactly the happiest sounding song ever; you just have to listen to it to know that.  But the minor intervals that dominate the song are undoubtedly the source of its darkness.  Often a minor key will make a song sound melancholicly sorrowful, but Ko-Ko is an example of a minor key adding a pretty dark and sinister edge to the song as well.  Duke has a lot of great songs, but Ko-Ko is one of my favorites because of that dark and sinister edge!