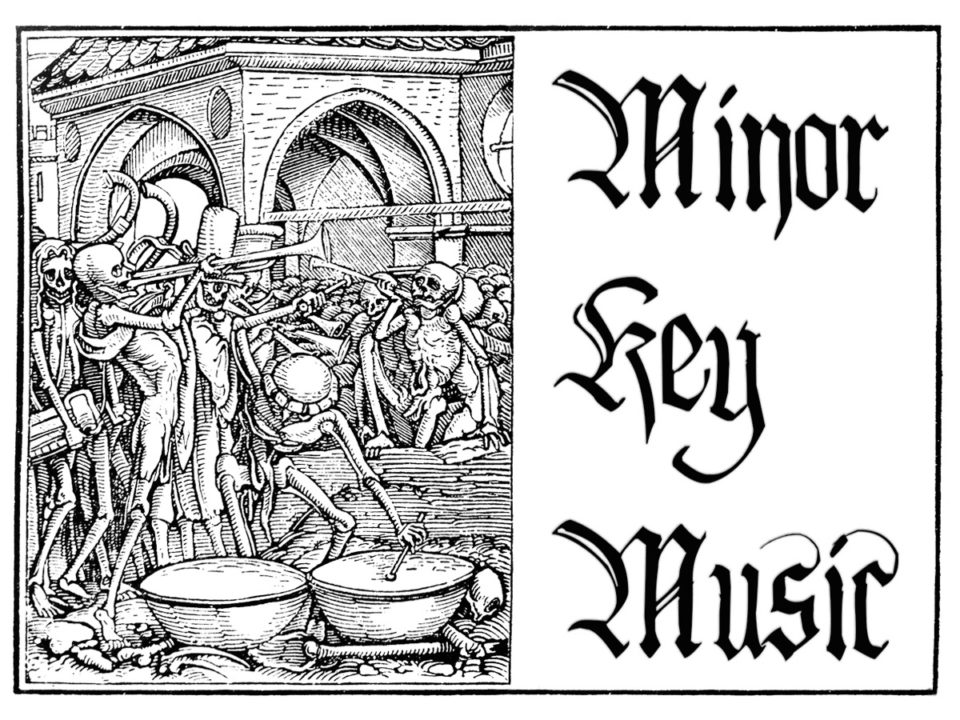 I always have to stop myself when I say I like "all kinds of music".  Because, honestly, that just isn't true, there is really only one kind of music I like.  No, not [just] Black Metal, I'm talking about music in a minor key.  I mean, I'm a pretty happy guy, but there is something about sad, sad songs that just does it for me.  I don't dislike Vivaldi's "Spring" and "Fall", but I far prefer "Summer" and "Winter" (guess which seasons he writes in a minor key).  "Satisfaction" is a fine song, but I'd rather listen to "Paint it Black" any day…you get the idea.  Basically, it don't mean a thing if it ain't got that sting [of soul crushing sorrow and sadness]
This month on Minor Key Monday I talk about a recently discovered one-hit-wonder that I kind of like:
The whole idea of one hit wonders is really kind of interesting.  I mean, I can't think of many bands, especially in pop (in a broad sense) that managed to keep up consistently high levels of creativity throughout their entire careers.  Everyone eventually loses that early special something.  But to only have ONE song of note?  Was it just luck that they stumbled across a killer riff, or a bit of vocal phrasing that would make Kylie Minogue sit up and take notice?  Or are the capricious whims of the music consumers such that true quality is more often than not overlooked rather than rewarded?  I would like to think that writing a song with that special something is no easy task, but then again, I won't shut up about that Kylie song, so what do I (or does anyone) know about "that special something"?
Either way, I figured I'd take a look at a one-hit-wonder I recently stumbled across while watching the somewhat disappointing continuation of America's Next Top Model contestant Analeigh Tipton's once promising movie career, Damsels in Distress.  Today's song came on in the background of one scene and I immediately thought "hey, this is pretty sweet!"  A quick google search for "never met a girl like you before" led me to Edwyn Collins (despite youtube apparently thinking this song was by Iggy Pop).
I'm sad to report, the rest of the album confirmed the one-hit-wonder status of today's song…I guess some of it was ok, but none of the other songs were the kind of music that would make me want to pause an offputtingly over-written satirical romantic comedy to find out what they were.  As one-hit-wonder's go, this might not be quite as spectacular as that one Strawberry Alarm Clock song, but it's pretty damn catchy.  Hell, halfway through it even gets a little epic (not to mention the use of "days of yore" in the lyrics).
Who knows what inspired Edwyn Collins (who, apparently, was actually part of a somewhat influential new wave band, so his life wasn't always relegated to one-hit-wonder status) to write a song on his 1995 album Gorgeous George that stood out from the rest of the songs.  Still, it's nothing to be ashamed of, he managed to nail one more song than most musicians ever even come close to nailing, so I'd call it a success no matter how minor it might be.