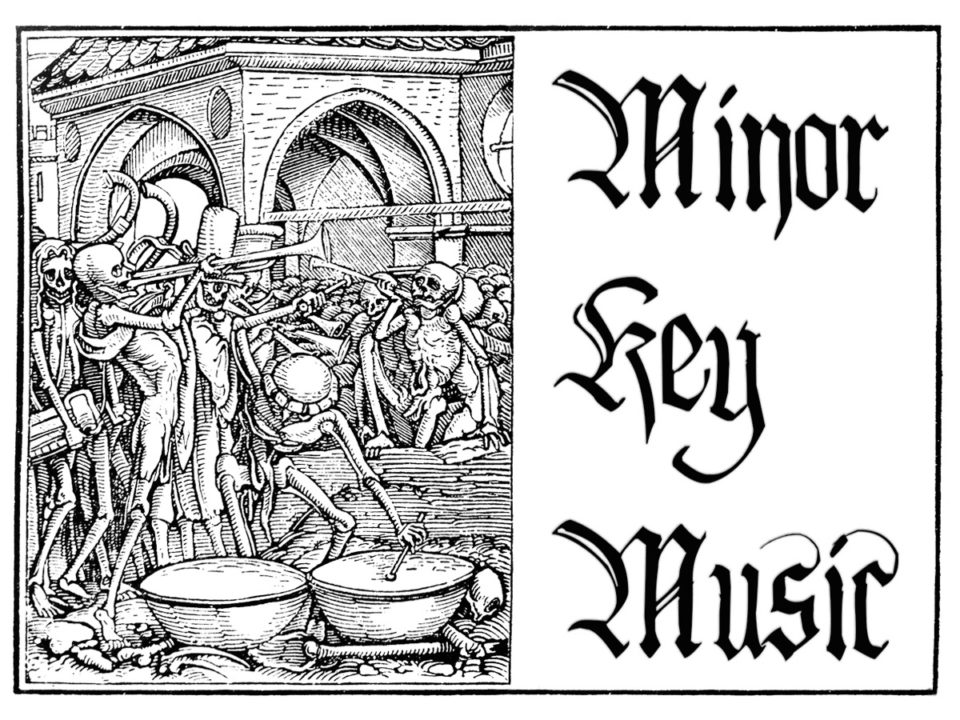 I always have to stop myself when I say I like "all kinds of music". Because, honestly, that just isn't true, there is really only one kind of music I like. No, not [just] Black Metal, I'm talking about music in a minor key. I mean, I'm a pretty happy guy, but there is something about sad, sad songs that just does it for me. I don't dislike Vivaldi's "Spring" and "Fall", but I far prefer "Summer" and "Winter" (guess which seasons he writes in a minor key). "Satisfaction" is a fine song, but I'd rather listen to "Paint it Black" any day…you get the idea. Basically, it don't mean a thing if it ain't got that sting [of soul crushing sorrow and sadness].
This month on Minor Key Monday I discuss another one of my Christmas favorites that knows the TRUE reason for the season!
I get most of the Renaissance era Christmas songs I cover for my Christmas editions of Minor Key Monday from the yearly "early music" concert from the local University's Collegium Musicum.  It's a concert where a band composed of university students and assorted other non-professionals, busts out the crumhorns, sacbuts, and a whole hell of a lot of recorder playing of dubious technical prowess.  It is aslo usually one of my favorite concerts of the year (though, this year it had some stiff competition from Britney Spears and Inquisition!)
This year there weren't a lot of new totally sorrowful medieval songs that caught my interest.  However, their instrumental rendition of "Fum, Fum, Fum" won me over as the best Christmas song of the night. A late 16th century Catalan song, "Fum, Fum, Fum," hits all the right notes for a MKM Christmas classic.  Minor key, Renaissance origins, about Jesus–three for three!
A bit of instrumentation would have been nice, but this version by some high school madrigal choir seemed more charming than the big orchestral versions that were otherwise available.  The lyrics are slightly different in this one too, but the broad strokes are there: calling the 25th of December "five and twenty," lots of Jesus stuff, and the repeated "fum, fum, fum."  It is assumed that all those fums are referring to the smoke coming from a chimney on a cold winter night, and, as the smell of wood smoke is one of the most nostalgic Christmas memories I have whenever I return home to our wood furnace heated house, I suppose the title is another reason I happen to enjoy this song so much.