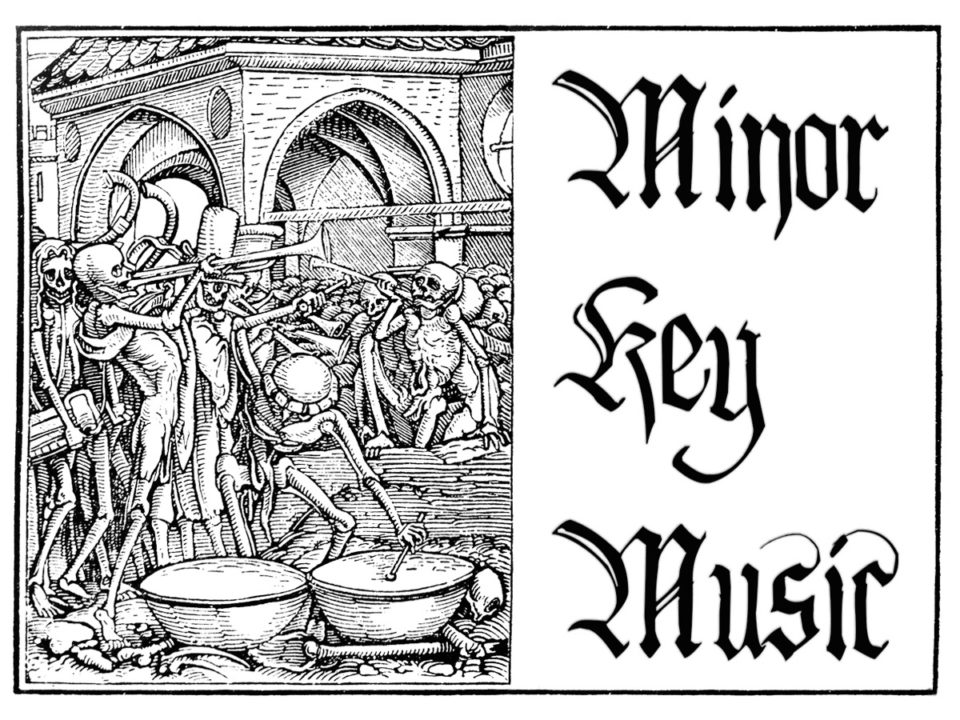 I always have to stop myself when I say I like "all kinds of music".  Because, honestly, that just isn't true, there is really only one kind of music I like.  No, not [just] Black Metal, I'm talking about music in a minor key.  I mean, I'm a pretty happy guy, but there is something about sad, sad songs that just does it for me.  I don't dislike Vivaldi's "Spring" and "Fall", but I far prefer "Summer" and "Winter" (guess which seasons he writes in a minor key).  "Satisfaction" is a fine song, but I'd rather listen to "Paint it Black" any day…you get the idea.  Basically, it don't mean a thing if it ain't got that sting [of soul crushing sorrow and sadness]
This month on Minor Key Monday I talk about yet another ballad…this time of the hippie variety:
Jefferson Airplane was one of the great bands of the late 60s, capturing that perfect blend of psychedelic rock music that was so indicative of the era and remains such a modern sounding style to this day.  They have plenty of great songs, mostly bombastic bits of psychedelic epicness structured around Grace Slick's tornado siren wail like "Crown of Creation" or, of course, "Somebody to Love."
Today's song is different, a subdued ballad sung by the male vocalist Marty Balin.  I have a lot of issues with male vocalists sometimes (case in point: my loathing of the Dead Can Dance guy) but Balin is alright with me.  His kind of reedy voice carries just the right amount of unassuming emotion and meshes perfectly with this song. I love the way he sings lines like "I'm just not the same…" in that descending melody that probably shows up in half the songs featured on this feature.
It is a supremely melancholy song, a song that fills its short 3 minute play time with understated elegance and a few rather epic climaxes.  Also, somehow, in 1967 you could write lyrics like the following without coming off as trite and pretentious:
Today, I feel like pleasing you more than before
Today, I know what I wanna do, but I don't know what for
To be living for you is all I want to do
To be loving you it'll all be there when my dreams come true
Today you'll make me say that I somehow have changed
Today you'll look into my eyes, I'm just not the same
To be any more than all I am would be a lie
I'm so full of love I could burst apart and start to cry
Today, everything you want I swear it all will come true
Today, I realize how much I'm in love with you
With you standing here, I could tell the world what it means to love
To go on from here, I can't use words they don't say enough
Please, please listen to me
It's taken so long to come true
And it's all for you, all for you
 Or maybe, in 1967, they just wrote better lyrics than they do today.