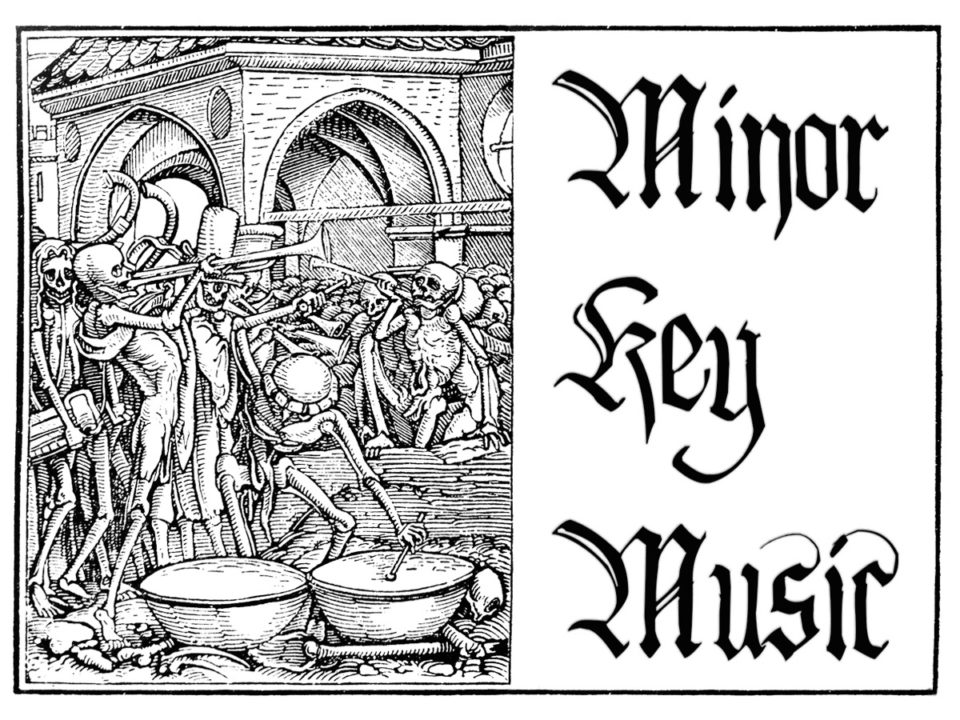 I always have to stop myself when I say I like "all kinds of music".  Because, honestly, that just isn't true, there is really only one kind of music I like.  No, not [just] Black Metal, I'm talking about music in a minor key.  I mean, I'm a pretty happy guy, but there is something about sad, sad songs that just does it for me.  I don't dislike Vivaldi's "Spring" and "Fall", but I far prefer "Summer" and "Winter" (guess which seasons he writes in a minor key).  "Satisfaction" is a fine song, but I'd rather listen to "Paint it Black" any day…you get the idea.  Basically, it don't mean a thing if it ain't got that sting [of soul crushing sorrow and sadness]
This month on Minor Key Monday I discuss the most goddamn epic Ennio Morricone cover of all time:
I should start off by admitting (in what will come as no surprise to anyone who knows my musical tastes) that I'm really not much of a John Zorn fan.  Despite my dad having almost 40 years of free improvised music experience under his belt, this particular apple fell far from that tree, rolled down the hill and landed in a grove of shrieking vacuum cleaners playing as few notes as possible.  But, my normal musical proclivities aside, today's song manages to transcend its more free jazz/avante guard elements through the power of sheer minor key badassery.
Most of the credit should go to Ennio Morricone of course.  He was a fantastic composer; his work on the "Dollars Quadrilogy" alone contains an astoundingly high number of my all time favorite songs.  However, today's cover of one of his minor spaghetti western film scores might just be my favorite version of any Morricone song ever (yes, including that one Metallica opens their shows with).  Here is the original version of today's song:
Pretty sweet song (not Morricone's best, but still pretty sweet) right?  And yet I still feel like almost every one of Zorn's additions improves upon the original.  First of all, switching the opening guitar line to chimes (and altering the composition) was a masterstroke (of course, chimes make everything better).  Then, rather than doing a straight cover of the most recognizable song in the film, Zorn goes on a whirlwind journey of every quotable musical line in the film, punctuated by bursts of improvised complexity, ethereal wailing, monkey sounds (Morricone was no stranger to them himself), and other strangeness.
Importantly (considering my usual distaste for such complexities) the elegiacally haunting melodies of the original song anchor all the bizarre digressions together with their images of a West that exists only in the hearts of every American (and Italian) who is all gay for Hobbits and shit.
Of course, after you experience the staggeringly epic last 30 seconds of the song (complete with "HEEEYAAW" shouts) the first 7:00 minutes of the song could have been Kenny G playing "Raindrops Keep Falling on my Head" on a soprano saxophone (my least favorite instrument…after anything in the brass family*) and I still would have seriously considered including "The Big Gundown" on Minor Key Monday.
*Not counting sacbuts of course.