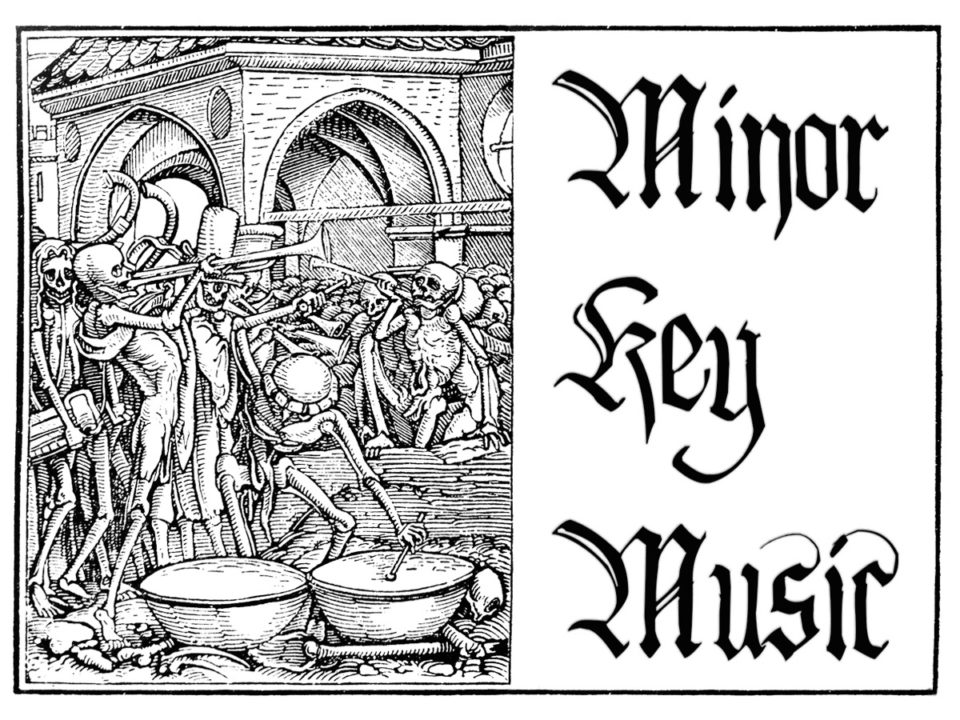 I always have to stop myself when I say I like "all kinds of music". Because, honestly, that just isn't true, there is really only one kind of music I like. No, not [just] Black Metal, I'm talking about music in a minor key. I mean, I'm a pretty happy guy, but there is something about sad, sad songs that just does it for me. I don't dislike Vivaldi's "Spring" and "Fall", but I far prefer "Summer" and "Winter" (guess which seasons he writes in a minor key). "Satisfaction" is a fine song, but I'd rather listen to "Paint it Black" any day…you get the idea. Basically, it don't mean a thing if it ain't got that sting [of soul crushing sorrow and sadness].
This month on Minor Key Monday I discuss another one of my favorite folk artists that sounds like a more depressing Leonard Cohen:
Seattle based King Dude (not, as far as I know, anyone in the band's actual Christian name), is a fairly recent "neofolk" (for lack of a better genre descriptor) band that, as is the case with all of my favorite neofolk bands, is pretty dark as shit. In the last five years or so they've put out a few albums and tons of compilations and splits, and, for the most part, all are quite brilliant. While the music is quite varied, the ones I like the best use their trademark ultra low vocals along side of the most mournful melodies this side of Nick Cave on his darkest day.
Today's song, off their 2012 album Burning Daylight, isn't even the best song on the album (that would probably be "Jesus in the Courtyard," but it might be the darkest. Discordant, wailing riffing perfectly compliment the vocals that plumb registers lower than the human voice should be capable of (perhaps with the help of some effects). And then, when the simple, soul crushing guitar melody sneaks out of the maelstrom, I have to nod my head and say, "yes, THAT is how you write a folk song that will end up on Minor Key Monday!"
All in all, brilliant stuff. I'm just not sure what's up with all the, if I learned anything from this post, fascist imagery in an album that is so full of religious imagery. I guess this is just what it takes to market neofolk these days: