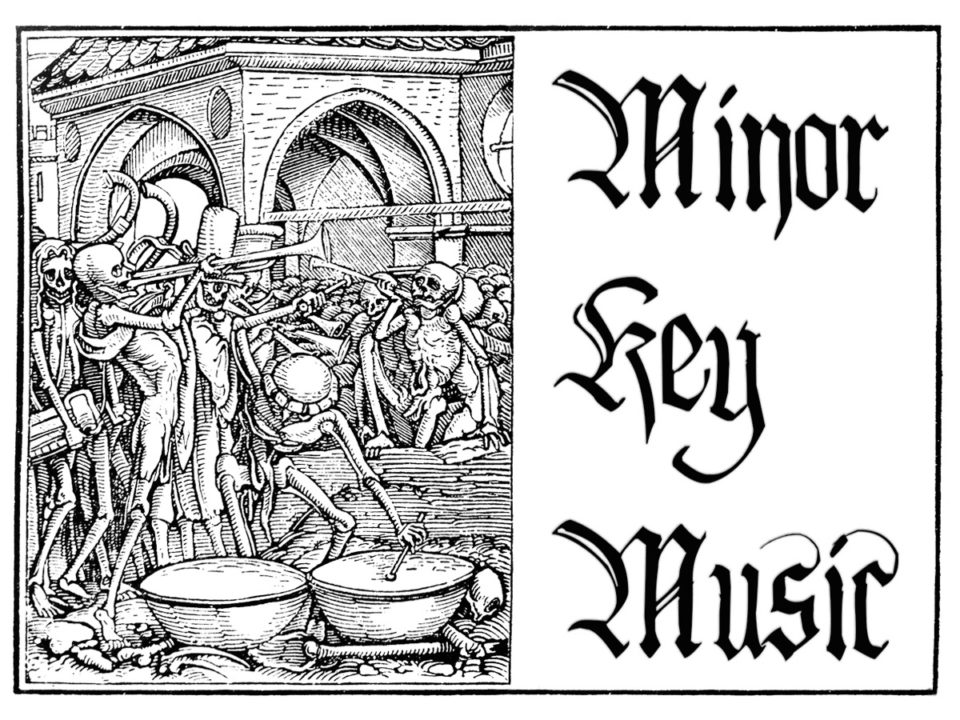 I always have to stop myself when I say I like "all kinds of music".  Because, honestly, that just isn't true, there is really only one kind of music I like.  No, not [just] Black Metal, I'm talking about music in a minor key.  I mean, I'm a pretty happy guy, but there is something about sad, sad songs that just does it for me.  I don't dislike Vivaldi's "Spring" and "Fall", but I far prefer "Summer" and "Winter" (guess which seasons he writes in a minor key).  "Satisfaction" is a fine song, but I'd rather listen to "Paint it Black" any day…you get the idea.  Basically, it don't mean a thing if it ain't got that sting [of soul crushing sorrow and sadness]
This month on Minor Key Monday I talk about a guy who sounds kind of like Bob Dylan, except he's kind of a better singer and he only sings sad songs:
It was only a matter of time before I came around to talking about Leonard Cohen here.  After all, not only are his songs featured prominently in this month's My Favorite Movie Monday 39 Beware of a Holy Whore, but they also feature prominently in McCabe and Mrs. Miller (from My Favorite Movies 4 all the way back in 2006!)  Seeing how a large portion of the songs that end up on Minor Key Monday come from the movies I watch, Leonard Cohen was long overdue.
Honestly, most of his catalog is pretty great, especially all the famous ones from his 1967 first album The Songs of Leonard Cohen.  Today's song (also from that first album) may not be as famous as something like "Suzanne," but it is probably my personal favorite Leonard Cohen song.  The version above is actually not the album version, but rather a live BBC recording from 1968.  This is the album version:
I prefer it for a couple reasons.  First, there's the shitty sound quality.  I'm a black metal fan, the more KVLT the better (for those who don't know, kvlt is code for "sounds like it was recorded from inside a running vacuum cleaner"), and the studio version of "Master Song" is a bit too polished for my tastes.  Though, structurally, the black metal comparison is actually quite fitting.  This is just one simple riff followed by a quick chorus repeated 9 times in a row.  If that isn't the same formula that Von "broke new ground" with 25 years later then I don't know Necromantia from Necrophagia (though to be fair, Von upped Leonard Cohen by dispensing with choruses all together).
For any song built out of elements that sparse, it's going to necessarily be all about the atmosphere.  And the live version really nails it.  The slower pace really adds another mournful layer to the song while the tasteful organ sections that sweep in give it just enough variation to keep the listener's attention.  The studio version's orchestral accents sound out of place and are rather haphazardly incorporated into the song.
Cohen's songs were often (almost always) downbeat, and "Masters Song" definitely follows that mold. Every time it feels like it will get happy it crashes back down into a note that just screams minor key.  It wants to rise up with "the music of" only to descend back into darkness with "rubber band."  Beyond the simple verse chorus, this up and down forms the hidden structural backbone of the song both on the micro and the macro scale.
The lyrics are fine, and might worth a closer read, but, you know, black metal fan, so, whatever.  Also there are a whole hell of a lot of them.  It's a good thing the song is so brilliant or I might get a little suspicious that all that stuff about being handed apple cores reeks of pretension.