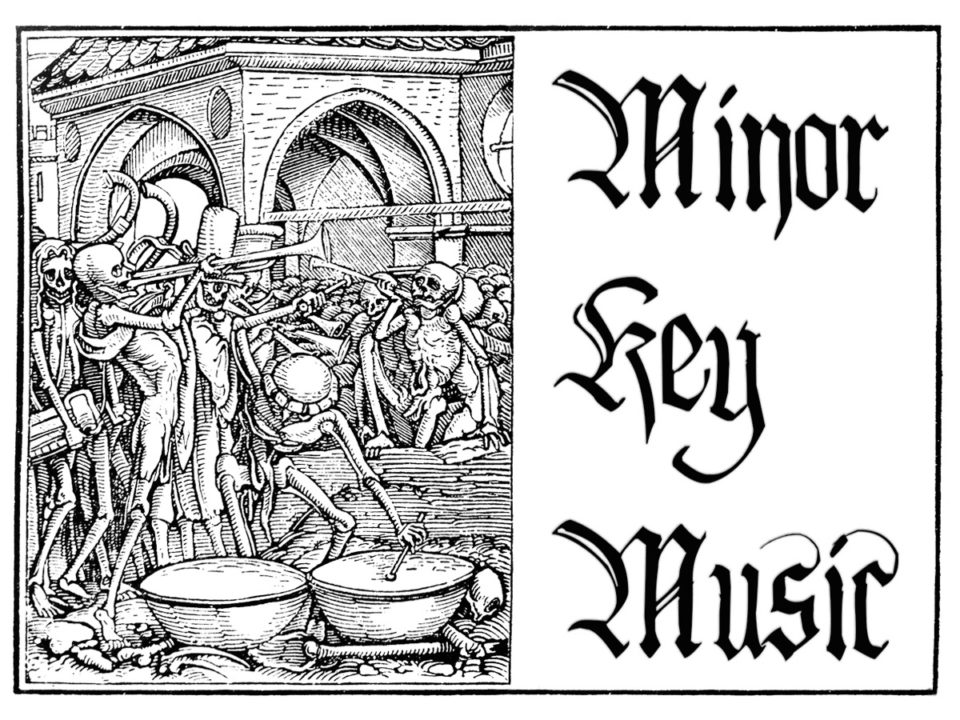 I always have to stop myself when I say I like "all kinds of music".  Because, honestly, that just isn't true, there is really only one kind of music I like.  No, not [just] Black Metal, I'm talking about music in a minor key.  I mean, I'm a pretty happy guy, but there is something about sad, sad songs that just does it for me.  I don't dislike Vivaldi's "Spring" and "Fall", but I far prefer "Summer" and "Winter" (guess which seasons he writes in a minor key).  "Satisfaction" is a fine song, but I'd rather listen to "Paint it Black" any day…you get the idea.  Basically, it don't mean a thing if it ain't got that sting [of soul crushing sorrow and sadness].
This month on Minor Key Monday I talk about yet another band I discovered just a wee bit late:
I was going to start today's post with a story.  But, then I realized that the "far more autobiographical than I should really admit" Snob Blog, once again, would tell my story better than I could:
The more I listened to the high pitched vocals accompanied by a rather funkily syncopated minor key bass line with tastefully used synths I had to admit that it was actually a pretty good song (for a pop song mind you!) I asked her who it was, and wanted to know if the band was popular as competently written as their song was.

She just looked at me like those guys back in college did a few years ago when they found out I didn't know that "Tastes Like Teen Spirit" song.  She could only say "uh…Michael Jackson? Smooth Criminal? Are you seriously saying you don't know this song??"

I laughingly played it off as a joke and resolved not to ask about any more songs. I would hate to appear a further ignoramus to this strange woman with such eclectic musical tastes! At least now I can say I've heard a Michael Jackson song…you wouldn't think the fella had it in him to look at him!
So yes, once again, pretty much a true story.  I mean, I think I heard his "Black or White" song on the school bus one time when I was 10 or so, but it wasn't until 2005 that I had my first real exposure to Michael Jackson.
Admittedly, I was thrown at first.  For someone used to a strict diet of Unholy Black Metal™, the song was upbeat enough that I wasn't even sure it was in a minor key!  And because I didn't have my guitar handy at the time to figure it out on the spot, I went ahead and decided to enjoy it anyway.  Thankfully, it turned out to be a minor key (A minor–not, of course, the saddest of all minor keys, but sad enough) after all, and thus my reputation for pure unadulterated minor key love remained intact.
Even though there are times that I can't immediately tell if a song is in a major key or minor key at first due to the phrasing and atmosphere, there still must be some power to the minor third.  After all, my further exploration of Jackson's oeuvre led me to discover two other personal favorites: "Billie Jean" and "Thriller" (which, if you haven't heard them before, check them out posthaste, they are really very good!)  That's right, as you may have guessed, both songs are (spoiler alert) in a minor key!