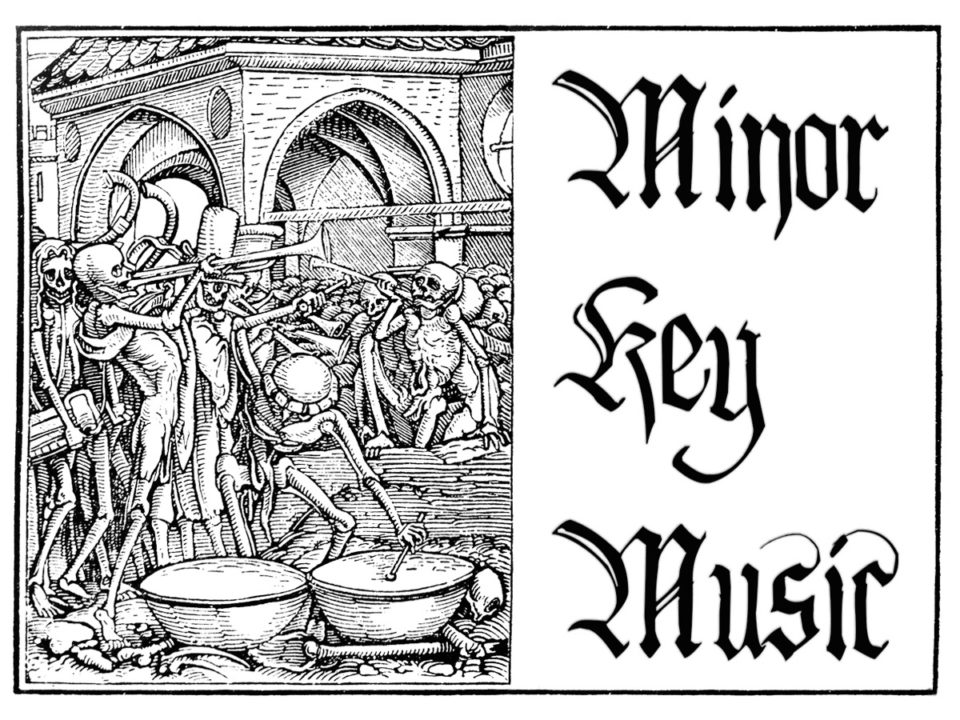 I always have to stop myself when I say I like "all kinds of music".  Because, honestly, that just isn't true, there is really only one kind of music I like.  No, not [just] Black Metal, I'm talking about music in a minor key.  I mean, I'm a pretty happy guy, but there is something about sad, sad songs that just does it for me.  I don't dislike Vivaldi's "Spring" and "Fall", but I far prefer "Summer" and "Winter" (guess which seasons he writes in a minor key).  "Satisfaction" is a fine song, but I'd rather listen to "Paint it Black" any day…you get the idea.  Basically, it don't mean a thing if it ain't got that sting [of soul crushing sorrow and sadness]
This month on Minor Key Monday I talk about another one of those female pop/dance artists with strong eurotrash influences of which I just can't seem to get enough:
A song like this is nothing new for Minor Key Monday.  I mean, this is atmospherically (all that really matters for Minor Key Monday) just another song like Kylie Minogue's "Closer."  And, like "Closer," I knew within the first five words of "Love Kills" that it was going to be the best song on Robyn's 2010 album Body Talk.  I was mostly neutral on that opening bassline, but once it started in on that minor key melody, I was in, and when those other high synths kicked in, I was ready to jump around my living room interpretive dancing with such conviction that my moves would have put Robyn's "Call Your Girlfriend" video to shame.
As with most new pop music that I stumble upon, I'm always disappointed when I check out the back catalogs and I'm sad to report that Robyn is no different.  I first went to check out the song that made her famous,  "Do You Know What it Takes," and was greeted with this monstrosity of shitty pop:
Up next I checked out "With Every Heartbeat," her big hit from her self titled 2005 album:
This was much better, at least it was appropriately Eurotrashy and downbeat, but it's not really the kind of thing that is up to the exacting pop standards of Minor Key Monday.  The slight note of hope (along with that dreadful instrumental interlude) tends to spoil the atmosphere, but the real problem is that it's not much of a song structurally.  Though those synths at the end are pretty sweet.
A song like "Love Kills" though? I don't have to listen to anything more than the opening seconds to instantly know that is exactly the kind of ridiculously over the top epic and sorrowful bit of eurotrash that I have come to find so appealing about modern dance music.  And you know what? The trite lyrics that she ripped off from Ice Cube even add to the charm.