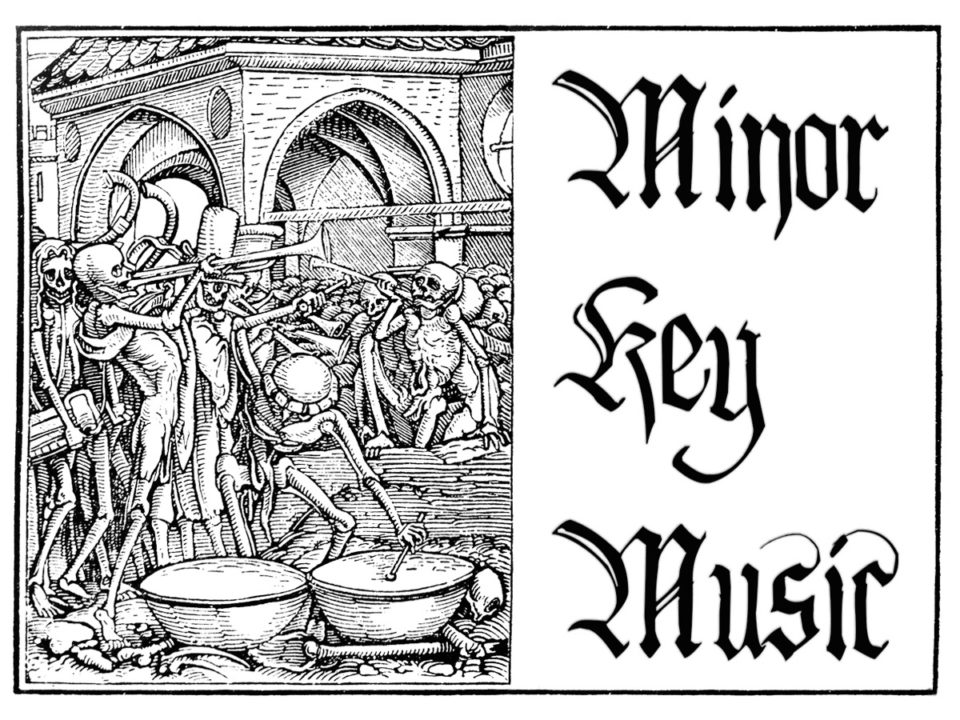 I always have to stop myself when I say I like "all kinds of music".  Because, honestly, that just isn't true, there is really only one kind of music I like.  No, not [just] Black Metal, I'm talking about music in a minor key.  I mean, I'm a pretty happy guy, but there is something about sad, sad songs that just does it for me.  I don't dislike Vivaldi's "Spring" and "Fall", but I far prefer "Summer" and "Winter" (guess which seasons he writes in a minor key).  "Satisfaction" is a fine song, but I'd rather listen to "Paint it Black" any day…you get the idea.  Basically, it don't mean a thing if it ain't got that sting [of soul crushing sorrow and sadness]
This month on Minor Key Monday I talk about socialist bodybuilder techno-metal:
I'd never heard of today's band until a few days ago when Cate posted a link to the following video of today's song on facebook:
I believe my initial reactions were: "oh, Rammstein clone, yawn…wait, is that guy really the singer?!!?…wait, this is like Rammstein but only the good parts…OMG FOREHEAD FLEXING!!!"  Also, I wonder what Top Model's Ms. Jay would say about his runway walk?
Anyway, as great as that video is, let's talk about the music.  This song is no masterpiece, not every Minor Key Monday song is.  But, they are all songs that I immensely enjoy simply because of their minor key tonality, and this is no exception.  The verse is standard industrial marching, but then the song kicks up the minor key awesomeness with the bridge to the chorus which is just pure eastern European melancholy eurtrash awesomeness.  It even has that pedal point thing that I love so much about eurotrash/electronica (as seen in Kylie Minogue's "Closer"!  And I have to admit, his spoken word vocals calling to his socialist brothers to like, rise up and do manual labor or something were quite fitting too.
Is the song worth much without the video?  Maybe not, but, I have to admit I've been happily listening to it in the background while I write this post and I haven't yet gotten tired of him mournfully chanting "Brüder, Brüder" over and over again.