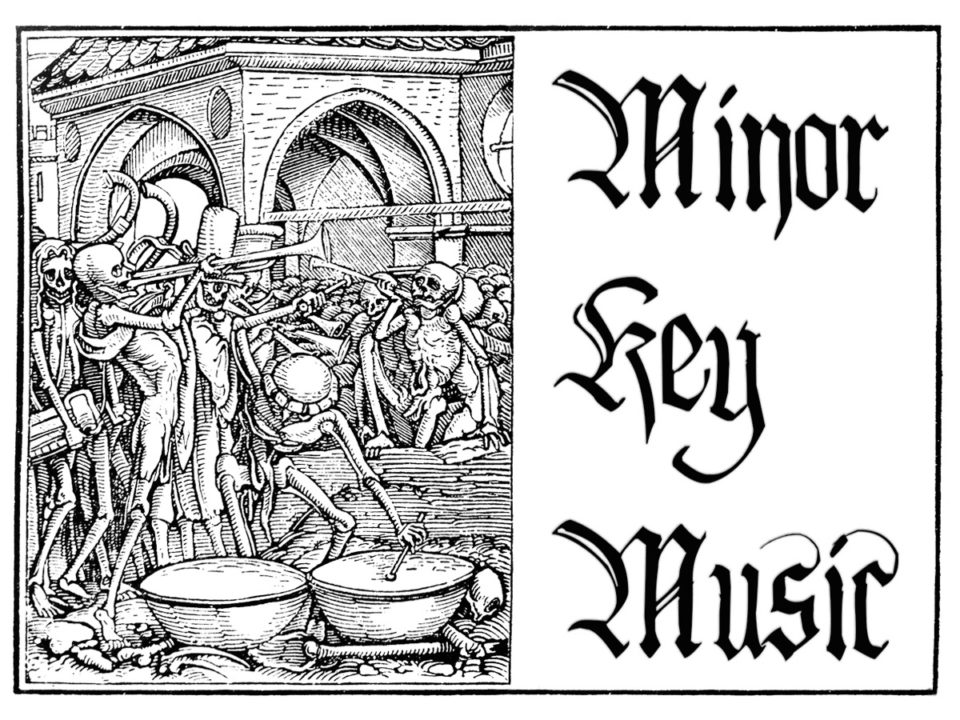 I always have to stop myself when I say I like "all kinds of music".  Because, honestly, that just isn't true, there is really only one kind of music I like.  No, not [just] Black Metal, I'm talking about music in a minor key.  I mean, I'm a pretty happy guy, but there is something about sad, sad songs that just does it for me.  I don't dislike Vivaldi's "Spring" and "Fall", but I far prefer "Summer" and "Winter" (guess which seasons he writes in a minor key).  "Satisfaction" is a fine song, but I'd rather listen to "Paint it Black" any day…you get the idea.  Basically, it don't mean a thing if it ain't got that sting [of soul crushing sorrow and sadness]
This month on Minor Key Monday I discuss my favorite fictional composer:
I get a lot of my MKM material from movies.  I usually prefer to feature songs that are not from "original soundtracks" (like the usually excellent minor key choices Wong Kar Wai makes for the soundtracks to his films) since most original film soundtracks are usually not fleshed out enough to be completely successful as standalone compositions.  However, the scores for Krzysztof Kieslowski's films, with their delicious Eastern Bloc ball-crushing sorrow, never fail to captivate me.
I remember when I first saw Kieslowski's monumental Decalogue (the second best "film" of the 1980s) I was blown away by the soundtrack for each of the ten 60 minute episodes.  I kept wondering if it was original music or some famous composer, and it was not until episode IX that I finally got my answer.  In once scene two characters sing a song from an 18th century Dutch composer they named as Van den Budenmayer that was the same song that played in that episode's soundtrack!  I had my lead and immediately went to the googles to find out more about this new discovery of mine.
As it turned out, Van den Budenmayer (who you might  remember from such films as The Double Life of Veronique and the Three Colors series) is merely Kieslowski's long time musical collaborator Zbigniew Preisner's pseudonym.  Apparently they wanted to make up a Mahleresque composer and this was the name they chose (which, as I mentioned in last month's post, if I didn't have such strong feelings about "post Baroque music" I might think I need to check out some Mahler too).  Anyway, whoever wrote it, today's song, the theme from Decalogue IX, is one epic slab of minor key sorrow.  In fact, this version was apparently recorded in some Polish church that is located at the bottom of an abandoned salt mine.  Totally. Brutal.