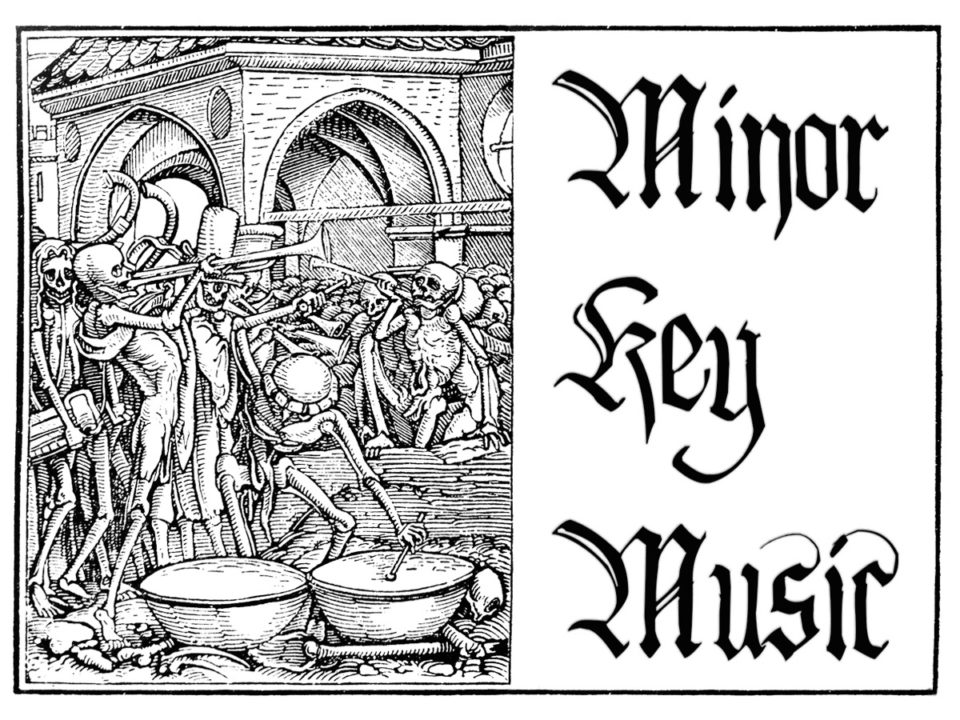 I always have to stop myself when I say I like "all kinds of music".  Because, honestly, that just isn't true, there is really only one kind of music I like.  No, not [just] Black Metal, I'm talking about music in a minor key.  I mean, I'm a pretty happy guy, but there is something about sad, sad songs that just does it for me.  I don't dislike Vivaldi's "Spring" and "Fall", but I far prefer "Summer" and "Winter" (guess which seasons he writes in a minor key).  "Satisfaction" is a fine song, but I'd rather listen to "Paint it Black" any day…you get the idea.  Basically, it don't mean a thing if it ain't got that sting [of soul crushing sorrow and sadness].
This month on Minor Key Monday I discuss those one-hit wonders The Velvet Underground:
I must admit that when I first decided to check out "that Velvet Underground band everyone was always talking about" I was pretty disappointed.  Let's just say that the opener off of their debut album was neither dark nor sorrowful.  As I clicked through to other random songs on the album, my hopes sank even further.  Then, like a bolt of black sorrowful lightning,  I stumbled across today's track.  I know I joked about it in the intro, but in Minor Key Monday terms The Velvet Underground were pretty much one-hit wonders on the level of Strawberry Alarm Clock.  All joking aside, while I realize that their debut album was just a wee bit influential, only a few songs really stand out to me, of which "Venus in Furs" is my easy favorite.
I won't go any further into a discussion of The Velvet Underground, no one needs some asshole who called one of the most influential rock bands of all time "one-hit wonders" explaining why they are so good.  However, I guess it couldn't hurt to say a few words about the song itself.
Based on the 19th century S&M novella of the same name, "Venus in Furs" is lyrically dark enough I suppose.  I caught enough references to whips and leather to make Judas Priest proud anyway.  According to Wikipedia, the song features something called an "ostrich guitar"–that is, a guitar with every string tuned to the same note (each an octave apart).  When combined with John Cale's viola it really produces a great drone sound that I would guess was highly influential to a lot of the current "drone" rock/metal bands.  And see, there I go, I guess there's just no way to discuss Velvet Underground without talking about how influential they are.
Anyway, that's all I have for today; someday I'll feature a song that uses more than three notes, I promise!  Until then, sit back and enjoy this epic-ly sorrowful drone masterpiece.  You know, except for that cloyingly upbeat chorus of course!