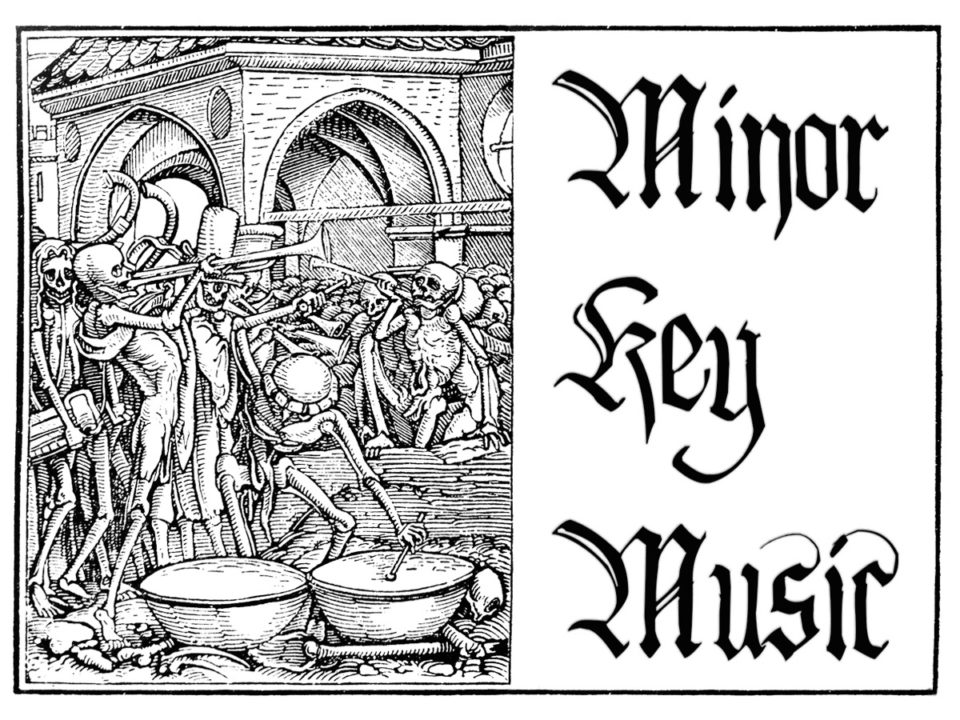 I always have to stop myself when I say I like "all kinds of music".  Because, honestly, that just isn't true, there is really only one kind of music I like.  No, not [just] Black Metal, I'm talking about music in a minor key.  I mean, I'm a pretty happy guy, but there is something about sad, sad songs that just does it for me.  I don't dislike Vivaldi's "Spring" and "Fall", but I far prefer "Summer" and "Winter" (guess which seasons he writes in a minor key).  "Satisfaction" is a fine song, but I'd rather listen to "Paint it Black" any day…you get the idea.  Basically, it don't mean a thing if it ain't got that sting [of soul crushing sorrow and sadness].
This month on Minor Key Monday I discuss that diamond commercial guy:
There is an old joke about Vivaldi that goes something like "he either wrote 400 works of music, or one work of music 400 times."   Of course, I'm a black metal fan–a genre that is nothing but two intervals used over and over–so I'm obviously going to be a bit more forgiving of Vivaldi's potential repetitive flaws.
That disclaimer aside, Vivaldi's music, like the rest of the Baroque field, is actually quite extravagantly ornate, florid, and convoluted in character or style, some might even say, baroque.  So, considering the above black metal thing, it's odd I would love this kind of music so much, since most black metal (at least the stuff I like) even looks upon guitar solos as superfluous wankery.  But, there is something just perfectly epic about subsection of all baroque music that is in a minor key.  Maybe it's that harpsichord backbone (who needs DYNAMICS), maybe its the delicious counterpoint, or maybe it's just that music sounds a hell of a lot more epic without all that melody plus accompaniment Classical-era bullshit.
Today's song is one of my favorite Vivaldi tracks.  Cellos are easily one of the 3 coolest instruments, so having two of them at the same time is basically everyone's dream.  The runaway melody never loses sight of where it is going as it makes its exhaustively complex progression to the end of this movement, while the period instruments of this version provide a nice, subtle understatement that more dramatic renderings of this piece fail to capture.
Bach may be the greatest Baroque composer, but Vivaldi might be the most fun.  And this song would be an excellent introduction to the era for anyone unfamiliar with the music.  Assuming they haven't already seen one of those diamond commercials.