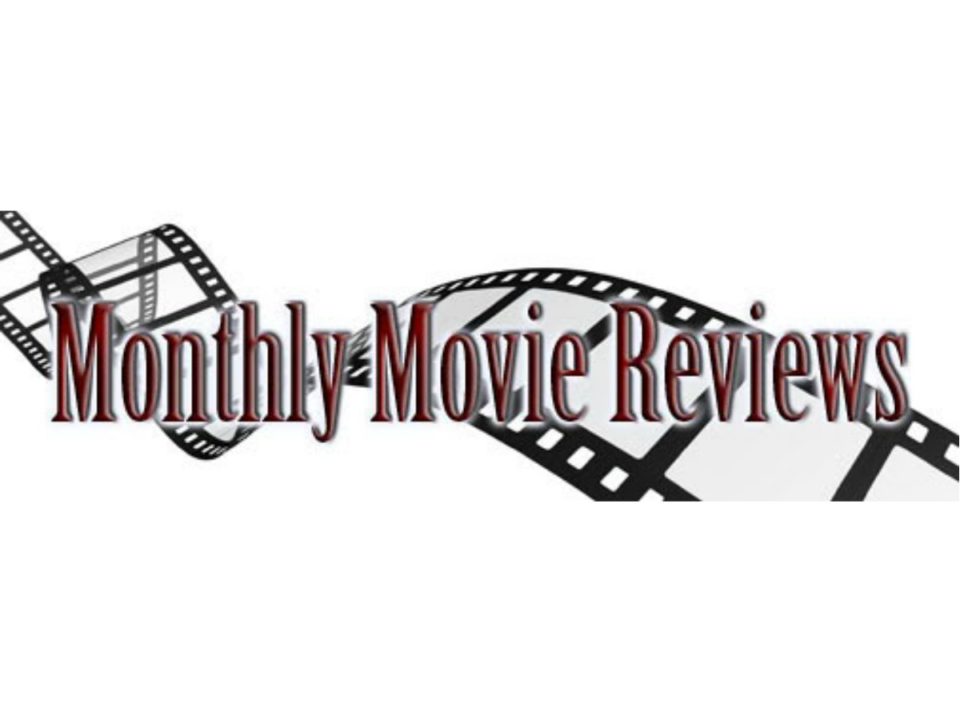 Here are some two sentence reviews of the movies I watched in April.
Stats
April 30
Grandma's Boy (2006) – As is typical for an Adam Sandler project, this is only sporadically funny, and is mostly just kind of juvenile, racist, sexist and all around mean-spirited.  The saddest thing is the sight of Linda Cardinelli desperately wishing she were in a better movie.
April 29
Neighbors (1952) – "Classic" experimental stop motion short film about two neighbors making a very heavy handed statement about how, like, war is bad.  The animation is cool and all, but the ultra simplistic and obvious message kind of kills the whole project.
April 26
Monster High – Ghoul's Rule (2012) – Abbey gets to use a fair amount of her ice powers, proving that she is no Frozen clone in this decent Monster High outing that predates Frozen by a year.  Story isn't bad, though the bad girl's face turn was more than a little unbelievable and convenient.
April 25
Furious 7 (2015) – If not the best FF movie, probably the most ridiculous–which is no small praise.  Against all odds it manages to deliver every single thing I wanted it too, the scene of The Rock fixing his broken arm by flexing his way through his cast was worth the price of admission alone.
April 23
The Avengers (2012) – Pretty slick, with Downey and Ruffallo carrying most of the film through sheer force of their one liners and smashing alone.  Still, it's quite a battle with suspension of disbelief to keep from scoffing at the outfits.
April 22
Koyaanisqatsi (1982) – Lots of pretty time lapse photography, just too bad it's all assembled in such a way that drives home a pretty obvious message about how, like, pollution or something is bad.  I'm also not entirely convinced the soundtrack is much more than someone getting way too carried away with their arpeggios.
April 21
Soylent Green (1973) – Heston's acting does it no favors, and the big reveal is either too telegraphed or too spoiled by pop culture, but, otherwise, this is a surprisingly dark and gritty dystopian film.  Better and more thoughtful than you would guess it would be.
April 18
Monster High – Haunted (2015) – This latest Monster High movie suffers a bit from trying to shoehorn a way too convoluted back story around the villain.  Still, there is a lot of Clawdeen action, so, it is fun enough.
April 16
Young Guns (1988) – There probably aren't many better options out there if you are trying to give someone a crash course on 1980s pop culture and only have one movie to do it with.  Pretty shitty, eye-rollingly stupid, intelligence insultingly a-historical, and, really, kind of sort of in a way entertaining too.
April 15
This is Spinal Tap (1984) – All the proof one will ever need that to be a metalhead, one must really take oneself with a grain of salt–because that shit is ridiculous!  The cast are all improvisational geniuses working with bountifully rich material, so, of course this is a comedy masterpiece.
April 14
Dazed and Confused (1993) – Really one of the greatest films in modern times, the perfect script effortlessly moving between a large cast of characters over the course of one long night.  Career best performances from Mcconaughey and Affleck are matched by a more than capable cast of non-actors in a truly perfect film.
April 9
It Follows (2014) – Pretty well made horror film, but the central premise (a demon chases you at a very slow walking pace forever) just doesn't really seem like the worst thing in the world considering one can come up with gas money.  It plays out kind of like a zombie apocalypse movie with only a single very slow indestructible zombie.
April 8
Ten (2002) – Brilliant film set entirely inside a single car as an Iranian divorcee runs some errands around Tehran.  Despite that setup, it is really quite engrossing, and even manages to be pretty subtle about a topic (women's rights in Iran) that could have easily ended up hitting the viewer over their head with a message.
April 1
Baghead (2008) – Clever little riff on genre that is helped immensely by nice naturalistic performances and a very funny script.  So good that I can even forgive the kind of hipster pretension that births stuff like this.