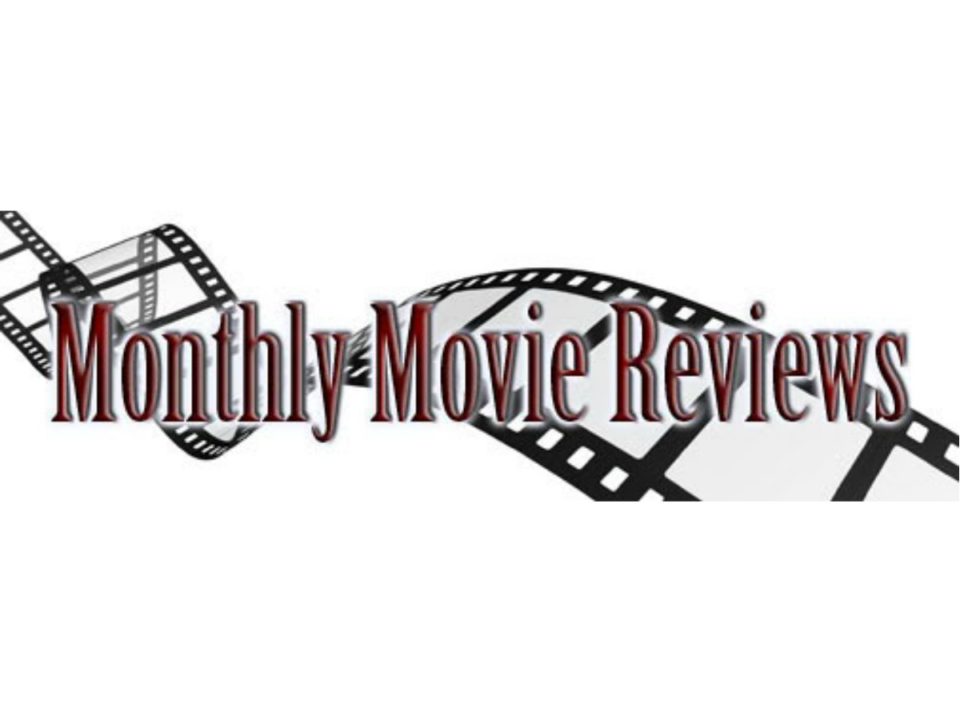 Here are some two sentence reviews of the movies I watched in July.
Stats
Movies watched – 34
Movies that were new to me – 30
Walter Hill movies – 4
Monthly Masterpieces – Strangers on a Train
July 31
The Book of Eli (2010) – Pretty good post apocalyptic visuals sporadically interrupted by stupid kung fu fights and shootouts.  Unfortunately the decent premise is almost completely unexplored and ends up being wasted in (what was to me) a thoroughly depressing ending.
July 30
The Quick and the Dead (1995) – A simple and done to death premise, but a good one, and with a nice Western twist.  The characters have a good time chewing the scenery, there are plenty of amusing visuals and the whole thing is really pretty damn entertaining.
July 29
July 27
Aliens (1986) – Classic action movie that takes its siege premise from Hawk's Rio Bravo and The Thing.  It is dumbed down and machoed up for the blockbuster crowd of course, but it is still pretty thrilling (and gets bonus points for including a "child in distress" character that you somehow don't want to strangle).
July 25
Inception (2010) – I don't know that it's fair to criticize this film for how "undreamlike" its dreams were, since the "dreams" are really just an excuse for a few zero gravity/fractured narrative set pieces.  It is overlong (with a few too many protracted gunfights) and occasionally labored in its setups, but overall quite entertaining if you don't expect too much out of it.
July 24
Eastern Promises (2007) – Something about Cronenberg doesn't quite gel with me–maybe it is the almost Lynchian (or that could just be Watts channelling her Mulholland Drive performance) surreality of his scenes depicting "normal life" that ends up seeming just a little off.  Still that is just nitpicking and this really is a pretty great movie; wonderfully photographed and with an especially brilliant performance by Viggo (not to mention the fight scene to end all fight scenes).
Strangers on a Train (1951) – One of Hitchcock's best, with enough brilliant set pieces to fill twice as many normal movies.  The merry go round finale alone is one of the finest pieces of cinema one will ever see.
July 23
The Fountainhead (1949) – If you thought Rand's prose was already intelligence insultingly didactic, just wait till you hear her stuff spoken out loud in a movie.  Scattered nice moments and images but overall about as infuriatingly self righteous as you would expect…also I'm starting to think I'm not much of a fan of Gary Cooper's acting.
July 22
The Stranger (1946) – It says something about the quality of Welles' work that many consider this great movie his "worst" film.  Hitchcock's Shadow of a Doubt might beat this for psychological complexity, performances, and suspense, but as a piece of creative filmmaking The Stranger wins hands down.
July 19
Papillion (1973) – Pretty well done and with nice performances from McQueen and Hoffman, but, like The Shawshank Redemption, watching this is a revolting enough experience that I don't see myself willingly doing so again anytime soon.  Of course, as far as prison escape movies go, I haven't seen many that I'd rewatch anyway–aside from Le Trou, Brute Force and maybe a few others.
July 18
Hollywood Ending (2002) – Woody's "late funny stuff" is mostly just broadly stupid as opposed to his "early funny stuff" which is broadly stupid *and* brilliant.  Still, Woody's character is as oddly lovable as ever, enough so that you don't mind forgiving him a few too many obvious jokes.
July 15
Planet Terror (2007)– As if I needed any more proof that Robert Rodriguez is a hack, this amateurish (it might have been the point, but he makes "looking amateurish" look amateurish), staggeringly stupid film whose machine gun leg pièce de résistance even ends up being a disappointment drives the final nail in the hack coffin.  It makes me suspect that Grindhouse didn't fail because audiences weren't ready for a 4 hour double feature, but rather because both the movies were shit.
July 12
Extreme Prejudice (1987) – Half of this is a team of professionals doing a job, half is Nolte being angry and vainly attempting to get you to root for him.  Good action, but Nolte playing the most unlikeable protagonist ever (in a long string of unlikeable protagonists) really sinks this one.
The Professionals (1966) – Good cast, sharp dialog and a nice Hawksian premise make this one a lot of fun.  But hell, I would have recommended it anyway just for Claudia Cardinale.
July 11
Stork Mad (1926) – Pretty unimpressive silent comedy about a couple adopting a baby.  I think the problem (aside from a lazy script and a dearth of laughs) is that the lead can't pull off stupidity without just seeming stupid.
A Girl in Every Port (1928) – Really awesome Hawks film about the importance of keeping bros before hos…even if that ho is the amazing Louise Brooks.  Hawks always walks a thin line between manly and kind of gay, and this is no exception to that as it has more near dude-kisses than the end of The Lord of the Rings.
The Day the Earth Stood Still (1951) – Nicely done, if a bit simplistic (war bad!) sci fi message movie. Overall, the most interesting part is the alien among the humans bit in the middle, and even that is a a bit too obvious to really hold my interest.
July 9
July 8
The Letter (1940) – Davis and Wyler do what they do best in this gem from the good ol' days.  It's just too bad they end it the way they do, it would have been a lot more powerful had they taken a different approach.
The Driver (1978) – Possibly even better than Hill's followup, The Warriors, and the closest any American film has come to matching the existentially doomed atmosphere Melville's crime films.  The car chases are superb and Ryan O'Neil plays a surprisingly convincing Melvillian hero.
July 6
The Last Boyscout (1991) – I remember the few boys in my 6th grade class that saw this when it came out did nothing but talk about how awesome it was.  As an adult, I have just enough 11 year old still in me to still somewhat enjoy it, but it is still pretty fucking juvenile…and rather mean spirited too.
Last Man Standing (1996) – I've always been a little iffy about remakes that add nothing except a setting change to the original, so this feels even more "been there, done that" than usual for a genre movie.  Still, Hill and Willis know what they are doing, and there are enough ridiculous gunfights to keep you at least entertained for most of the film.
July 5
Toy Story 2 (1999) – The Toy Story movies all seem to have about the same basic plot, but I figure that's ok–the "toy gets captured leading to epic jailbreak" thing is pretty entertaining.  I might have liked 3 a bit better, but maybe it is just because even at only 10 years old the animation seems a little rough in this installment.
July 4
Victory through Airpower (1943) – Straight up propaganda, which would be fine, but it twists the facts to support its "importance of airpower" message and thus invalidates every other claim it makes.  Also, I'm unsure who the target audience is since the 3 year old I watched it with couldn't seem to grasp (thankfully) the concept of strategic bombing.
The Black Cat (1934) – A very bizarre film that seems to primarily exist to put Karloff and Legosi on screen together.  There are a lot of nice touches, but it pales in comparison to The Old Dark House.
July 3
Toy Story 3 (2010) – One of the more enjoyable animated films I've seen in a while (Lion King was sweet, but it had singing).  It is no masterpiece of cinema, but it is still very well done, entertaining, and even fairly epic.
July 2
The Bitter Tea of General Yen (1933) – A really strange, beautiful and surprisingly transgressive pre-code Capra film.  It is unfortunate that the lead was played by a Caucasian (though the yellowface makeup is pretty good), but it is a testament to the film's power that it is so affecting anyway.