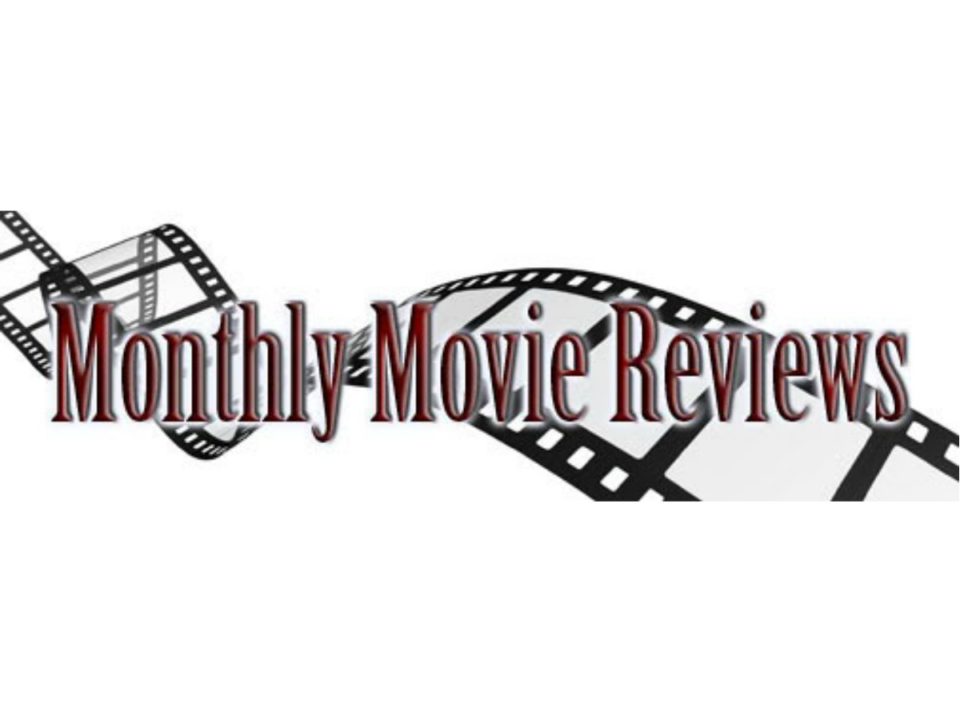 Here are some two sentence reviews of the movies I watched in March, 2009.
Stats
March 31
Hot Water

(1924) – Pleasant and funny, but it still feels more like an extended short than a real Harold Lloyd full length.  I really don't have any major complaints, just none of the set pieces really stand out and I would have to say this might be the weakest of Lloyd's full lengths that I have seen.

Conversations with Other Women

(2005) – I was initially irritated by the dialog (I prefer something more naturalistic in these movies about couples talking) and characters, but as the movie revealed what it was really about (an attempt to return to a past relationship) it drew me in.  The dialog still feels a bit too cute at times, but the film was overall compelling.

The Girl at the Monceau Bakery

(1963) – This short is one of Rohmer's earliest films, but all the hallmarks are there: naturalistic performances, intriguing relationship dilemmas, and astute commentary on human motivations.  Rohmer really is one of the all time greats and the only thing that kept me from making it a Rohmer film fest after watching this one was work in the morning.
March 29
I Love You, Man

(2009) – I overall enjoyed it, but the more I think about it, I really think this was one of the weaker Judd Apatow film clones out there.  The comic timing felt off and none of it felt super professional–I'm going to go ahead and blame the director.
March 28
For Heaven's Sake

(1926) – Despite being about establishing a mission to cram religion down the throats of the local poor people, this is a pretty great Harold Lloyd film.  Full of ingenious gags and polished direction, I laughed a lot–and I don't know when Lloyd first decided to end all his films with a madcap race against the clock, but this has a great one of those too!
March 27
Why Worry?

(1923) – Cute Harold Lloyd full length about a hypochondriac who goes to a peaceful island in the Pacific for rest only to find out it is undergoing a revolution.  A nice polished film with plenty of clever gags, but it feels a little forced plotwise, and I don't think it is quite as funny as his best work.
March 26
Night on Earth

(1991) – An intriguing film consisting of five stories about cab drivers in five different cities around the world.  I'm vacillating between whether or not the stories were meaningful or trite, but I can't deny the success of the overall movie that is yet another great film from Jarmusch.
March 25
Mon Oncle

(1958) – Not quite as funny as the previous film Mr. Hulot's Holiday and not quite as completely infused with abstract intricate sight gags as the subsequent film Playtime, Mon Oncle still holds up quite well on its own as a mixture of the two.  Though he's working in the realm of the silent comedians, Tati is well on his way to taking their style to its intellectual extreme, in this, another of his masterpieces.
March 24
Arson Inc.

(1949) – Low budget noirish film about a fireman who goes undercover to take down an arson ring.  It "wasn't bad" actually, though it also "wasn't great".
March 23
Mata Hari

(1931) – Not bad for an early talky though most of the drama is a bit overblown.  Barrymore hams it up as usual, Navarro acts like an eight year old with a sex drive, so it is left to the amazing Greta Garbo to elevate the whole thing into something that I'd have to say was "worth watching".
March 19
The Foot Fist Way

(2006) – Danny McBride really is pretty great, but I felt like this film wants him to be the hero despite making him into a huge loser douche.  Some funny moments but they are mostly based on McBride's unique delivery rather than any real cleverness from the script.

The Maltese Falcon

(1941) – One of the all time great directorial debuts (from the legendary John Huston), movies don't get any better than this.  As fine of a private eye film as you will see, complete with a cynical heart of darkness that signaled the approach of film noir a half decade early.

Little Caeser

(1931) – Great early talky that creats the foundation for all the gangster films to follow.  Edward G. Robinson is brilliant as the amoral sociopath in this film that holds up well despite some shaky pacing.
March 18
All That Heaven Allows

(1955) – A melodrama with plenty to say (and not much of it good) about the American society of its time, there is a master's hand at work behind every scene.  I've also never seen such a harrowing shot of a TV set–I can definitely see why Fassbinder loved Sirk's films.
March 15
Some Like it Hot

(1959) – Thirty pounds overweight (supposedly pregnant during shooting) and Monroe was still about the hottest (and thanks to the genuineness of her delivery, in my opinion, also the best) actress of all time.  There also aren't many comedies funnier than Some Like it Hot and it holds up to repeat viewings amazingly well.
March 13
The Eagle

(1925) – Clarence Brown is one of the great American silent film directors and this is one of his better films.  Great sets and camerawork with Valentino perfect in the lead role this movie is, quite simply, a whole lot of fun.
March 12
Hollywood Shuffle

(1987) – Loosely plotted story (full of fantasy sequences, most of them actually quite funny) about a black actor wishing the roles for black actors weren't so stereotypical.  There is a nice genuineness to the overall tone of this film that was obviously a labor of love for Townsend.
March 11
The Match Factory Girl

(1990) – Working in the realm of Fassbinder (and even Bresson), Kaurismaki amazingly manages to hold his own.  I've seen fewer things more heart-wrenching in cinema than the girl crying while watching the Marx brothers.
March 10
Shadows in Paradise

(1986) – Fassbinder is still the only one I can completely accept this kind of stylized acting delivery from, but Kaurismaki's stuff is growing on my with each film.  The camerawork, restrained storytelling and construction are flawless as usual.
March 8
Watchmen

(2009) – I overall enjoyed this movie as I feel like the great (Rorschach & Doc Manhattan's performances, the opening scenes, the skill with which the flashbacks were incorporated, the production design, etc) outweighs the not so great (obtrusive musical score, Ozymandius & Silk Spectre's performances, that sex scene, the fact that somehow all the human heroes seem to have super strength, etc).  Though, while watching it, the thinness of the "whodunit" story became apparent to me–which I don't think is so much a fault of the film as much as the possibly over-hyped (by many, myself included) source material.
March 6
Devil in a Blue Dress

(1995) – Well done private eye film that is a lot of fun if not quite up there with the best of the genre (though, to be fair, I can think of few movies from any genre that equal the greatness of The Long Goodbye, The Big Sleep and Chinatown). I also liked how the racial elements, while central to the plot and constantly present, are cleverly integrated with the conventions of the genre and never come off as overbearing or heavy-handed.
March 5
Ariel

(1988) – I've never seen anything by this Aki Kaurismaki guy before and this turned out to be a quite finely constructed portrait of alienation, disconnect, and the need for companionship.  It was not entirely my thing with some of the more stylized, almost farcical elements, but it is still fine cinema.

The Rink

(1916) – Chaplin continues to prove that his Mutual era was his most comedically brilliant with this great short that shows off his mastery of roller skates and kicking people in the ass.  Lots of great waiter jokes in the beginning with one of my favorite "duck when the dude punches you and make him accidentally hit the fat lady in the face" shots for those who are in to that kind of thing.
March 4
3:10 to Yuma

(1957) – A stronger film than the 2007 remake with none of the overbearing tacked-on action sequences and a bit more psychological complexity.  On the other hand the film still has no idea what makes a real hero or a real Western and I couldn't help but think how

Rio Bravo

is ten times the "Western" this revisionist shit is–despite its technical and artistic merits.
March 2
3:10 to Yuma

(2007) – Managed to (barely) draw me in despite trying a little too hard with the action scenes and not hard enough with anything else (though the performances were good).  The climactic scene (and in some ways the whole premise of the movie) is also severely flawed as the film seems to be saying that Bale's laughably idiotic motivations are to be commended.
March 1
Stepbrothers

(2008) – I only caught the last half of this but I figured I'd review it anyway as I'm pretty sure I got the idea.  I wanted to laugh at the nice performances of two 40 year olds in a state of arrested development more than I did, but the whole thing is too mean-spirited to be of much amusement.