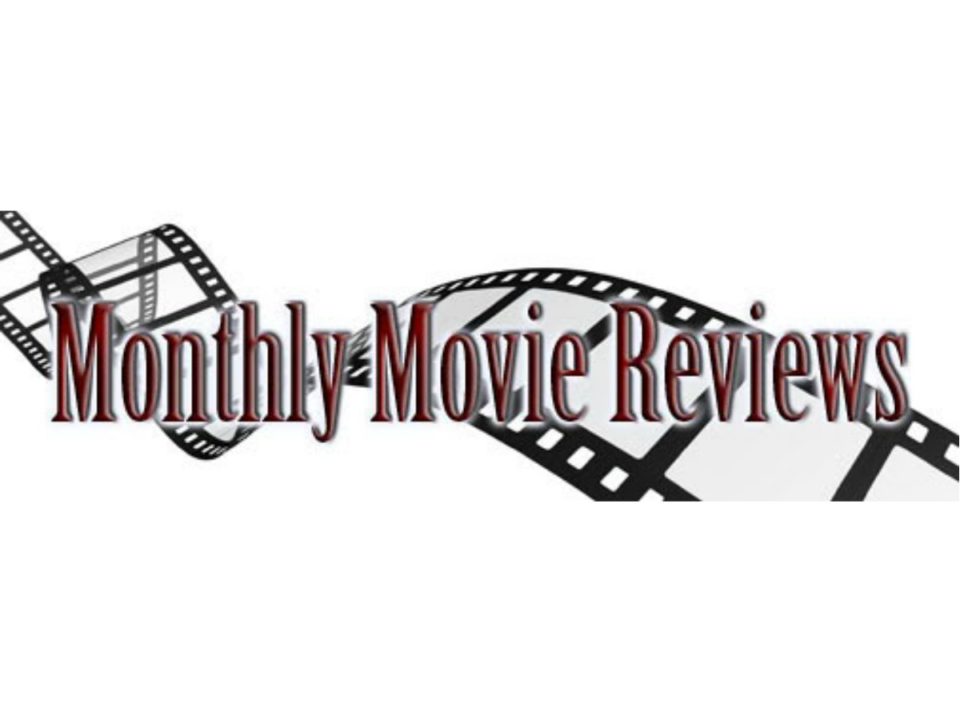 Here are some two sentence reviews of the movies I watched in May.
Stats
May 28
The Dictator (2012) – For as funny a guy as Sacha Baron Cohen is, when he tries to do anything other than his usual improvisational ambush comedy his jokes fall woefully short of funny.  This is a colossally amateurish disaster that ends up being one of the stupidest and least funny movies since Ali G: Indahouse.
Dazed and Confused (1993) – Whether it is 74, 98 or 07 (as my dad, myself and my brother can tell you), this is the most accurate and insightful portrait of small town American high school there will likely ever be.  You can come back to this one over and over and still find new things to appreciate.
May 26
His Girl Friday (1940) – Mile a minute dialog, an amazingly serpentine plot and Grant and Bellamy doing what they do best create the perfect storm of Hollywood brilliance in this, one of Howard Hawks' best films.  And if you know the high esteem in which I hold his films, you'll know what a compliment that is.
May 19
Dark City (1998) – This maybe isn't quite the masterpiece that some claim it is, but it's a lot closer to that than the bomb others have claimed it is.  The most effective science fiction noir since Bladerunner.
May 16
Waiting… (2005) – Really quite funny comedy about waiters doing gross stuff and showing their cocks to each other.  If that sounds like a good premise, you'll be pleasantly surprised that there is actually a bit more to it than that, not that you need more than that in the first place.
May 14
Pandora's Box (1929) – Brooks is mesmerizing as the unknowing (or at least uncaring) siren who lures every man and woman she comes into contact with to their lust-bidden doom.  Couple her performance with Pabst's masterful direction and mise en scene and you get one of the greatest films of all time.
10 Things I Hate About You (1999) – A smart teen comedy buoyed by the strong performances from the two leads.  It will make you want to watch more teen comedies like it, which will just lead to disappointment by comparison in most cases.
May 10
Airplane! (1980) – An early attempt at a new style of humor, and still one of the best examples.  You'll groan at yourself for laughing at the such shit jokes, but it won't stop you from laughing anyway.
Weird Science (1985) –  Pretty stupid as a pair of unlikable teens get taught life lessons by a sex slave they created on their computer.  One of those 80s movies that is perhaps best left to unrealistically fond memories without actually revisiting it.
May 6
The Texas Chain Saw Massacre (1974) – This isn't my usual cup of tea, but it is actually quite well done–not at all the low budget gorefest I assumed it would be.  At the end of the day it is just as ideologically reprehensible as the music I listen to, and thus of debatable merit, but the filmmaking is undeniably compelling.
May 5
The Avengers (2012) –  They finally get the whole gang together and it thankfully proves to live up to most of the hype with a nice quip filled ensemble script by Whedon (Downey Jr. and Ruffallo as the new Hulk are probably the standouts).  Still just an overproduced Hollywood action movie, but an enjoyable one if you are in to that kind of thing.
The Expendables (2010) – Laughable dialog and obvious plotting abound in this overt attempt to be the "event" action movie of 2010.  And somehow, Stallone proves to have a surprisingly deft hand at the action sequences and makes it watchable anyway.