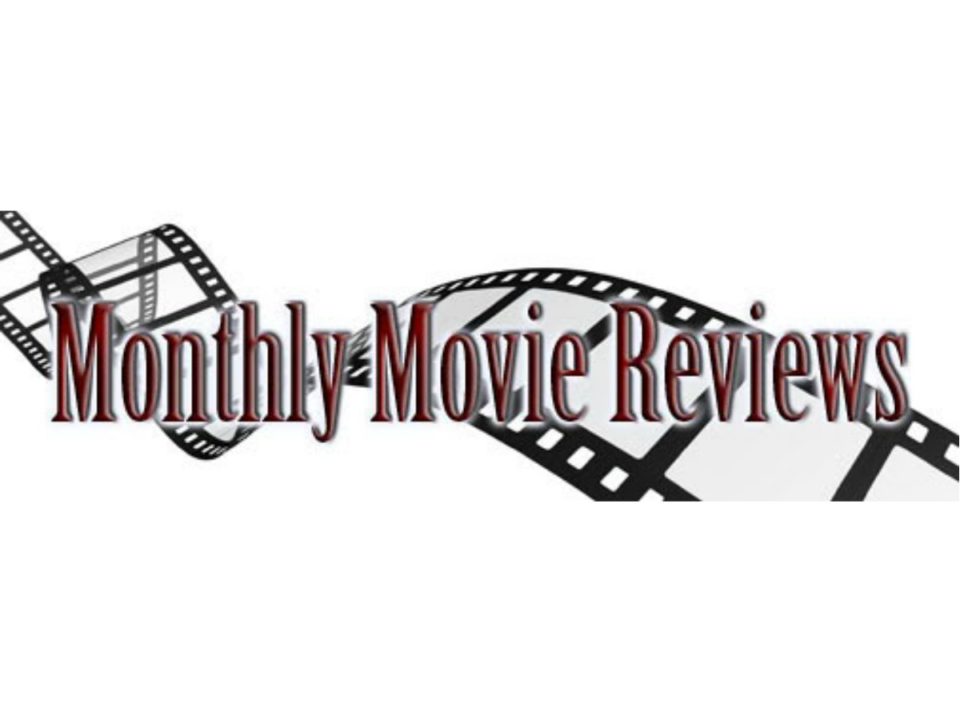 Here are some two sentence reviews of the movies I watched in November.
Stats
November 26
The Land Before Time (1988) – Even though it has a cheap (and cutesy) look, the animation is decent, and, thankfully, it is from a time before animated movies had to be full of hip jokes for the parents.  Passably entertaining despite all the shrill screaming from that baby triceratops.
November 25
Foreign Correspondent (1940) – Pretty awesome collection of Hitchcock set pieces as Joel McCrea tries to figure out just what the hell is going on in Europe.  I can't even complain about the tacked on propaganda of the ending, we're talking about a 1940 American movie about the war after all.
November 24
Message to Love: The Isle of Wight Festival (1997) – A lot of great performances (who knew Emmerson Lake and Palmer would be the highlight?) in the last of the hippy music documentaries.  And, the side story of that strange time in the past where people were still shocked that the would have to pay for concerts is as compelling as the music.
Dazed and Confused (1993) – This movie is good enough that I long ago realized I better get used to writing repeated reviews of it (luckily I started writing these reviews after the great Unruh family D&C heyday of 2006).  It always impresses me with the ease with which the film moves between unpleasant viciousness and laid back and nostalgia while avoiding both of their drawbacks.
November 23
Ali: Fear Eats the Soul (1974) – I'm sure in anyone else's hands this tale of the ugliness of racism would have annoyed me as much as The Blind Side.  Yet Fassbinder implicates everyone; thus, by making it a tale of the ugliness of humanity, he manages to transcend simple moralizing–and somehow makes it all very sweet too!
November 20
Harry Potter and the Deathly Hallows: Part 1 (2010) – Granted this isn't much of a movie narrative wise, and is most likely incomprehensible to those not familiar with the books, but I still have to count it a success.  Yates has proven a great fit for the series, and the atmosphere of the last few movies has been about as pitch perfect as the casting.
November 19
Let Us Be Gay (1930) – Pretty strange relationship drama about a woman out to show her ex husband she is better off without his cheating (and mediocre acting ability) ass.  Unfortunately the ending goes right where you expect it to, which, was a real bummer.
November 17
This Gun for Hire (1942) – This film doesn't quite seem to know what it wants to be and feels a little schizophrenic because if it.  Lad's nihilism occasionally shines through the shoehorned "do something for your country" subplot, but, brutal as the film is, it still can't escape the feeling that it is holding back.
Armored Car Robbery (1950) – Tough and taut, this B film is a brilliant prototype heist movie that traps its criminals in a dense web of chiaroscuro camerawork as their escape becomes more and more improbable.  The strong performance from the vengeance seeking cop out to take down the criminals is appreciated as well.
November 16
Topkapi (1964) – As a film, it is really pretty standard, but the long central heist is one of the all time greats.  There is something to be said for sticking to ropes and suction cups rather than computers and gadgets, and here Dassin shows what a great filmmaker can do with the basics of a heist set piece.
Get Him to the Greek (2010) – The leads (including, surprisingly, P. Diddy) are all pretty amusing, but the jokes only worked half the time.  Though, to be fair, I can remember a lot more funny parts than eye rolling parts, so maybe I'm being a little harsh on it.
November 14
Due Date (2010) – I liked it better than the reviewers seemed to, but I'll admit I was hoping for it to be funnier.  A lot of good scenes, but none of the set pieces feel quite as deliriously out of control as they by all rights should have been.
Red (2010) – There is a fair amount of good fun to be had here, but, while the comic was a bit overly simplistic and one dimensional, this adds a bunch of plot and character elements for ultimately no gain.  Cute but surprisingly tame.
The Social Network (2010) – I'd say it lives up to the hype since I remained very engrossed throughout despite my lukewarm feelings about biopics.  The clever script and stylish direction pull off the impressive feat of making a somewhat boring story almost fascinating.
November 13
Dazed and Confused (1993) – The best "one crazy night" movie since Smiles of a Summer Night (and even with that it's a toss up).  Small town high school has never seemed so real in all its wonderful, horrible glory.
November 11
Third Avenue: Only the Strong Survive (1980) – Six mostly honest and objective cinema verite stories of New Yorkers in the late 1970s.  The filmmaker's voices are occasionally a bit loud as they tried to make you feel the misery of their character's plight, but overall, the tough subjects are handled pretty well.
November 7
La Notte (1961) – A "one long night" movie where a man and his wife who no longer love each other wander from encounter to encounter at one of those ubiquitous Italian parties.  Full of fantastic scenes and every bit the equal of L'avventura and L'eclisse.
November 6
Abraham Lincoln (1930) – The plot is merely an episodic collection of stagnant vignettes while Huston over delivers his lines in W.C. Fields mode.  A pretty big disappointment considering the talent involved…also, it makes me wonder what Griffith had against Mary Lincoln, who, according to this film, was the queen bitch of all bitches.
Hackers (1995) – Along with Bladerunner, perhaps the best cinematic representation of the essence of "cyberpunk" ever.  Yes there are plenty of weak (and just plain fucking stupid) moments, but when looked at as a whole, the atmosphere (and epic electronica soundtrack) saves the day.
November 5
Twilight: Eclipse (2010) – This made me question my marginally un-negative impressions of the first two films since I thought this lazy episodic mess was really pretty terrible on all counts.  Also, regarding Pattinson's "performance", I haven't seen that much ridiculous perma-wincing from a main character in a fantasy series since The Return of the King…I so hope she dumps him for Jacob in the next movie.
November 4
Primary (1960) – Fascinating look at the 1960 presidential primary that does a great job of giving the viewer an honest picture of how the two politicians presented themselves to the public.  Nice black and white handheld camerawork too.
Chiefs (1968) – A bunch of good ol boys (who happen to also be police chiefs) discuss weapons of crowd control at a convention.  Really quite fascinating, and thankfully presented earnestly and without a hint of anti-cop bias.
Jackass 3D (2010) – The Jackass guys really manage to capture the horrifying S&M homoerotic fecal splendor of being a jock in more entertaining fashion than anyone would expect.  I wasn't super impressed with the 3D, but the high speed cameras and super slow motion are really masterfully incorporated into what was, once again, a disgustingly entertaining (and often quite creative) film.
November 2
Never Let Me Go (2010) – The film's biggest strength is its fascinating (though potentially plausibility-pushing) premise, one that is utilized to the utmost.  Which is not to discount the other strengths of the film, there are scattered scenes of great emotional impact among the more standard elements.