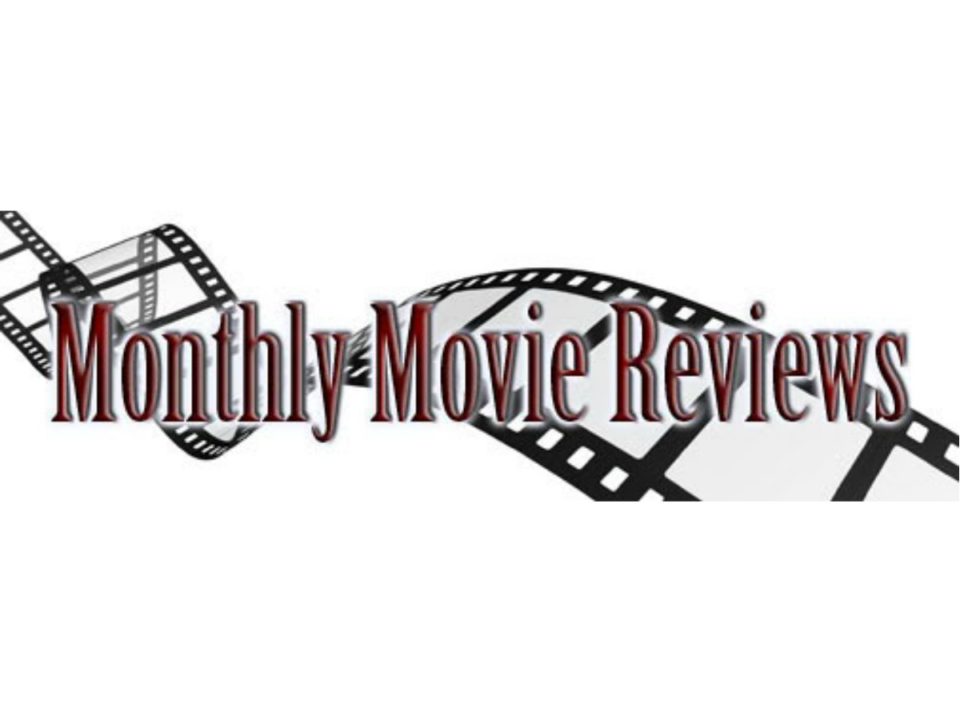 Here are some two sentence reviews of the movies I watched in October.
Stats
October 31
Rear Window (1954) – The mystery is finely done, but what makes the movie a masterpiece is the hidden cruelty and weakness to Stewart's hero.  Not to mention the truly brilliant premise of a man watching so many different stories unfold from the screens of his neighbor's apartment windows.
October 29
Dazed and Confused (1993) – No film ever has been as successful at capturing the part of our collective American unconscious that is "small town high school".  If this sounds like lofty praise, it is, and the film deserves every word of it.
October 28
Powers of Ten (1968) – Apparently there are a couple different versions of this one, I saw the ones that started in Illinois and Florida.  Pretty cool stuff, and actually the animation is very smooth and well done in the Illinois version by Eames–I'd like to see a new version that has incorporated the advances in the field in the last 40 years.
City of Gold (1957) – Despite a bit of sentimentality, this is a nice little documentary that provides a bit of history about the mining boomtown of Dawson.  I would guess it is also where Ken Burns got all his stuff.
Forest of Bliss (1986) – Really jawdropping wordless (at least no english words or subtitles) film about some kind of rituals in India.  It is fascinating trying to decipher what they are doing as the film progresses, and the cinematography and images captured are really breathtaking.
October 23
October 22
The Birds (1963) – Rio Bravo with birds and almost as good…which, if you know my feelings about Rio Bravo, is superlative praise.  It is impressive how well the special effects are incorporated into the film, probably due in large part to the heavy use of rear screen projection in the non-bird scenes as well.
Stage Door (1937) – As far as shots of estrogen go, this one does the trick.  A lot of good stuff, but the melodrama kind of makes it suffer in my eyes when compared to something a little less heavy handed like The Women.
October 21
Harvest of Shame (1960) – Television documentary of the plight of migrant workers just before the civil rights movement.  Pretty powerful, though many of the questions and responses seem rather leading which gives the whole thing an air of trying a bit too hard to present its point.
October 20
Too Wise Wives (1921) – This tale of suspected cheating is heavy on the moralizing, but impressively manages to hold interest anyway. Nice naturalistic acting too.
October 19
A Foreign Affair (1948) – Well done "sequel" to The Blue Angel that has a lot of good moments.  I think the real problem is that the main guy is just too unlikeable to root for him to find love like you are supposed to.
October 18
Harmony and Me (2009) – A zero budget film that compensates by having a generally excellent cast.  And while it is a bit too rambling and episodic (and not every gag worked),  there is no denying the unusually high amount of very clever jokes that fill the movie.
October 17
How Men Propose (1913) – A short about three men who unwittingly propose to the same woman.  The humor is a little broad, but the over the top mugging from the leads is pretty hilarious (intentionally so I suspect).
Matrimony's Speed Limit (1913) – Guy Blanche's version of Seven Chances.  There are some decent jokes and over all it is pretty sophisticated for its time.
A House Divided (1913) – Guy Blanche's version of The Awful Truth, and as such, this has to be one of the first "screwball comedies".  As with Matrimony's Speed Limit, this is a strong early teens film–which makes me want to check out some of her other very early films.
October 14
Big Deal on Madonna Street (1958) – One of the early "wacky" heist movies, and really quiet well done.  Still, comedy-wise it feels a little underwhelming next to something like The Lavender Hill Mob (despite a couple of very funny gags).
October 11
L'Eclisse (1962) – The final part of Antonioni's "alienation" trilogy is perhaps his best and most infuriating at the same time.  No matter what your thoughts, there is still a really brilliant representation of the difficulties of human connection beneath all the heavy handed symbolism…to say nothing of his absolute pictorial mastery of the film medium.
October 9
Crime Wave (1954) – Sterling Hayden sneers his way through this superior B movie in epic fashion stealing the film from everyone else (including a young Charles Bronson).  The story seems a little routine (and familiar), but it is told with style and a real sense of pacing.
October 7
Autobiography of a Jeep (1943) – Honestly this works better than most intelligence insulting propaganda films because the light-hearted tone never makes you try to take it too seriously.  Fairly informative too as you see the titular jeep do quite a few impressive stunts that I didn't realize it was capable of.
December 7 (1943) – This is the short version of Ford's recreation of the Pearl Harbor attack.  While there is a lot of good stuff on display, the reenactments felt like just that, which didn't help to dull the heavy handedness of the presentation any.
October 1
Operation Endgame (2010) – Everything seemed to be trying way too hard to work the scattered clever one liners into a movie that ends up being just kind of painfully awkward half the time.  I guess the screenplay won some kind of contest, but I'm not sure how that happened since the screenplay (and its assumption that over-delivered jokes can carry a movie) is actually the biggest weakness of this film.