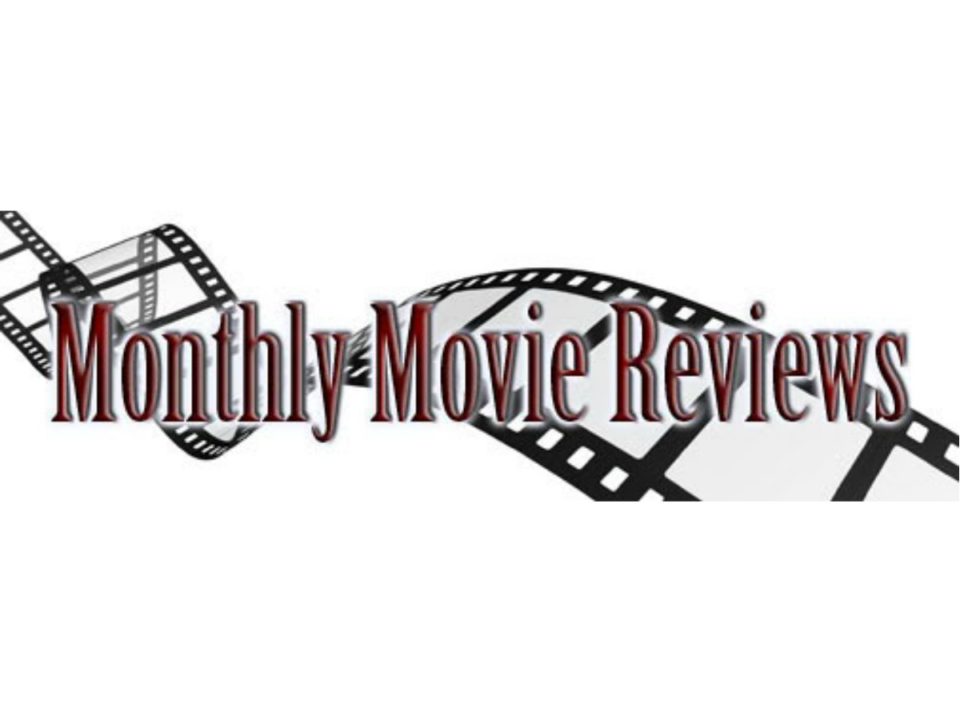 Here are some two sentence reviews of the movies I watched in October.
Stats
Movies watched – 15
Movies that were new to me – 12
Horror Movies –  4
Monthly Masterpieces – The Seventh Seal
October 30
Seeking a Friend for the End of the World (2012) – This plays kind of like a quirky indie version of Melancholia.  It actually isn't bad, if a quirky indie version of Melancholia sounds like a lot of fun to you, but I found the relentlessly depressing subject matter to be a bit too unpleasant (perhaps BECAUSE of the light romantic atmosphere of the rest of the movie).
October 29
Argo (2012) – This has a nice (though perhaps overly affected) period feel and some well mounted set pieces.  It's just too bad the last half devolves into a series of increasingly implausible last second escapes that completely shatter suspension of disbelief for a "based on true events" movie.
October 27
Killer Klowns from Outer Space (1988) – This is really nothing more than a collection of ridiculous murderous clown based skits.  That said, I can't say any of the set pieces really bored me, so, if nothing else, this is at least an entertaining waste of your life.
Frankenhooker (1990) – This film tries a little too hard to be "so bad it's good."  You can catch glimpses of the movie it wanted to be, but it just never quite gets there and in the end doesn't even end up an entertaining waste of your life.
Phenomena (1985) – Beautifully shot, and with the usual nice Goblin soundtrack (with Iron Maiden and Motorhead support!), but damn, would it kill Argento to tell a coherent story?  Two hours is a bit much for such poorly structured material.
October 26
The Seventh Seal (1957) – The whole idea of despairing over whether or not there is a god might seem a little silly and obvious, but it still works within the plague stricken medieval setting.  Quintessential Bergman, and not just for the existential despair, for the affirmation of life as well.
First Blood (1982) – A much stronger movie than you might have remembered.  Lots of nice action set pieces and a good central performance from Stallone (aside from his indecipherable final monologue) really help this one stand the test of time.
October 25
The Master (2012) – I don't think this is as opaque as some have claimed, and even if it is, it is still first rate opaque film making.  The performances are spectacular (especially Phoenix), and as a portrait of one damaged man's search for meaning, it is really quite compelling.
October 22
The Amazing Spider-Man (2012) – More of the same quickly forgotten superhero multiplex fare.  At least the two leads are actors I like, which makes the rom com elements the best parts.
October 13
View from the Top (2003) – Supposedly inspirational tale of how a woman can be anything if she puts her mind to it, yes, even a stewardess for the really good airline and not just the shitty one.  A mugging Austin Powers era Mike Myers does NOT help things either.
October 9
The Sweetest Thing (2002) – A weird cross between rom com and gross-out comedy, there isn't much to like from either side in this mess.  I've got a thing for road trip movies, and I still found myself thinking that even Leap Year is better than this.
In the Cut (2003) – As a whole, the story and motivations of the characters don't make a lot of sense.  However, as a piece of assured film making and strong acting (especially from Ruffalo), this is well worth the time anyway.
October 8
High School (2010) – Not quite as dire of a mess as the reviews would have you believe, but it almost is.  Most of the "wacky" characterizations come off as more offputting and weird, and legitimately funny jokes are unfortunately rather uncommon.
October 7
A Midsummer Night's Sex Comedy (1982) – Woody is in nostalgic mode, but keeps the sap to a minimum here thankfully.  This really does create an excellent midsummer atmosphere that captures the feel of the movies he is trying to emulate perfectly.
The Host (2006) – Though it has excellent special effects and is really quite competently made, it still fails to draw the viewer in.  Nothing I can put my finger on, maybe it is just that identifying with a main character that might have some kind of serious brain trauma isn't easy.
October 6
Mean Girls (2004) – The clever script and spirited performance from Lohan mostly back up this film's reputation as one of the classic teen comedies.  Maybe it's not quite as deep as it wants to be, but that's fine, it's still pretty damn funny.