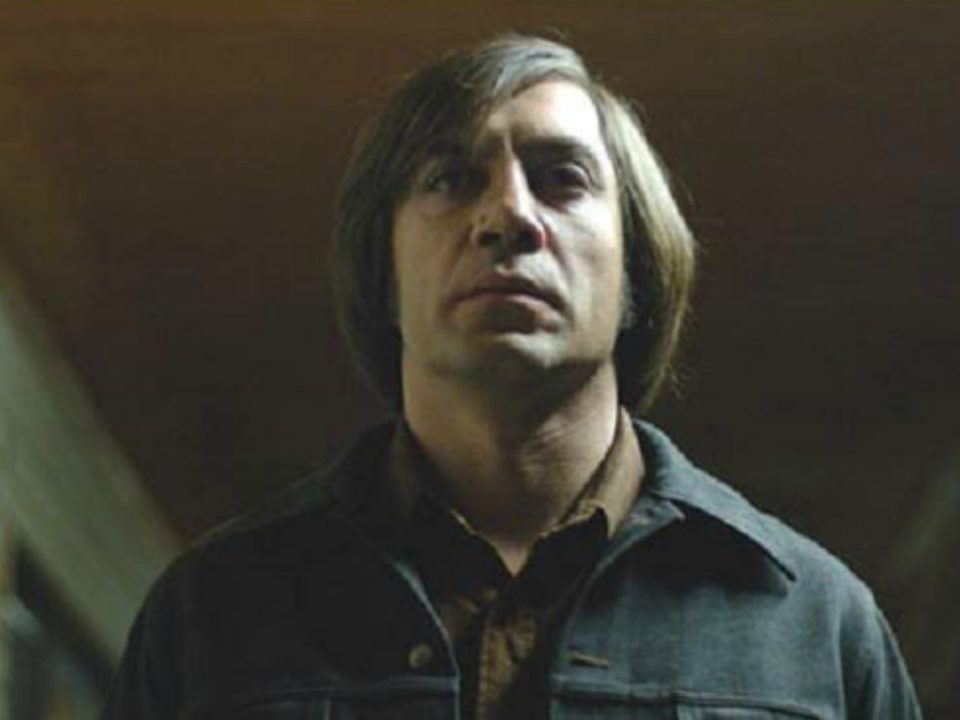 I don't like serial killers. I should be more specific I suppose, I'm sure plenty of serial killers are great people, what I mean is I don't like reading books, watching movies or otherwise looking into anything related to serial killing. I just don't have that natural human fascination with the morbid I guess (also not a horror fan). I think it is just that the human capacity for evil (not that I even believe that word has any real meaning) doesn't astonish me much, so what I'm left with is just seeing a bunch of people die to prove the point that "man has it in him". Well, duh, and ugh…that's just a downer and nothing I want to be subjected to.
That said, I can't remember ever seeing a better movie than No Country For Old Men in a movie theater (now of course I could name better movies, but none that I've seen as they were released). True, I went into it with pretty low expectations. The Coen Brothers have made some great movies, but their recent stuff has been pretty unremarkable. Plus, it was basically a serial killer movie (not exactly, but close enough), I hate that shit! So boy was I surprised when I actually walked out of the Hollywood Southwind 12 theater with the same feeling I have after watching something like His Girl Friday. All I could think was "now THAT was a movie!"
The brilliance of No Country for Old Men goes far beyond the flawless direction, cinematography, performances and writing. This is not to downplay any of these elements, they were all awe inspiring in their execution. There are moments of pure suspense in the film that rival anything from Hitchcock or Clouzot, the camerawork makes Texas seem as nihilistically desolate as the story, I can't imagine anyone playing their characters better while the dialog and plot are simply brilliant. In fact, I'm surprised a movie structured like No Country for Old Men even got a major release. There are no gimmicky non linear narrative devices, but without giving away any spoilers, the Coens take chances with the way they construct their story (I realize it was a fairly faithful adaptation from a book, but making the movie they did still took stones). The ending and a development about 2/3rds of the way into the movie were both just plain refreshing.
Of course, technical expertise is not all there is to a great movie. However, No Country for Old Men is not just a technical marvel; there is something beneath the surface as well.
True, it is still a serial killer movie, and thus full of unpleasantness. There aren't many serious movies out there with a body count as high as No Country for Old Men. Innocent people die in gruesome ways over and over again. Though, the deaths are thankfully shown in less and less detail as the film progresses (if the director of a serial killer movie insists on showing each murder in gruesome detail all the way up to the end, the chances are they're a hack). Still, it's definitely not a movie for the squeamish.
I also won't pretend that No Country for Old Men is not a film about man's capacity for evil, or any other familiar serial killer themes that I pretend not to be interested in. It most definitely is. But it is deeper than that. There are many other themes in the film, greed, machismo, honor; all themes that I find quite a bit more interesting, and themes the Coen's do quite well.
The similarities to the Coen Brother's previous most critically respected film, Fargo, are definitely there. A sheriff wearily tracks a killer as bodies pile up, "all for a little bit of money". But while Fargo was about a man who watches helplessly as a mess of his own making spins out of control due to the evil in us all, No Country for Old Men is about a man who is in control of his destiny as a mess that was not entirely of his making spins out of control due to the ultimate evil in one man.
That is not the only difference between the two films. The Coens play No Country for Old Men straighter than any of their movies since Blood Simple. There are moments of humor, but nothing especially surreal or bizarre. I'm not saying such scenes haven't worked in their past movies, but there are not many of Fargo's "ya you betcha" moments played for laughs in No Country for Old Men. The movie is much grimmer and stronger for it. This is an important point, taking yourself seriously is a dangerous game for a director to play, but it is sometimes necessary to make something as brilliant as No Country for Old Men.
Finally, I think the real masterstroke was the portrayal of Anton Chigurh, the soulless killing machine of the movie. His character doesn't seem to have a lot of depth, but by the time the movie is over, you might catch yourself thinking he is more complex than you first thought. As they say in the movie, he does have a code of sorts. He seems almost to not be so much evil as a man wandering through a world he realizes is devoid of morality. Everything is permitted, and he is intrigued by that. He lives his life by exploring his nihilistic personal worldview, and seems fascinated by the misguided "good" people around him. Take a closer look at Anton Chigurh: I'd say he kills because he can, not because he particularly likes or dislikes it. Maybe there is something of interest to serial killers after all (though they still bum me out…what I get for being an empathic nihilist).
I'll admit that it probably isn't fair to say I liked this particular serial killer movie because it gets into the head of the serial killer. I'm sure others attempt to do this as well (I'm no expert in a genre I try to avoid). I think it is just that No Country for Old Men tells the story its own way (I don't see any signs of compromise anywhere in the film) and goes far deeper than "look at what man is capable of, isn't that horrible!" It is an action movie, a drama, a psychological study, a mystery, etc etc. Just when you think you know what kind of movie No Country for Old Men is, you find out that there is actually far more to it. The heart of the movie is Anton Chigurh, but the other characters and the themes surrounding them are no less interesting.
Like any masterpiece, it's tough to say just exactly why it is so great. But I feel pretty comfortable in agreeing that No Country for Old Men is indeed a modern classic just like all the reviews have been so fond of proclaiming. And I hate going along with the popular consensus about as much as I hate serial killer stuff. So yeah, despite all that, I'm completely on the bandwagon. I'm still not going to read the book…I hate that serial killer shit after all.