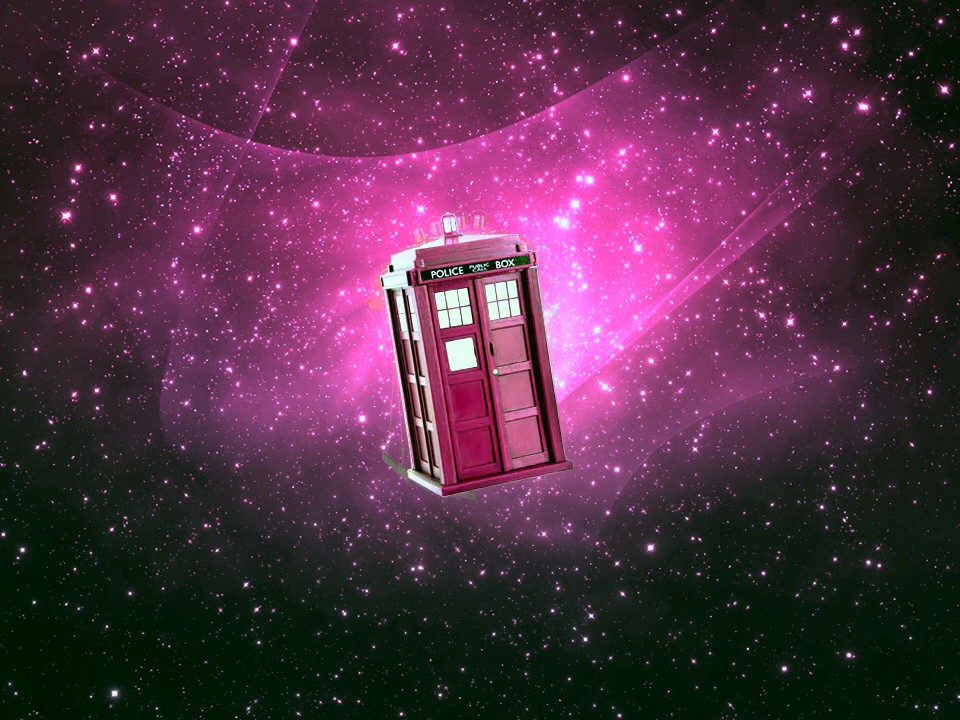 Greetings producers of Doctor Who, and specifically the new showrunner Chris Chibnall. Eugene Pendergrass here, you may know me from my notorious open letters whose multitudes outnumber even the syllables in Raxacoricofallapatorius.  You may not be familiar with my particular brand of internet wrath, but now that Chris has graduated from a spin-off land B-lister to the supreme commander of what is inarguably the most important science fiction creation of our time, perhaps it is time we were introduced.
Unlike my previous malicious missives, today's dispatch is more of a cautionary tale.  That's right, there is no rage fueling my swollen fingers this day, because, for once, I actually do not have any irreconcilable problems with the casting of a woman as The Doctor.  That's right, I, Eugene Pendergrass, the very same man who railed against the inclusion of female characters in the Hobbit movies, could possibly be ok with a female Doctor (factual evidence as to the gender ratios of real world doctors and nurses aside).  Yes, I Eugene Pendergrass, the very same man who ran a scorched earth campaign to cast Wonder Woman with a man in the name of gender diversity (in a DC universe that I feel is already overfull with strong female characters like Harley Quinn, and, others) will give this casting choice a guarded pass.
Why you ask?  Well, first of all, I am NOT, by any definition, a woman hater.  In fact, many of my best relatives are women.  I was the first in line for Tomb Raider once I saw the promotional art.  Indeed, much of the artwork in my basement apartment features strong female protagonists, from my slave-Leia poster to my not inconsiderable collection of Japanese dakimakura love-pillows.  Thus, because of my more nuanced views of the weaker sex (when compared to my less evolved male brethren), I feel it is my duty to, at the very least, give this new Doctor a sporting chance.
It is not, after all, as though the lore does not support the transformation.  Romana was clearly established as a Time Lady, and the Missy Master debacle at the very least opened up the possibility of a gender changed Doctor. Gender changes have been a staple of my fantasy experiences since I first stepped through that mist filled arch in the original Tomb of Horrors (I would give a spoiler warning here, but anyone who has yet to play through Gygax's famous killer dungeon should consider seriously questioning their dedication to role playing, fantasy, and life).  A well placed gender change will bring no end of hilarity and good-natured tit jokes, and as such, I bear no ill-will towards the device.
THAT SAID, I do have some reservations, reservations that I hope all involved with the production of the upcoming season would take note of.
First and foremost, I am concerned that the new Doctor, Jodie Whittaker (a name that certainly lacks the punch of more rugged and fitting David or Peter), simply lacks the height for the role.  Again, this has NOTHING to do with her sex, I am just concerned that at a mere 5′ 5 ¾" , Jodie lacks the physical presence (or, at the very least, height) that has been a staple of the character since the third doctor.  Indeed, the last time a relatively "short" Doctor took up sonic screwdriver in service of the universe, the show was cancelled–throwing Who-dom into the near unendurable dark ages of the 1990s.  And, I might add, that at 5′ 6″, Sylvester McGann TOWERS over Jodie's new "Doctor."  Indeed, I question whether or not she might have been better cast as a Dwarf in a future Middle-earth film–assuming she would be willing to wear the appropriate beard.  Though, in this vein, if she must play The Doctor, I suggest using the same size altering technology and camera trickery used in the Lord of the Rings movies to bring her up to a more suitable height.
Second, while huskier than some, Jodie's voice lacks the certain deep gravitas that a voice like Tom Baker's brought to the role.  Coupled with her unsightly long hair, and I am finding it hard to picture her giving a monologue on the accomplishments of humanity, let alone The Doctor's own accomplishments with a wine cork and a bit of string.  Still, her voice and hair should not be a problem, a simple vocal modulator in post, coupled with a haircut and/or perm in pre, and I believe she will begin to fit the part.
Finally, I worry that a female Doctor, in the wrong writer's hands, could be an utter disaster.  I do not watch Doctor Who to learn about a woman's reproductive cycle, fashion tips (aside from Capaldi bringing back Pertwee's DELICIOUS red lined cape!), or any other information that has absolutely no bearing on my life.  Indeed, such are the pitfalls of writing quality female characters that I do believe that only Steven Moffat is capable of bringing the nuance and delicate, respectful touch that will be necessary to make this new female Doctor work with the fans.  I would STRONGLY suggest bringing him back on the writing team, if only in a "female issues" advisory capacity.
Alternately, considering we are still in Valeyard territory, perhaps Jodie's womanness could be used as a bridge to that dark timeline in a bold and fitting attempt to bring that story full circle…  But I digress, if you can at least fix Jodie's height, hair, voice, and "femininess," I do believe that this new Doctor could be a rousing success.  Oh, and do make sure someone lets her know that Doctor Who is the name of the show, NOT, her character.  Perhaps an interview overseer should be appointed as well to keep her from further enraging the fandom with potential gaffes such as that.  I would be happy to serve in such a role utilizing my, as the kids these days call it, "woke" almost feminism to both properly interact with Jodie and keep her informed of the important elements of the character she needs to be aware of.  Please, if you would like my services in this regard, email me at my personal email address: Gwaihir_69@dickwolv.es