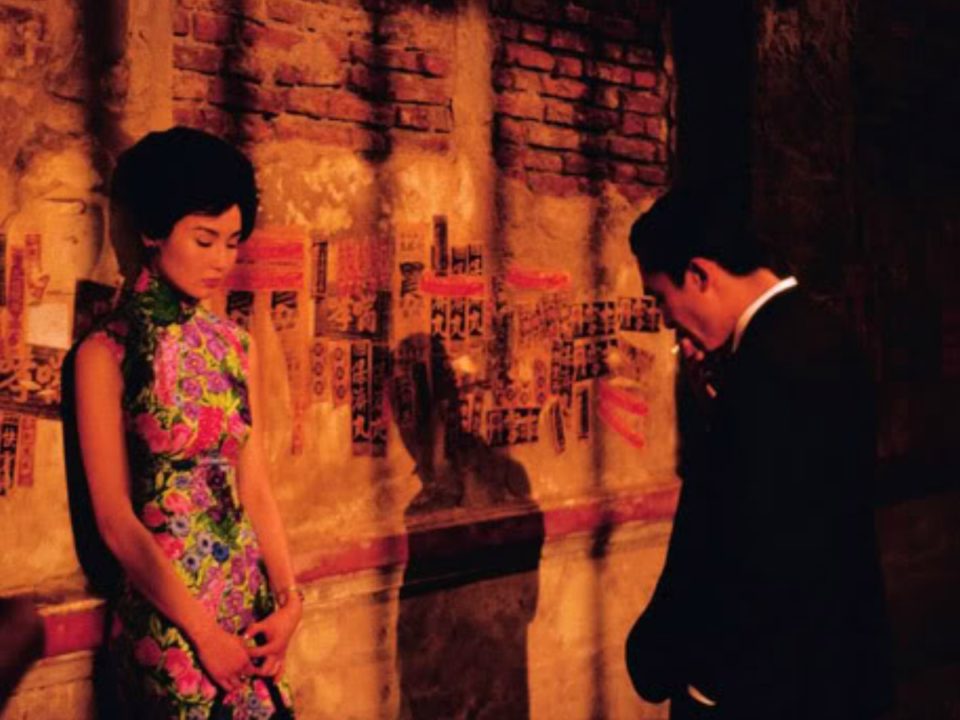 Top ten lists might be completely subjective affairs that are meaningless to anyone other than their creator, but they also happen to be a hell of a lot of fun to make.  Obviously nobody can really say any one movie is exactly the 7th best movie of the year, the decade, or all time, but the process of deciding for yourself how you would rank your favorite films is a very legitimate method of thinking about cinema.  Which films have the necessary level of mastery to even make your list, what about those films, specifically, appeals to you, specifically, and just what the best movie on your list will actually be are all very valuable questions.  Sure, my 4th favorite movie of a particular decade might shift up, down or ever disappear from any of these lists based on the whims of my fancy at the time, but the fact remains that the act of creating such a list is very helpful in sorting through your thoughts and preferences in the world of cinema.
That said, any list such as this must have criteria and guidelines for its creation. Here are the ones I have decided to use (the choice of guidelines being equally subjective as the ordering of my list):
One film per director. A tough choice (and not really in the spirit of things) but a necessary one to keep (for example) a decade like the seventies from being dominated by Altman and Fassbinder films.
Find a balance between mastery of the medium and personal preference. For example, Pather Pachali is a true masterwork, but it does not resonate with me enough to quite make my 1950's list, and yet Rio Bravo, its own kind of masterwork gets the top spot.  Again, I said *balance*, Die Hard, for all its brilliance is simply not even in the same league as something like Tarkovsky's The Sacrifice, the #10 spot on my 80s list. And Excalibur, much as I love it, is still enough of a mess to keep it off my 1980's list as well.
You must have seen a movie more than once to include it on your list. I will break all of my rules, and probably this one most of all.  Even someone who watches as many movies as I do can not realistically do this for every film, but when able it is strongly advised as repeat viewings always provide new insight as to a film's relative position on a list.
With those simple rules for me to try to break, let's move on to my list of the top ten best films of the 2000s!
Though, like the 90s (and to some extent the 80s) I had to put a few qualified masterpieces on my list, there were still plenty of great movies made in the 2000s.  Still, it makes one wonder if they really don't make em like they used to as I have no problem filling out a the decades prior to 1980 with unreservedly brilliant films, while I can only really call my top four or so in the 2000s "unreservedly brilliant".
Many of the great directors from the past 30 years are still working, though Herzog is in decline, Bergman was mostly silent until his death, Altman produced one last masterpiece and a number of near masterpieces while Malick and Lynch proved they still had it.  Newer voices like the Cohen Brothers, Anderson, and Wong Kar Wai showed they had no intention of slowing down.
The 2000s also seemed to be a decade populated by provocateurs like Lars von Trier who for some reason chose to temper their brilliance with cheap shocks and emotional sucker punches.  Say what you will about the worth of Von Trier's movies, but the old school "Von" (Sternberg and Stroheim) who share his mean streak never had to resort to such cheap tactics to elicit emotional responses from the viewer.  Not that Von Trier is alone in this, shock seemed to be a trend in France with movies from Fat Girl (unreservedly brilliant…though I can not reconcile myself with the ending) to Irreversible (which I have no desire to see ever).  Only Michael Haneke (possible director of the decade) managed to both work within and rise above such a cinema of cruelty (though opinions differ on whether he was successful in this with Piano Teacher).
Cinema is over 100 years old, but Wong Kar Wai opened the decade with a film proving that there was still uncharted territory out there.  A love story with no kisses, this is a portrait of longing so intense that it quite literally takes the breath away.  Kar Wai has always been one of the few directors that can handle his camera with some flash and still command my respect.  Here he tones down the stylistics while supercharging the colors and framing until it feels as though you are looking at an abstract painting.  I can also think of few other directors who can so brilliantly incorporate music into their films.  100 more years from now when people say they "just don't make em like they used to", they will be referring to the films of Wong Kar Wai.
Haneke opened the decade with the brilliant Code Unknown and then just seemed to keep getting better (aside from the good not great Hour of the Wolf).  I was conflicted over which one of his films I wanted to include on this list, Piano Teacher or Cache, until he blew me away with his latest, The White Ribbon.  A cold, cruel film, peopled with reprehensible characters, this played like Clouzot's The Raven filmed by Fassbinder.  And yet never once did I question whether I was simply viewing cruelty for provocation's sake, for this is also Haneke's most mature and deepest work.  Expect to see this on my Daily Movie Reviews page soon, because I have not yet begun to explore its labyrinthine depths.
For a movie to get robbed out of an Oscar in a year that No Country for Old Men won says a lot about how good that movie was.  Not that Oscars mean anything more than the list you are currently reading, but nonetheless There Will Be Blood was that rare masterpiece with a wide release.  I covered the salient points in the review I wrote about it after seeing it in the theater, but suffice to say it is more than just another great performance from DDL.  It will reaffirm your faith in Hollywood.
Altman made a some great (The Company) and great but flawed (Prairie Home Companion) films this decade, but Gosford Park was the last in his long legacy of masterpieces.  Effortless doesn't even begin to describe how he combines yet another ensemble cast, serpentine script, astute commentary on class, and a good old fashioned whodunit into one complex whole.  Movies like Gosford Park are proof enough as to why Altman's death in 2006 was such a blow to cinema.
Critics (and especially audiences) turned up their noses at Malick's newest film on its release, but I'm here to say that they were wrong.  Yes, it is long, and while it can't beat the 12 hours of walking around looking at trees in The Lord of the Rings, it comes close.  But the fact that I wanted to watch the extended version a week after first seeing the original and remained just as engrossed seems to suggest that Malick pulled it off.  Or maybe I just love stuff involving people walking around staring at trees.  All kidding aside, this was a beautiful movie, edited like a dream (some may say like a deep sleep), and bursting with poetry (both literal and metaphorical).  The acting was superb, and the narrative, while hesitant and circuitous (much like the relationship between John Smith and Pocahontas), was actually quite compelling.  Nobody makes em like Malick and he doesn't seem to be showing any signs of losing his touch any time soon.
I still remember walking out of the theater after watching Mulholland Drive for the first time and trying to figure out what had just happened to me.  I knew I had just seen something of import, but I sure wasn't sure what.  Here we are 10 years later and I'm still not certain.  Sure, you'll get all kind of websites, hipsters, and conspiracy theorists who claim they have Mulholland Drive "figured out", but I don't think that is the point anymore than figuring out who is sending the tapes in Cache is.  Sure, it's a whole hell of a lot of fun to try to grasp the slippery threads of logic and make sense of the whole thing, but it is honestly enough for me to be drawn into Mulholland Drive's nightmare world.  I'm sure David Lynch knows what everything means, but I'm perfectly content remaining in a twilight of intriguing possibilities.
So why is Lynch's best film since Blue Velvet at #6?  Because of my minor complaint that some of the plot points seem a bit superfluous even for Lynch.  I know this had its roots as a TV pilot and was then edited together into a feature film with new footage.  Thus I suspect had it been planned as a feature from the start, some of the plot points would not have been included (no matter how brilliant the scenes are by themselves).
I've cooled a bit on this since I wrote my glowing review a few years ago, but only a bit.  It is still the best Cohen Brothers film since Fargo, and I actually appreciated them playing it deadly straight for once.  If the story devolves into an chase/suspense yarn for the second third of the movie, that is a minor complaint since it was so damned edge of your seat exciting.  And to say it is substance-less is simply not true, this is as fine a portrait of evil as I have ever seen.  I'm not talking about some kind of sissy satanic evil, but rather a void of pure nihilism that is infinitely more frighting to behold (despite what they say in The Big Lebowski).  Also, I thought the ending was great, I don't care what everyone says.
I've said before that I don't trust movies that can affect you on a gut emotional level the way this one does.  It always makes me suspect foul play, that the director is taking a cheap shot and going straight for an appeal to pathos rather than wrenching your emotions more naturally.  But I think Lee by and large plays fair here.  This is a film about the same kind of restrained longing as In the Mood for Love, but stretched over twenty years.  Who would have thought that it would be a "gay cowboy" movie that was mainstream Hollywood's most masterfully done love story of the last decade.
Did I just say that Brokeback Mountain was mainstream Hollywood's most masterfully done love story of the last decade?  Well it will have to share that honor with Lost in Translation, a story of two soul mates who happen to meet with 40 years between them.  We're not talking about a creepy Woody Allen tale of mid life crisis here, but rather a genuinely sweet story that even takes time to veer into slapstick without putting a foot wrong.  Bill Murray is perfect and Scarlet Johansson was a revelation in the film that marked Sophia Coppola as a director to be watched.
I'll end the list with one final tale of love that could not be (sensing a pattern here?)  This story of a Mennonite farmer who is torn between his wife and the woman he has stumbled into an affair with is a far cry from the bombastic storytelling of the director Reygadas' contemporaries in the Mexican new wave like Innaritu.  Shots that linger rather than rush to the next image, non actors delivering very naturalistic performances and scenes of pure cinematic magic mark this as a film unlike any other this decade.  If only I could convince myself that the ending actually fit and was not just an homage to a scene that was done much better in an earlier movie.  I've almost convinced myself that the ending works, but not quite, thus its position as #10 on this list.
Honorable Mentions
Cache, Code Unknown, Yi Yi, Talk to Her, Before Sunset, The Man who Wasn't There, Fog of War, Y Tu Mama Tambien, Russian Ark, City of God, Slumdog Millionaire, Eternal Sunshine of the Spotless Mind, Downfall, Spirited Away, Let the Right One In, Sideways, Inland Empire