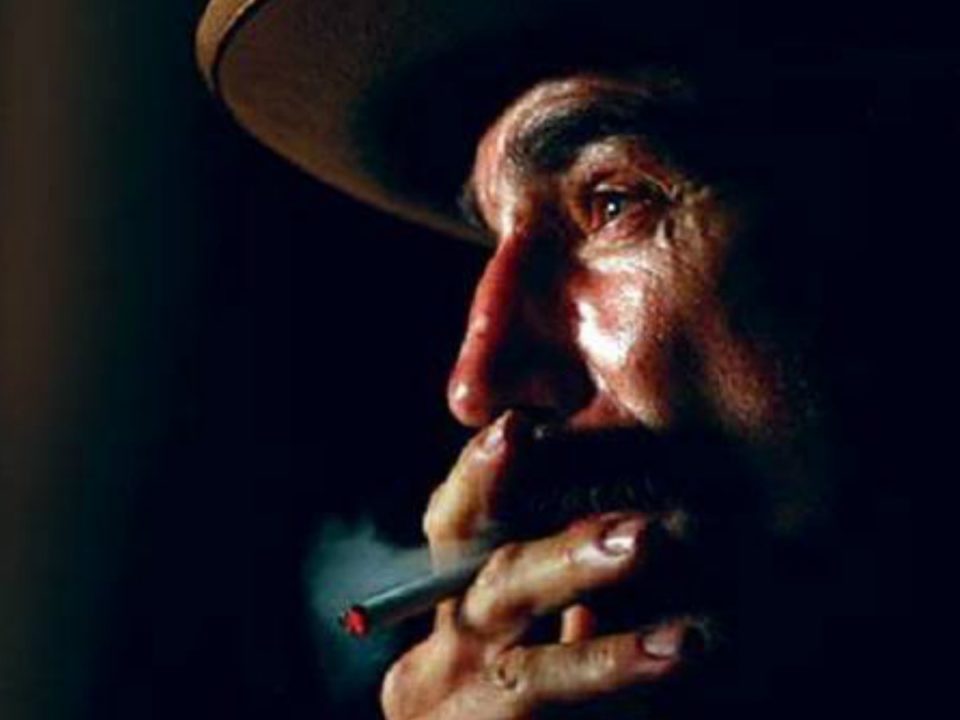 In a surprising new trend, I've been seeing a lot of really great movies at the local mainstream movie theater. By a lot I mean I really liked No Country for Old Men, and after seeing There Will Be Blood this weekend, I'd say it is just as good. I may end up having to rethink my whole "the only reason to go to the Hollywood Southwind 12 theater is to get a quick 'dumb action movie' fix" position.
I've liked director Paul Thomas Anderson's movies for a while. He's not one of my favorite directors, but Boogie Nights, Magnolia and Punch Drunk Love were all very good films. There Will Be Blood on the other hand is a much darker, colder and more cynically nihilistic movie than anything he has done before (and his films were not exactly full of puppies and teddy bears to begin with). It just so happens that darkness, coldness and cynical nihilism are all qualities that many of my favorite movies share*, so I suppose that explains a bit of my admiration for There Will Be Blood (well, that and it uses a sweet "Old English" font…big points there too).
But, There Will Be Blood is not just a portrait of nihilism; it is first and foremost a portrait of a man. Daniel Day Lewis' performance dominates the picture like Brando in Streetcar, he really is that mesmerizing. His character, Daniel Plainview, is a man who wants to make money. He is smart, ruthless, driven, amoral and full of contempt for his fellow man.
Halfway through the film, Daniel gives a speech that explains his character completely:
"I have a competition in me. I want no one else to succeed. I hate most people…There are times when I look at people and I see nothing worth liking. I want to earn enough money that I can get away from everyone…I see the worst in people…I've built my hatreds up over the years, little by little…"
Daniel Plainview is not an evil man; he seems to be more of an example of the effects of a lifetime of misanthropy.
The film chronicles his rise from a solitary silver miner to a wealthy oil man. Three important characters are a part of his life over the course of the movie: his adopted son H.W., a young evangelical preacher Eli Sunday and his lost half brother Henry Brands. Through Plainview's interactions with these characters, we come to understand his misanthropy and its effect on his life.
His son is probably the only person he has ever loved, though to Daniel, the oil always comes first. He is always his most vulnerable when confronted with the constant guilt of putting money over his son. Even at the end of the film, when he has retreated completely within the hard calloused shell of a lifetime of misanthropy, his son is probably still the only human he loves.
For a while the arrival of his lost half brother seems to provide Daniel with a new companion. The complete loneliness that is a result a life lived holding his fellow man in contempt causes Daniel to try to form some kind of connection with his lost brother. As he says, he "can't keep doing this…with these…people." It is a forced tenuous connection though, and should it fail, it will only serve to drive Daniel further into his misanthropic shell.
Eli Sunday on the other hand is Daniel's self-appointed nemesis. Eli is a preacher who gives fiery sermons and casts demons out of the afflicted. Daniel sees him for the charlatan that he most likely is. What makes it personal to Daniel is the fact that Eli wants his money yet seems to think he is Daniel's better. Eli never overtly does anything against Daniel, yet his very existence seems to make him "the enemy" in Daniel's eyes.
For someone who hates humanity, who sees himself as the better of everyone around him, Daniel sees Eli's righteousness as a personal affront (especially since it is seems no more sincere than Daniel's attempts to fleece the landowners he buys his oil right from). Daniel must try to crush Eli not only to "win" but to prove that the people in this world really are as worthless as he views them, especially the righteous ones.
I felt like I may have over-praised No Country for Old Men a tiny bit in my initial review. After seeing it a second time, it did not seem as unconventional as I had first thought. It is still a great movie, but at the time I did not think I would see a better movie at the theaters this year. There Will Be Blood, though seemingly the more conventional story (epic portrait of a powerful man's life), might just be the better (and more unconventional–by Hollywood standards) film. I'm still not entirely sure which one I liked better, but either way, it's refreshing to realize that good films are still getting made every now and then in this day and age!
* I'd like to point out that I don't just like "downer" movies. Films full of pathos do not appeal to me at all (the main reason I have some minor problems with Charlie Chaplin and am not into holocaust films). A film that shows the cold hard truth of our meaningless existence on the other hand, now that is something I can get behind (I'll take the ending of Ran over Rashomon any time!)