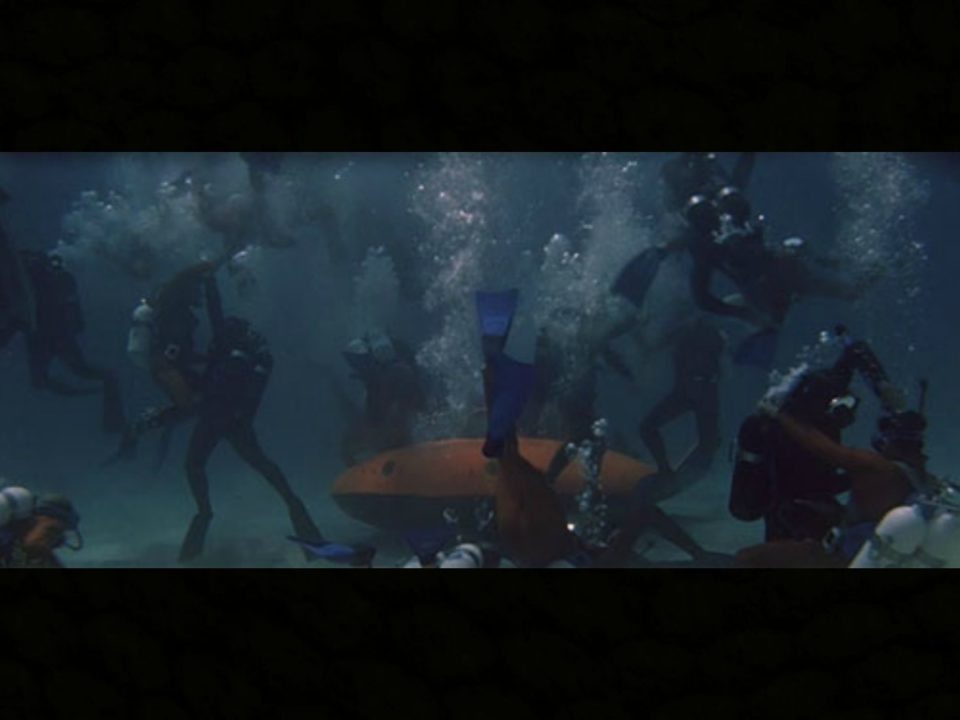 Everyone has their thoughts on who the best Bonds were.  Some, inexplicably, like Pierce "coffee breath" Brosnan best.  Others think the new guy has something more to him than washboard abs and the permanent expression of one suffering from constipation.  I even once knew a guy who insisted that Roger Moore was the best bond–but he was most likely trolling.  The people I have just described are not Bond fans.  When it comes to Bond films the only Bond films that really count are the 6 (well, 6 and a half if you want to count Never Say Never Again) Sean Connery Bond films.  The rest are merely pale imitations.
The Connery Bond films are the perfect evocation (along with the Doris Day rom coms) of that shining 1960s of skinny ties, modern design and highballs before 5.  I'm not talking about some kind of bullshit Austin Powers "swinging 60s," I'm talking about the 60s that shows like Mad Men so earnestly tries to portray.  Only, unlike Don Draper, Connery's Bond looks even better in a suit and doesn't cry nearly as much.
While all of Sean Connery's Bond films are brilliant (even the ever so slightly silly You Only Live Twice), today I will discuss Thunderball, the greatest Bond film of all time (along with From Russia With Love and Goldfinger of course).
Thunderball was the 4th Bond film, and as such had some big shoes to fill after the spectacular results obtained by the previous two films (not to keep slighting Dr. No, but the series hadn't quit found its voice for the first, still brilliant, film).  However, Terence Young, the greatest Bond director of all time was back on board, a Connery's hairline was still holding strong, so all the elements were in place to make yet another cinematic masterpiece with Thunderball.  And I'm happy to report that that is exactly what Thunderball is, a masterpiece.
Young keeps the storytelling airtight, while Connery does what he does best: play Bond with just the right combination of charm, humor and cruelty.  Only Connery could deliver a line like "he got the point" after casually spear-gunning a bad guy to a tree and make it seem slightly sinister.  Only Connery could escape from the bad guys on a motherfucking jet pack (with helmet!) and make it seem debonair. And only Connery could make scuba sex sexy.
Otherwise, every single element that made the 60s Bond films so amazing is in Thunderball.  Opening credits with actual naked chicks in silhouette? Check.  Bond nails every hot chick (except for Moneypenny) in the movie? Check.  Sharks? Check. Blofeld and his cat? Check.  Sped up fight scenes? Check.  Pithy one liners? Check. Gigantic underwater scuba battle? Check.
Wait…what's that? The other 60s bond films didn't have gigantic underwater scuba battles?  That may be true, but the giant scuba battle set piece in Thunderball is so great that it immediately inserted itself as an essential part of the Bond mythos (including the importance of cutting scuba air pipes with your knife).  Some claim the huge underwater battle is silly and overlong, but these people are not Bond fans and are most likely trolling you.
I mean, just look at the header image, name one other movie where you see an image like that?  Robert Bresson once said "make visible that which without you may never be seen."  And Robert Bresson should know what is what with regards to filmmaking, after all, he is responsible for a great number of cinematic masterpieces.  Some of them are even almost as good as Thunderball.