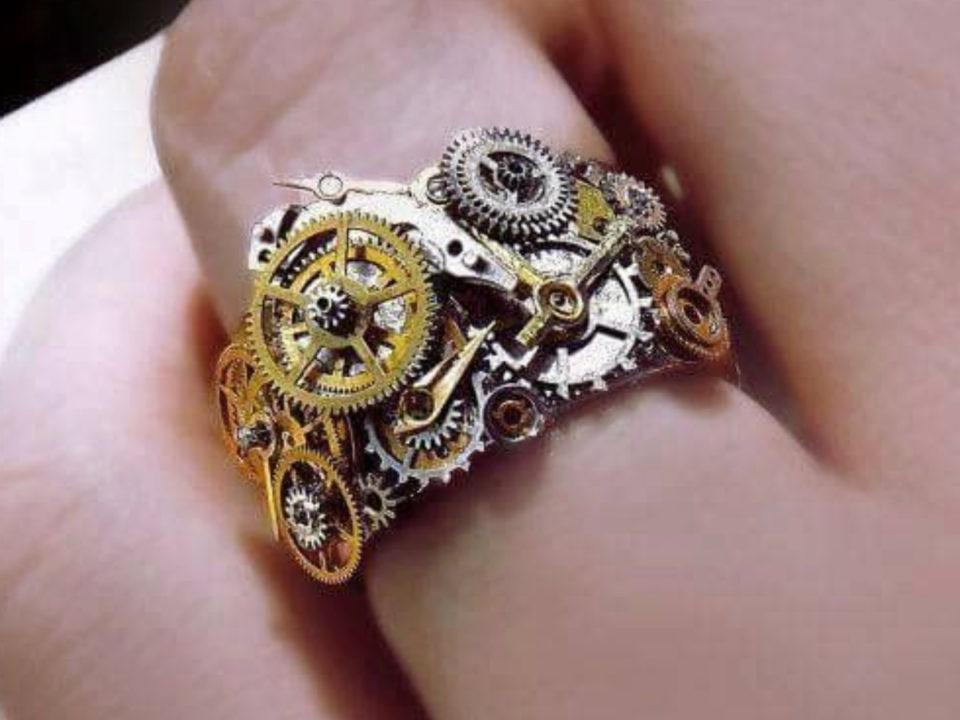 In a wide ranging interview with Indiewire over the weekend, showrunners JD Payne and Patrick McKay dropped a LOT of info about the new Lord of the Rings television adaptation. And, while a lot of it was quite exciting (2nd Age confirmed! 1 BILLION dollar budget!), there was a lot that, honestly, has me pretty worried about what kind of show is taking shape behind the scenes. So, today, I'm breaking down the 10 most worrying developments revealed by Payne and McKay in their first glimpse of what is to come.
10. Young Aragorn is in the show after all.
The series following the rise of Aragorn as a young man has been the most bandied about internet rumor for the last year. I think all of fandom took a collective sigh of relief when the new maps suggested a Second Age setting were revealed. However, McKay has now confirmed that young Aragorn WILL be featured after all, and his coming of age story will be told in parallel with the rise of Sauron.
9. First episode will not air until 2025.
There were many factors that led to the massively delayed release date: conflicts with touring schedules for central actors (more on that later…), fallout from the Khashoggi killing making planned shoots for the Barad-dûr scenes on location in Saudi Arabia untenable, and prioritizing the Wheel of Time series were the main culprits.

In a production this massive, huge delays to a finished product are to be expected. However, 6 more years is really going to make it tough to maintain the appropriate level of hype, especially in light of some of the more distressing reveals over the weekend.
That the series will finally get a release, I have no doubt, but I had really hoped we'd see it sooner!
8. Galadriel's Infidelities with Celebrimbor will be a main plot point.
I had really hoped the series would not focus on the more lurid aspects of Tolkien's writing, but apparently the powers at Amazon have seen fit to focus on a Celeborn-cuckolding-cringe-fest as one of their central storylines. NO-one needs too see a Chad-brimbor gyrating around Middle-earth, and the confirmation that the series will most likely feature Game of Thrones level nudity does not bode well for this storyline.
7. Peter Jackson WILL have a hand in the production.
Though many will hail this as a plus, I would say that they watched a different set of Hobbit movies than I did. Jackson has confirmed that he will be a "story consultant," and will cowrite the first episode (which will feature Sylvester McCoy reprising his role of Radagast in a small part). At the very least I hope the rest of the creative team can keep the Rabbits of Unusual Size out of the series.
6. Ian McKellen is in talks to play "young" Gandalf.
In a reveal of a third, early Third Age storyline, Ian McKellen is apparently in talks to play a young Gandalf. Payne, on the new take on Gandalf:
The fascinating thing about Maiar is how much of a blank slate they are. Our idea is that as Gandalf traveled through Middle-earth, his form adapted and changed, much like the aging process. So the really exciting thing about Gandalf in this series is that we get to see him as a young wizard, new to his powers, and still learning the ways of the world.
Apparently they will use a state of the art CGI de-aging process to create a "youthful and hasty" Gandalf for this storyline, which, more than just about anything in this post, is an idea I hope they scrap ASAP.
5. Eregion will feature "limited" steampunk technology.
Citing ancient Noldor technology in Ost-in-Edhil, Payne and McKay revealed that the region will feature steam power along with automatons of various levels of sophistication.
So, essentially, yes, they have finally brought androids to Middle-earth. Excuse me while I scream into my pillow.
4. The series will tie in to the upcoming Wheel of Time Amazon series.
Pointing out that both series take place on Earth, Payne and McKay revealed that the Wheel of Time series takes place somewhere in the "12th or 13th Age of the Sun.
Says Payne:
…of course, time being cyclical in Jordan's work, who is to say that the 13th age of the Sun isn't before the 1st age. I can't reveal too much, but you will definitely see a few characters cross over between series!
Hopefully any changes of this level are "beneath the surface" Easter eggs, not major plot points.
3. Greta van Fleet will write the theme song.
I know that Led Zeppelin love Tolkien, and I know that Greta van Fleet are very popular right now, but this does NOT seem like a good choice for the theme song!
Payne points out van Fleet's insistance on using analog recording techniques to mimic the "sound" of the Music of the Ainur, but, I really just can't see it.
2. There will be an entirely new "design" for the One Ring.
In an attempt to tie in to the technologically advanced Eregion, the One Ring will have an entirely new design, one that features "clockwork" elements in another nod to the importance of Time in the new Amazon TV Universe.
When asked about how this ring will be reconciled with the detailed description in the books, McKay responded:
…it is a magic ring after all, and it has already been established to be able to shift in size–who is to say it can't shift in shape as well?
[pillow screaming intensifies…]
1. Ed Sheeran cast as young Aragorn.
Fresh off his disastrous appearance in Game of Thrones, Ed Sheeran is apparently confirmed to take over the role of young Aragorn. Citing his "good looks," "sensitivity," and "singing chops," McKay and Payne said that he will really surprise you when you see him inhabit the role.
Sheeran has many negative qualities–chief among them is: "HE WOULD MAKE A HORRIBLE ARAGORN!" I mean, we'll see, anything is possible, but at this point, I wouldn't recommend rushing out and getting a Prime account because of this show.