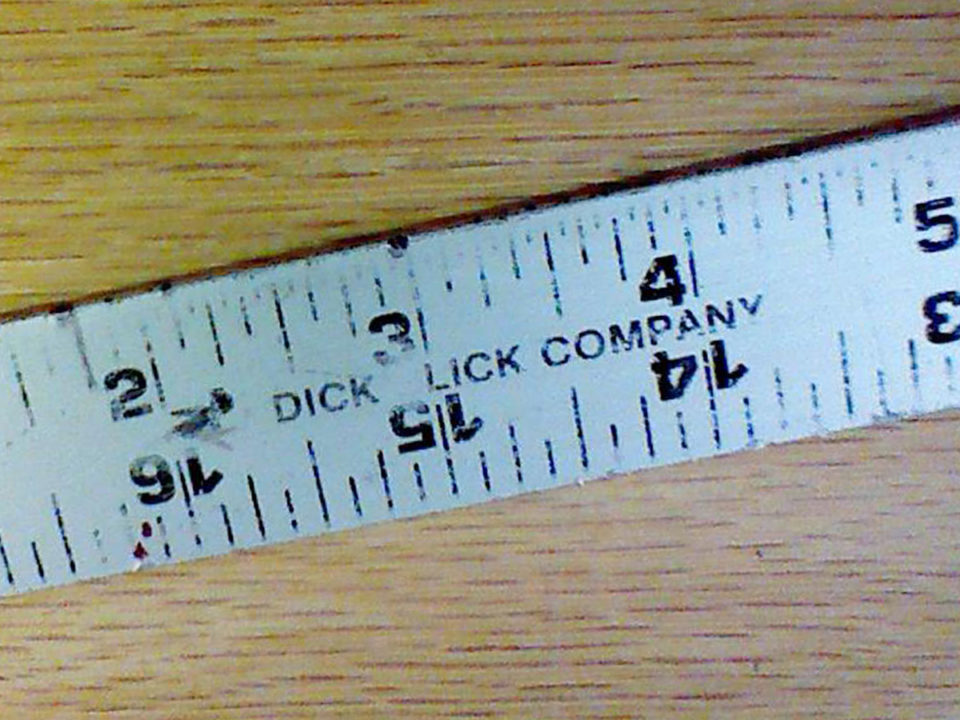 In the spirit of the start of the fall school semester, I thought I'd take a look at one small bright spot in what is otherwise a rather bleak trudge into adulthood. Nothing makes "listenin' to some dipshit that doesn't know what the hell he's talkin' about, anyway" more tolerable than finding ways to immaturely alter innocuously branded art supplies while on the school clock. This post is a look back at some of my finest triumphs in the world of "scratching letters off of pencil eraser logos in order to stick it to the man."
Art Gum Eraser
As my high school art teacher discovered, if you put the word "art" anywhere, I'm going to add an "F" to the front (my million dollar idea "EARTH" with "fart" colored in bumper stickers are still looking for a distributor). So, as eraser alterations go, this one isn't earth shattering, but bonus points for working in a "face" from "eraser:
I also try to avoid adding ink pen letters, it feels like cheating–at its most pure, eraser alteration is an art that should only involve scratching off parts of the printed logo (for plausible deniablity–"it just erased that way!"). But, sometimes it can't be avoided.
Mr. Pen
Speaking of adding letters, this one isn't much of a reach, but, sue me, the idea of a "Mister PENIS" just makes me giggle:
Bonus points for going all in on adding stuff to the mustache.
Sargent Art: Gum Eraser
This one really shouldn't rate as highly as it does. Not only does it need an ink pen to add a letter, but it's rather obvious:
Still, if you thought the idea of a Mr. Penis was hilarious, wait till you meet Sargent [sic] FART. You could always make him a cum face, but I actually think in his case, cum eraser is a better fit.
Dick Blick
The undisputed king of eraser alterations, dropped a spot due to me discovering (to my horror) that the Dick Blick Company has entirely rebranded as the "Blick" company:
I have to think it was one shareholder meeting too many that started with a "ok, can we talk about what kids are doing to our logo?" but either way, the old school logo was a true giant in eraser alteration history.:
And, still available on ebay, if you wanted to stock up before they are all gone!
Prismacolor Magic Rub
Not only is the "vag" a clever workaround for an otherwise entirely innocent word, but turning this into "vag rub" also takes no additional pen alterations:
The fact that you can also make it say "gism odor" with two tiny pen lines? *chef's kiss*