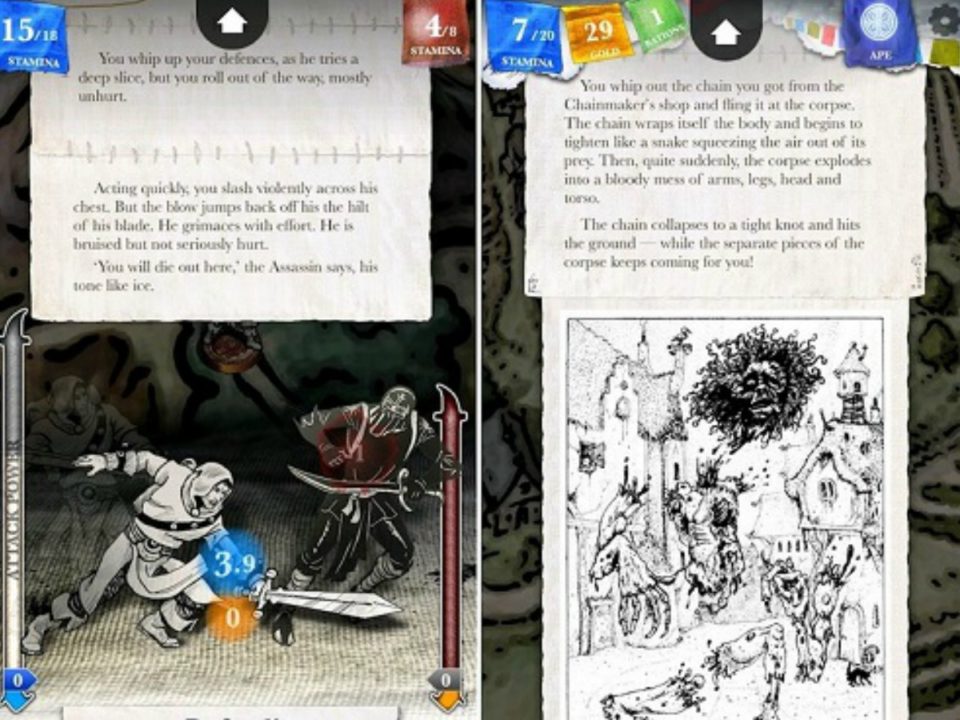 Welcome back to my most infrequently occurring Monday feature!  I'm speaking, of course, of Infrequently Occurring Fifth Monday (IO5M), where I come up with a new "top 5″ list on a quad-yearly basis.
This time I'm going to talk about some of my favorite iPhone games.  These might not be the greatest games of all time, but they have all impressed me in their own way, and held my attention longer than most.  I've played a lot of games that were pretty great, but these are all games that will keep you coming back for more long after you install them.
Honorable Mention: Zuma's Revenge
This might actually be my most played iPhone game of all time.  Just a simple ball shooting match-3 game, but with special powers and a really good time trial mode.  I've tried a lot of others like this and none come close.  So why just an honorable mention?  Because, for some reason, it's not available at the app store anymore.  Oh well, at least my copy still works.
5. Hoplite
This was a newer discovery, and, truth be told, I've already started to get tired of it, but it is still an impressive game.  Simple board game-esque mechanics reveal a surprisingly deep game, made even better by a cool new challenge mode.  If only they would let you skip all those easy early levels at some point (to save time when you really just want to try the hard parts) and it would be about perfect.
4. Hero Academy
Another board game style app, this one to be played against real opponents asynchronously.  It's an awesome game of special powered teams doing battle trying to kill each other or the other team's crystals.  Your "deck" of heroes and special items is finite, so games don't drag on or turn into turtling stalemates.  I don't love playing it against randos, but, mostly it works out just fine.
3. Bad Piggies
Angry Birds is actually a very fun game, but it has almost nothing to do with the gameplay of Bad Piggies.  This is a straight up physics puzzler as you try to figure out the best way to build machines to move through each level's map.  Some of the stages are very hard to 3 star, and there is a lot of variety in the amount of ridiculous equipment available to build with.
2. Plants VS Zombies 2
As far as tower defense games go, Plants VS Zombies really kind of sucks.  Most of the time it is really just way too easy, and the addition of special powers to make it even easier did not help.  However, recent level packs have thankfully upped the difficulty, and if you just don't allow yourself to use the special powers, it can actually be a pretty challenging game.  And, there really is a staggering range of plants to choose from, all with different powers.  The real thing that keeps me playing this almost daily is their "Pinata Party" mini levels with simple conveyor belt plants to choose from, and, often, a challenging puzzle to finish in a few minutes.  Somehow I haven't gotten tired of it yet!
1. Sorcery!
This is a text adventure based on an old series of books that tried to expand the boundaries of choose your own adventure style books.  And, the game really is the coolest thing I've yet played on my iPhone.  Unlike Kingdom of Dragon Pass, it's very accessible, and unlike most other straight choose your own adventure games, this has a really cool inventory, money, and, especially, spell system.  This is three chapters in, and each chapter gets bigger and more innovative than the last.  Really, the fact that just about every encounter has a written result for what would happen if you summon a giant (one of like 50 spells) tells you all you need to know about how awesome this game is.