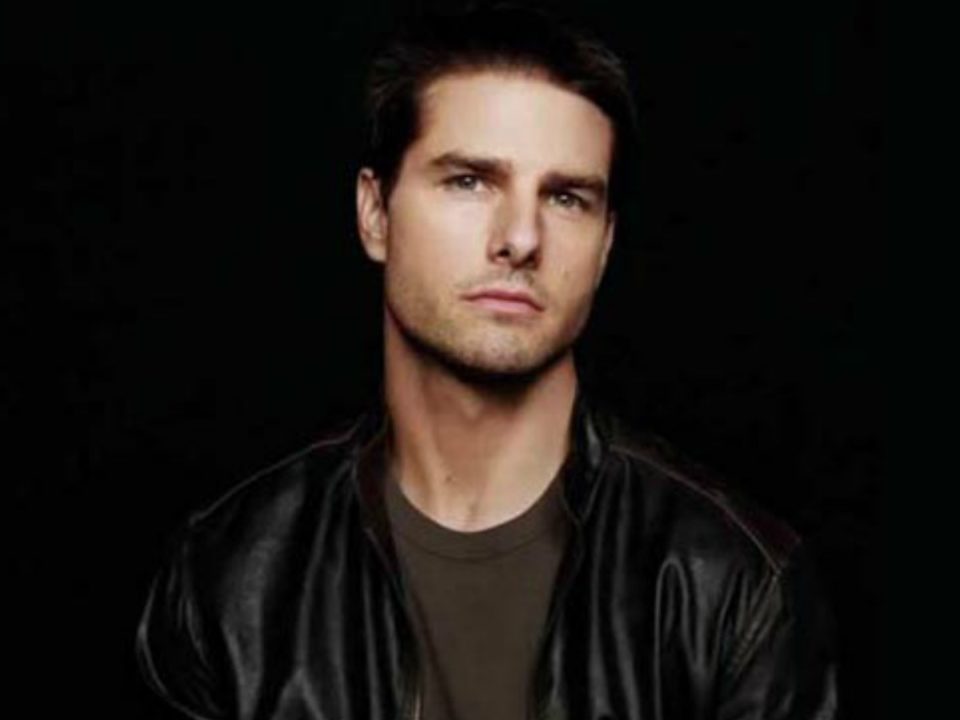 Welcome back to my most infrequently occurring Monday feature!  I'm speaking, of course, of Infrequently Occurring Fifth Monday (IO5M), where I come up with a new "top 5″ list on a quad-yearly basis.
Today I look at a fictional badass named Jack Reacher.  For those unfamiliar with the number one New York Times bestselling author Lee Child's Jack Reacher series (which, if you are part of my daily gchat crew, you would already know plenty about him) I should probably explain why it was so hard to pick only five badass moments for today's list.  Jack Reacher is a 6'5″, 250 lb ex-military policeman, which, to hear him explain it, meant he was the guy who had to be the guy who had to be able to take down the most badass special forces guys when they got out of line.  He was one of the best marksmen in the armed forces and his fighting ability has been likened to having a running chainsaw thrown at you.  He left the army in the late 90s and for the last decade has lived as a drifter, carrying only a tooth brush and the clothes on his back.  Somehow, every time he rides (hitchhikes) into a new town he manages to get caught up in some bad guys' evil plot to oppress the innocent.  And when the bad guys go after Jack Reacher, the ensuing shit storm is like throwing a running chainsaw into an outhouse.  So here, for your reading pleasure, are just a few of the most badass shitstorms of awesomeness to come out of the first 15 Jack Reacher books:
5. Reacher takes out a bunch of Aryans in a prison bathroom.
This is far from the mos badass thing Reacher has ever done, but it makes the list for a few reasons.  First of all, it comes from Killing Floor, the very first Jack Reacher novel!  Reacher gets framed and sent to the county lockup for a weekend and then the bad guys get him transferred to the high security wing of the prison.  Once there, Reacher has no problem kicking someone's ass the first day when uses his signature head butt for the first time to cave in the face of some giant dude trying to make Reacher's cell mate his bitch.  And the brutality didn't stop there, soon after, a gang of Aryans tries to take Reacher out in a prison bathroom:
Two things happened. The end two bikers grabbed Hubble and ran him to the door. And the boss man swung a big fist at my face. I saw it late. Dodged left and it caught me on the shoulder. I was spun around by the blow. Grabbed from behind by the neck. Two huge hands at my throat.

Strangling me. The boss man lined up for another shot at my gut. If it landed, I was a dead man. I knew that much. So I leaned back and kicked out. Smashed the boss man's balls like I was trying to punt a football right out of the stadium. The big Oxford shoe crunched him real good. The welt hit him like a blunt axe.

My shoulders were hunched and I was pumping up my neck to resist the strangler. He was wrenching hard. I was losing it. I reached up and broke his little fingers. I heard the knuckles splinter over the roaring in my ears. Then I broke his ring fingers. More splintering. Like pulling a chicken apart. He let go.

The third guy waded in. He was a solid mountain of lard. Sheathed with heavy slabs of meat. Like armour. Nowhere to hit him. He was pounding me with short jabs to the arm and chest. I was jammed back between two sinks. The mountain of lard pressing up. Nowhere to hit him. Except his eyes. I jammed my thumb into his eye. Hooked the tips of my fingers in his ear and squeezed. My thumbnail popped his eyeball sideways. I pushed my thumb in. His eyeball was nearly out. He was screaming and pulling on my wrist. I held on.

The boss man was up on one knee. I kicked hard at his face. Missed. Caught him in the throat instead.

Smashed his voicebox. He went back down. I went for the big guy's other eye. Missed. I held on with my thumb. Like pushing it through a bloody steak. He went down. I spun away from the wall. The guy with the broken fingers ran for the door. The guy with the eye out was flopping about on the floor.

Screaming. The boss man was choking on his smashed voicebox.
Fucking brutal.  Of course, Reacher kicks the asses of multiple opponents in every Jack Reacher book.  But what sealed this scene at #5 for me was Reacher's thoughtful post fight analysis:
They would have killed me. Except for one thing. The guy with his hands around my throat had made a mistake. He had me from behind, which was in his favour, and he was big enough and strong enough. But he hadn't balled up his fingers. The best way is to use the thumbs on the back of the neck but fold up the fingers. Do it with knuckle pressure, not finger pressure. The guy had left his fingers out straight. So I had been able to reach up and snap them off. His mistake had saved my life. No doubt about that. Soon as he was neutralized, it was two against one. And I'd never had a problem with those kind of odds.
Jack Reacher you magnificent badass, you had me at "And I'd never had a problem with those kind of odds."  Jack Reacher is always saying ridiculous shit like that, and it's always a delight, but everyone always remembers their first time I guess.
Of course, I do have to admit there has been a bit of a power creep in the character. Take this selection from twelfth Jack Reacher book, Nothing to Lose, when Jack Reacher decides to take out four dudes in a bar:
Four against one, but no real cause for concern. Reacher had first fought four-on-one when he was five years old, against seven year-olds, on his father's base in the Philippines. He had won then, easily, and he expected to win now.
As it turned out, two more dudes showed up to make it six-on-one.  Reacher annihilated them anyway.
4. Reacher meets a guy who is kind of a challenge to fight.
One problem about Jack Reacher being such an ultimate badass is that that the reader never really worries about him losing a fight.  I mean, maybe a twelve-on-one fight, maybe then he would have a problem with those odds, but usually a Jack Reacher fight is a one sided frontier style ass whipping from hell.
Thus, when he went up against Paulie, the over seven foot tall, 400 pound meth addicted body builder in the seventh Jack Reacher book, Persuader, fans finally got to see Jack Reacher get a little worried:
He swarmed through the air at me. Came on like a pile driver. I dodged left and put an elbow in his face and he connected with his left hand and knocked me sideways like I weighed nothing at all. I went down on one knee and got back up just in time to arch around his next crazy lunge. His fist missed my gut by a quarter-inch and its wild momentum pulled him past me and downward a little which put the side of his head right in line for a left hook. I let it go with everything I had from my toes on up. My fist crashed into his ear and he staggered back and I followed up with a colossal right to his jaw. Then I danced back and took a breather and tried to see what damage I'd done.

No damage.

I had hit him four times and it was like I hadn't hit him at all. The two elbows had been solid smashes and the two punches had been as hard as anything I had ever thrown in my life. There was blood on his upper lip from the second elbow, but there was absolutely nothing else wrong with him. Theoretically he should have been unconscious. Or in a coma. It was probably thirty years since I ever had to hit a guy more than four times. But he showed no pain. No concern. He wasn't unconscious. He wasn't in a coma. He was dancing around and smiling again. He was relaxed. Moving easy. Huge. Impregnable.

There was no way to hurt him. I looked at him and knew for sure I had no chance at all.

And he looked at me and knew exactly what I was thinking. He smiled wider. Got balanced on the balls of both feet and hunched his shoulders down low and held his hands out in front of him like claws. He stamped his feet, left, right, left, right. It was like he was pawing the ground. Like he was going to come and get me and tear me apart. The smile distorted into a terrible wide grin of pleasure.

He came straight at me and I dodged left. But he was ready for that maneuver and he landed a right hook in the center of my chest. It felt exactly like being hit by a four hundred-pound weightlifter moving at sixty miles an hour. My sternum seemed to crack and I thought my heart would stop from the shock. I came up off my feet and went down on my back. Then it was about choosing to live or choosing to die. I chose to live. Rolled over twice and pushed with my hands and levered myself upright. Jumped back and sideways and dodged a straight drive that would have killed me.

After that it was about staying alive and seeing what the next half-second would bring.
So, Reacher gets the ever living shit kicked out of him for like 5 pages, and then:
But then he got fancy, and I saw I was going to win, after all.

He tried to kick me martial-arts style, which is about the stupidest thing you can do in a face-to face street fight. As soon as you have one foot off the floor you're off balance and you're vulnerable.

You're just begging to lose. He came at me fast with his body turned sideways like some kung-fu idiot on the television. His foot was way up in the air and he led with it, heel first, with his giant shoe held parallel with the ground. If he had connected, he would have killed me, no question.

But he didn't connect. I rocked backward and caught his foot in both hands and just heaved it upward. Can I bench-press four hundred pounds? Well, let's find out, asshole. I put every ounce of my strength into it and jerked him right off the ground and got his foot way up in the air and then I dropped him on his head. He sprawled in a stunned heap with his face turned toward me.

The first rule of street fighting is when you get your guy on the ground you finish him, no hesitation, no pause, no inhibition, no gentlemanly conduct. You finish him. Paulie had ignored that rule. I didn't. I kicked him as hard as I could in the face. Blood spurted and he rolled away from me and I stamped on his right hand with my heel and shattered all the carpals and metacarpals and phalanges that he had in there. Then I did it again, two hundred fifty pounds of dead weight stamping down on broken bones. Then I stamped again and busted his wrist. Then his forearm.

He was superhuman. He rolled away and pushed himself upright with his left hand. He got on his feet and stepped away. I danced in and he swung a huge left hook and I knocked it aside and landed a short left on his broken nose. He rocked back and I kneed him in the groin. His head snapped forward and I hit him with the cigarette punch again, right-handed. His head snapped back and I put my left elbow in his throat. Stamped on his instep, once, twice, and then stabbed my thumbs in his eyes. He wheeled away and I kicked his right knee from behind and his leg folded up and he went down again. I got my left foot on his left wrist. His right arm was completely useless. It was just flopping around. He was pinned, unless he could backhand two hundred fifty pounds vertically with his left arm alone. And he couldn't. I guessed steroids only got you so far. So I stamped on his left hand with my right foot until I could see the shattered bones coming out through the skin. Then I spun and jumped and landed square on his solar plexus. Stepped off him and kicked him hard in the top of his head, once, twice, three times.

Then again a fourth time, so hard my shoe fell apart and the e-mail device came out and skittered away across the blacktop. It landed exactly where Elizabeth Beck's pager had landed when I had thrown it from the Cadillac. Paulie followed it with his eyes and stared at it. I kicked him in the head again.

He sat up. Just levered himself upright with the strength in his massive abs. Both arms hung uselessly by his sides. I grabbed his left wrist and turned his elbow inside out until the joint dislocated and then broke. He flapped his broken right wrist at me and slapped me with his bloody hand. I grabbed it in my left and squeezed the broken knuckles. Just stared into his eyes and crushed the shattered bones. He didn't make a sound. I kept hold of his slimy hand and turned his right elbow inside out and fell on it with my knees and heard it break. Then I wiped my palms on his hair and walked away. Made it to the gate and picked up the Colts.
Rereading sections like this remind me how insanely violent the Jack Reacher books can be.  Anyway, for those able to stomach reading a multipage account of all the bones that Reacher systematically broke in his opponent, the pay-off is even more ridiculous:
He walked all the way to the head of Harley's cleft. He stopped there and stood still and then turned back to face me.

"I can't swim," he said. He slurred his words. I had broken some of his teeth, and hit him hard in the throat. The wind howled around him. It lifted his hair and added another inch to his height. Spray blew past him, right at me.

"No swimming involved," I replied.

I shot him twelve times in the chest. All twelve bullets passed straight through him. Big chunks of flesh and muscle followed them out over the ocean. One guy, two guns, twelve loud explosions, eleven dollars and forty cents in ammunition. He went down backward into the water. Made a hell of a splash.
Every now and then Reacher will give a good one liner before he brutally murders yet another bad guy.
3. Reacher Antaeuses the shit out of a giant Russian dude.
The Jack Reacher books always follow a formula.  And part of that formula is "if a giant Russian dude is introduced in the first act, he will fight Jack Reacher by the third act" (also: "Reacher gets laid exactly 2/3rds of the way through the book").
However, in the ninth Jack Reacher book, One Shot (soon to be a major motion picture!), Jack Reacher deviates from his usual method of "hit the bad guy n times where n is a natural number ≤4."  See, Reacher was infiltrating the bad guys' base and needed to stay quiet.  Thus, when he found two of the Russians in the same room he had to get creative and use his knowledge of Greek mythology to silently (Reacher's punches are so powerful they sound like spanking paddles hitting turkeys filled with nitroglycerin) take out the 300 pound Russian dude who can kill people with one punch:
Reacher took a long silent step into the room.

Paused. Held his breath.

Reversed the knife in his hand. Held the blade an inch from its end between the ball of his thumb and the knuckle of his first finger. Raised his arm.

Cocked it behind his head. Snapped it forward.

Threw the knife.

It buried itself two inches deep in the back of Sokolov's neck.

Vladimir glanced right, towards the sound. Reacher was already moving.

Vladimir glanced back. Saw him. Pushed himself away from the table and half rose. Reacher watched him calculate the distance between himself and the gun.

Saw him decide to go for it. Reacher stepped into his charge and ducked under his swinging left hook and buried his shoulder in his chest and wrapped both arms round his back and jacked him bodily off his feet. Just lifted him up and turned him away from the table. And then squeezed.

Best route to a silent kill against a guy as big as Vladimir was simply to crush him to death. No hitting, no shooting, no banging around. As long as his arms and his legs couldn't connect with anything solid there would be no noise. No shouting, no screaming. Just a long labored barely audible tubercular sound as the last breath he had taken came back out, never to be replaced.

Reacher held Vladimir a foot off the ground and squeezed with all his strength. He crushed Vladimir's chest in a bear hug so vicious and sustained and powerful that no human could have survived it. Vladimir wasn't expecting it. He thought this was some kind of preamble. Not the main event. When he figured it out, he went crazy with panic. He rained desperate blows down on Reacher's back and flailed with his feet at his shins. Stupid, Reacher thought. You're just burning oxygen. And you ain't getting more, pal. Better believe it. He tightened his grip. Crushed harder.

And harder. And then harder, in a remorseless subliminal rhythm that said more, and more, and more. His teeth ground together. His heart pounded. His muscles swelled as big and hard as river rocks and started burning. He could feel Vladimir's ribcage moving, clicking, separating, cracking, crushing. And his last living breath leaking out of his starving lungs. Sokolov moved. Reacher staggered under Vladimir's weight. Turned clumsily on one leg. Kicked out and caught the hilt of the knife with his heel. Sokolov stopped moving. Vladimir stopped moving. Reacher kept the pressure full on for another whole minute. Then he eased off slowly and bent down and laid the body gently on the floor. Squatted down. Breathed hard. Checked for a pulse. No pulse.

He stood up and pulled Cash's knife out of Sokolov's neck and used it to cut Vladimir's throat, ear to ear. For Sandy, he thought. Then he turned back and cut Sokolov's throat, too. Just in case. Blood soaked the tabletop and dripped to the floor. It didn't spurt. It just leaked. Sokolov's heart had already stopped pumping. He squatted down again and cleaned the blade on Vladimir's shirt, one side, then the other.
Only Jack Reacher could take the most homoerotic scene in all of mythology and make it slightly less so!  Well, you know, not counting that part about Reacher's swelling muscles.  Though, he does get extra badass points for calmly using his foot to push a knife further into some other guy's neck while bear hugging a giant Russian dude to death.
2. Reacher punched a guy in his chest and exploded his heart.
Reacher is always punching people really hard.  But, until the fifteenth Jack Reacher book, Worth Dying For, we didn't get to see what would happen if Reacher punched someone as hard as he could in the chest.
Then Reacher's blow landed.

Two hundred and fifty pounds of moving mass, a huge fist, a huge impact, the zipper of the guy's coat driving backward into his breastbone, his breastbone driving backward into his chest cavity, the natural elasticity of his ribcage letting it yield whole inches, the resulting violent compression driving the air from his lungs, the hydrostatic shock driving blood back into his heart, his head snapping forward like a crash test dummy, his shoulders driving backward, his weight coming up off the ground, his head whipping backward again and hitting the plate-glass window behind him with a dull boom like a kettle drum, his arms and legs and torso all going down like a rag doll, his body falling, sprawling, the hard polycarbonate click and clatter of something black skittering away on the ground, Reacher tracking it all the way in the corner of his eye, not a wallet, not a phone, not a knife, but a Glock 17 semiautomatic pistol, all dark and boxy and wicked.  It ended up six or eight feet away from the guy, completely out of his reach, safe, not retrievable, partly because of the distance itself and partly because the guy was down and he wasn't moving at all.

In fact he was lookiing like he might never move again.

Something Reacher had heard about, but never actually seen.

His army medic friends had called it commotio cordis, their name for low energy trauma to the chest wall.
Ok, to be fair, the guy's heart didn't quite explode (actually, if you read on, he does the math and realizes he only had a 1/20 chance of inducing commotio cordis), but it definitely stopped beating.  And how badass is it that Reacher knows the Latin name for "punching someone in the chest so hard that their heart stops beating"?
1. Reacher stops a motherfucking bullet with his pecs.
This section from Tripwire, the third Jack Reacher book, was, hands down, the most badass thing that Jack Reacher ever did.  This quote is a bit longer, but I've left it mostly intact to get the full effect.  The basic setup is that the bad guy (who, I might add, has a motherfucking hook for a hand) has Reacher's girlfriend in front of him with a gun to her head.  Reacher has just run into the room and killed a bunch of dudes (after taking a shotgun blast through a desk to his head) only to find himself in a stand off.
He stared at him down through the pain and the gloom. A classic standoff. But there was a problem. A serious flaw in his analysis. He knew that. It came to him in a cold flash of panic. It came to Allen at the exact same moment. Reacher knew that, too, because he saw it settle in his eyes, complacently.

'You're miscalculating,' Allen said. 'You're missing something.'

Reacher made no response.

'Right now it's a stalemate,' Allen said. 'And it always will be, as long as I'm standing here and you're standing there. But how long are you going to be standing there?'

Reacher swallowed against the pain. It was hammering at him.

'I'll be standing here as long as it takes,' he said. 'I've got plenty of time. Like you figured, I'm a drifter. I don't have any pressing appointments to get to.'

Allen smiled.

'Brave words,' he said. 'But you're bleeding from the head. You know that? You've got a piece of metal sticking in your head. I can see it from here.'

Jodie nodded desperately, eyes full of terror.

'Check it out, Mr Curry,' Allen said. 'Tell him.'

The guy on the sofa underneath the Steyr crabbed around and knelt up. He kept well away from Reacher's gun arm and craned his head around to look. Then his face creased in horror.

'It's a nail,' he said. 'A woodworking nail. You've got a nail in your head.'

'From the reception desk,' Allen said.

The guy called Curry ducked down again and Reacher knew it was true. As soon as the words were spoken, the pain doubled and quadrupled and exploded. It was a piercing agony centred in his forehead, an inch above his eye. The adrenaline had masked it for a long time. But adrenaline doesn't last for ever. He forced his mind away from it with all the power of his will, but it was still there. Bad pain, razor-sharp and nausea-dull all at the same time, booming and throbbing through his head, sending brilliant lightning strikes into his eyes. The blood had soaked his shirt, all the way down to his waist. He blinked, and saw nothing at all with his left eye. It was full of blood. Blood was running down his neck and down his left arm and dripping off his fingertips.

'I'm fine,' he said. 'Don't anybody worry about me.'
Except he wasn't fine! And as the bad guy continued on, taunting him with his hook, Reacher knew what he had to do:
Reacher shuddered again and scoped it out. It was hard to think. He was dizzy. He had an open head wound. His skull was penetrated. Nash Newman flashed into his mind, holding up bones in a classroom. Maybe Nash would explain it, many years in the future. A sharp object penetrated the frontal lobe -here – and pierced the meninges and caused a hemorrhage. His gun hand was shaking. Then Leon was there, scowling and muttering if plan A doesn't work, move on to plan B.

Then the Louisiana cop was there, the guy from years ago in another life, talking about his.38- calibre revolvers, saying you just can't rely on them to put a guy down, not if he's coming at you all pumped up on angel dust. Reacher saw the guy's unhappy face. You can't rely on a .38 to put a man down. And a short-barrel .38, worse still. Hard to hit a target with a short barrel. And with a struggling woman in your arms, harder still. Although her struggling might put the bullet dead centre by accident. His head spun. It was being pounded by a giant with a jackhammer. His strength was draining out of him from the inside. His right eye was jacked open and it was dry and stinging, like needles were in it. Five more minutes, maybe, he was thinking. Then I'm done for. He was in a rented car, next to Jodie, driving back from the zoo. He was talking. It was warm in the car. There was sun and glass. He was saying the basis of any scam is to show them what they want to see. The Steyr wobbled in his hand and he thought OK, Leon, here's plan B. See how you like it.

His knees buckled and he swayed. He came back upright and brought the Steyr back to the only thin sliver of Allen's head he could make out. The muzzle wavered through a circle. A small circle at first, then a larger one as the weight of the gun overwhelmed the control in his shoulder. He coughed and pushed blood out of his mouth with his tongue. The Steyr was coming down. He watched the front sight dropping like a strong man was pulling on it. He tried to bring it up, but it wouldn't come. He forced his hand upward, but it just moved sideways like an invisible force was deflecting it. His knees went again and he jerked back upright like a spasm. The Steyr was miles away. It was hanging down to the right. It was pointing at the desk. His elbow was locked against its weight and his arm was bending.

Allen's hand was moving. He watched it one-eyed and wondered is what I feel for Jodie as good as being pumped up by angel dust? The barrel snagged out from a fold of cloth and came free of her jacket. Am I going to make it?

His knees were going and he started shaking. Wait. Just wait. Allen's wrist snapped forward. He saw it move. It was very quick. He saw the black hole in the stainless barrel. It was clear of her body. She smashed her head down and he whipped the Steyr back and got it pretty close to the target before Allen fired. It was within a couple of inches. That was all. A couple of lousy inches. Fast, he thought, but not fast enough. He saw the revolver hammer click forward and then a flower of bright flame bloomed out from the barrel and a freight train hit him in the chest. The roar of the shot was completely lost behind the immense physical impact of the bullet hitting him. It was a blow from a giant hammer the size of a planet. It thumped and crashed and deafened him from the inside. There was no pain. No pain at all. Just a huge cold numbness in his chest and a silent vacuum of total calm in his mind. He thought hard for a split second and fought to stay firm on his feet and he kept his eye wide open long enough to concentrate on the puff of soot coming from the Steyr's silencer. Then he moved his eye the last little fraction and watched Allen's head burst open twelve feet away. There was an explosion of blood and bone in the air, a cloud three or four feet wide, and it was spreading like a mist. He asked himself is he dead now? And when he heard himself answer surely he must be he let himself go and rolled his eye up in his head and fell backward through perfect still silent blackness that continued forever and ended nowhere.
That's right, Reacher's totally badass plan B was to "let myself get shot in the chest at point blank range, shrug it off, and then shoot the guy back."  Also, Reacher on love: "it's like angeldust."  So, how did it all work out?  Let's find out in this clip from the hospital epilogue:
'OK, try this,' the doctor said. 'Imagine a big Cray supercomputer humming away. We feed it everything we know about human physiology and everything we know about gunshot wounds and then we ask it to design us a male person best equipped to survive a thirty-eight in the chest. Suppose it hums away for a week. What does it come up with?'

Reacher shrugged again. 'I don't know.'

'A picture of you, my friend,' the doctor said. 'That's what. The damn bullet didn't even make it into your chest. Your pectoral muscle is so thick and so dense it stopped it dead. Like a three-inch kevlar vest. It popped out the other side of the muscle wall and smashed a rib, but it went no farther.'

'So why was I out three weeks?' Reacher asked immediately. 'Not for a muscle wound or a broken rib, that's for damn sure. Is my head OK?'

The doctor did a weird thing. He clapped his hands and punched the air. Then he stepped closer, beaming all over his face.

'I was worried about it,' he said. 'Real worried about it. Bad wound. I would have figured it for a nail gun, until they told me it was shotgun debris from manufactured furniture. It penetrated your skull and was about an eighth of an inch into your brain. Frontal lobe, my friend, bad place to have a nail. If I had to have a nail in my skull, the frontal lobe would definitely not be my first choice. But if I had to see a nail in anybody else's frontal lobe I'd pick yours, I guess, because you've got a skull thicker than Neanderthal man's. Anybody normal, that nail would have been all the way in, and that would have been thank you and good night.'
Jack Reacher is so badass that he gets doctors to clap their hands and punch the air just to think about his badassness.  Oh, and yeah, he's got a badass Neanderthal head too.
As a final comment on this one, I was actually able to find what I assume is a clip from the Indian version of this scene on youtube:
Pretty much exactly how it went down in the book.
Speaking of movies, you might be wondering why there is a picture of Tom Cruise to start this post.  Well, ask yourself who you think would be the best actor to portray the 6'5″ 250 pound blond mountain of badass muscle that is Jack Reacher.  Did you pick Tom Cruise?  No?  Well, Tom Cruise picked Tom Cruise considering he just cast himself as the lead in the upcoming One Shot Jack Reacher movie that he is producing.  I can just see him reading the books and thinking "I AM Jack Reacher!"