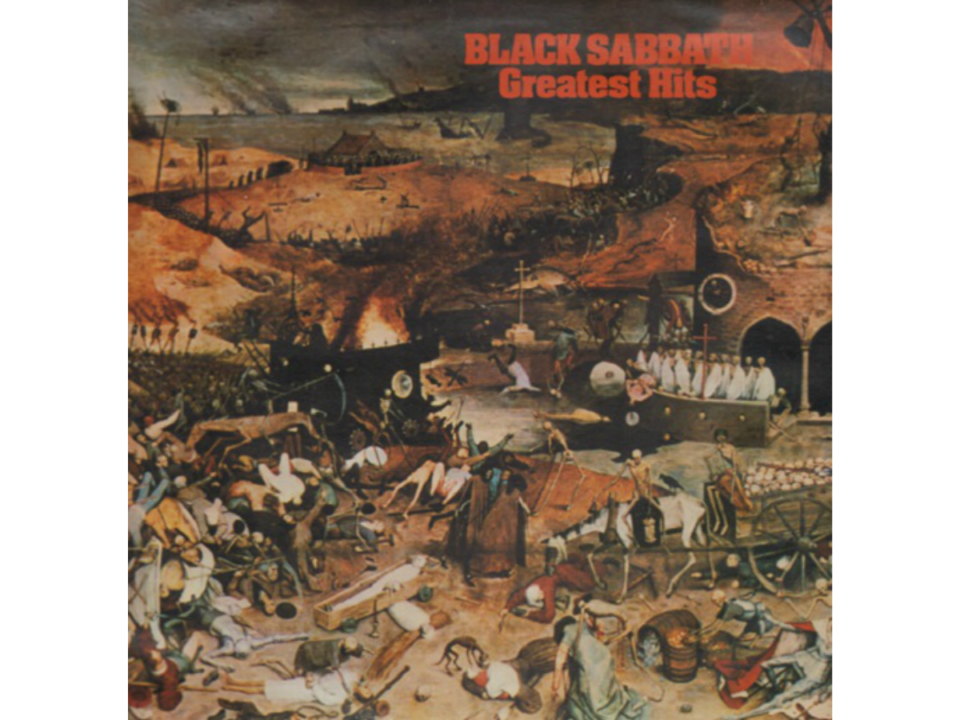 Welcome back to my most infrequently occurring Monday feature!  I'm speaking, of course, of Infrequently Occurring Fifth Monday (IO5M), where I come up with a new "top 5″ list on a quad-yearly basis.
If you ask me, like music and systems of government, art of olden times just has a certain quaint barbarity that really can't be beat.  I love it all, the older the better, hell, I even love those old gold leaf icon paintings where Jesus looks like a tiny man sucking on the teet of his virgin mother while giving the sign of a shocker.  However, my favorite of all old tyme art is that of the Renaissance, specifically the Dutch and Flemish* Renaissance.  Not only did these artists show a real knack for capturing peasant life and landscape with their incredibly detailed paintings of the actual world they lived in instead of focusing too heavily on all that Christian bullshit.  And, when they did decide to paint some Christian bullshit, they used the Book of Revelations as an excuse to paint some of the most metal of all paintings ever!  (Click the images for larger pictures)
5. Hans Memling – Last Judgement
Really deserving of a higher spot, but relegated to #5 due to Memling actually being from Germany.  Still, he made the list due to moving to Flanders and working in the Flemish style.  Also he's German, which is metal enough to cancel out that sassy angel in the center and leave that right panel to shine!
4. Dieric Bouts – Fall of the Damned
As is now clear, these guys loved to paint the fall of humanity down, to the fiery pits of HELL.  This one is especially badass, though it gets knocked down to fourth place since I think that chick up front is faking her horror.
3. Hieronymus Bosch – Last Judgement
Bosch is the most well known, and, really most metal of all these painters.  Still, he only made number 3, maybe just because his signature giant scissors aren't all that scary.  This painting at lest has the hell stuff spill out of the right panel and take over most of the triptych.  Hell, even the Garden on the left looks like a dark, sinister place!
2. Jan Van Eyck – Last Judgement
This is actually only a front panel for a triptych, but goddamn if it isn't the most metal thing I've ever seen!  The style is flawless, the pit of hell could not be more ridiculously badass, and, to top it off, that has to be the most metal angel of all time right in the middle.  Even Asian Jesus charging up his hadoken up top looks pretty fucking sweet! Minus one point for being yet another Last Judgement picture.
1. Pieter Bruegel the Elder – Triumph of Death
My personal favorite artist from this region, it's no surprise that he was responsible for what is quite possibly the most badass painting of all time.  And, as if being a Where's Waldo of "totally metal shit" wasn't enough, this gets extra points for not even being religiously motivated!
*I always get confused by this shit, so for those of you who would rather not look it up like I did, Dutch is The Netherlands, not Denmark like you'd think it is, and Flemish is basically Belgium.