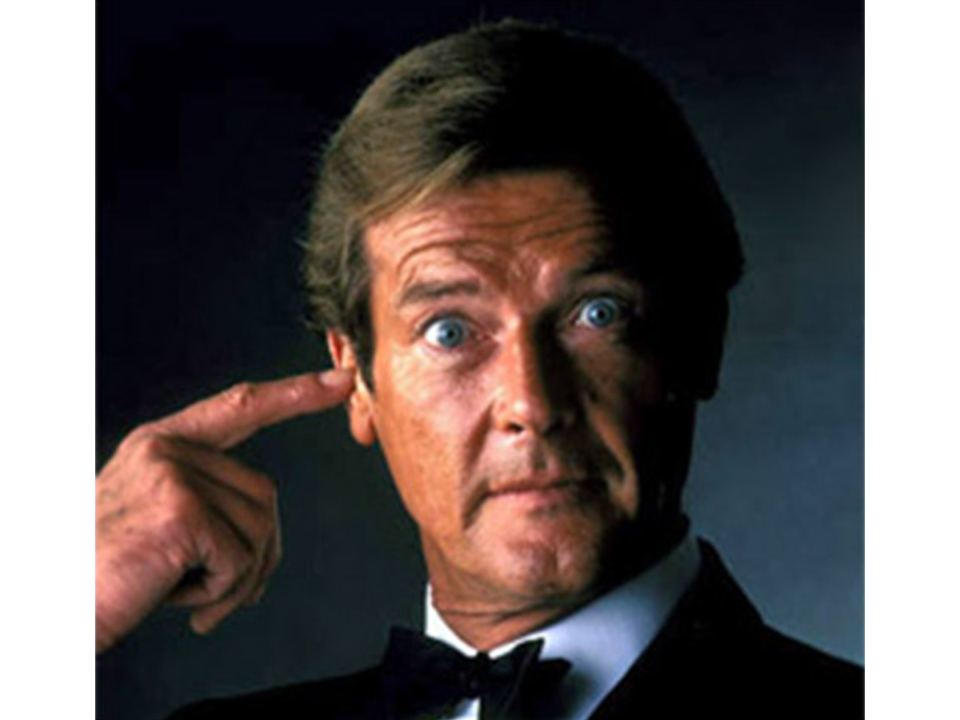 Welcome back to my most infrequently occurring Monday feature!  I'm speaking, of course, of Infrequently Occurring Fifth Monday (IO5M), where I come up with a new "top 5″ list on a quad-yearly basis.  This time, in honor the the impending release of the new Bond movie Skyfall, and its rather good theme song,  I take a look at that rare animal: the shitty Bond movie theme song.
Some may disagree on just how rare this animal is, but seriously, I'm really ok with most of the Bond theme songs.  The key here is that they basically have to slavishly copy the Connery era theme songs.  Dark minor key touches, big orchestral flourishes, a sense of exotic adventure and mystery, you know the drill.  Basically, it needs to sound like this:
The further away you get from sounding like that?  The more chance you get of ending up on this list (though I must admit liking that Madonna one everyone trashed, though I am a bit of a Madonna fan of course).  There are a few things that didn't make this list that easily could have.  The cheesy as shit Timothy Dalton era songs, that lame ass Jack White and Alicia Keys one from Quantum of Solace, a few others.  But the ones I'm featuring today?  For the most part, they all make me visibly cringe to listen to them.
And, as it turned out, just like the 5 best bond songs are from the five best Bond movies, all 5 of today's worst Bond songs happened to be taken from Bond's lowest point, the Roger Moore years.  Sure, I hate Pierce "Coffee Breath" Brosnan too, but at least his songs were a definite step up from the dark years of the late 70s and 80s.  Anyway, enough of my trashing whole decades of the Bond series, let's listen to some shitty music shall we??
5. A View to a Kill – "A View to a Kill" (Duran Duran, 1985)
I wasn't sure if this one really deserved to be on the list, it's actually got its moments–I've always kind of liked New Wave after all and there are parts that don't make me grind my teeth in horror.  But, still, A-ha's Breakfast Club sounding vocals on The Living Daylights kind of edge it for me if I'm going to be forced to choose between the two.  The big problem with this song is that it is just so out of sync with the usual Bond theme song vibes.  I know Bond pretty well, and I'm fairly certain he would never dance into the fire. At least not the way they sing it in this song.
4. Live and Let Die – "Live and Let Die" (Paul McCartney, 1973)
I'll give this the 4 spot just because the instrumental part isn't bad.  But any Bond song that makes me want to tear my ears out whenever the vocals come in is an automatic fail.  Wildly disjointed, and wholly inappropriate for a Bond theme song.
3. Octopussy – "All Time High" (Rita Coolidge, 1983)
First of all, smooth jazz intro? No. Then what is basically the equivalent of elevator music vocals?  DOUBLE NO.  The addition of Bond style strings can't save this from sounding like something that you would most likely hear at a grocery store rather than as a prelude to high adventure.
2. The Spy Who Loved Me – "Nobody Does it Better" (Carly Simon, 1977)
Start with some Charlie Brown piano, and then the song somehow only goes downhill from there. Not an ounce of adventure or exotic drama in this one, it's just a good thing the credit sequence featured the usual naked chicks in sillhouette or this dog of a movie would have had absolutely no redeeming qualities.
1. For Your Eyes Only – "For Your Eyes Only" (Sheena Easton, 1981)
Any Bond song that sounds like it would have been better suited for a 1981 sit com rather than a 1981 Bond film deserves to be straight up removed from the hall.  And yes, I'm talking about in the Manowar sense.